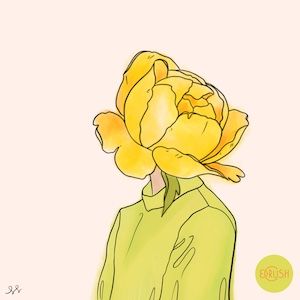 Crush Reader Ali Waks Adams Shares 5 Things That Turn Her On.
Is this your real name: Yes
Occupation: Chef/Pop-up Producer.
Current relationship status:  Married.
Which generation are you in: Gen X, Bitches.

"I Burn For You" by Sting: When I was but a girl, I had a full on Sting crush. I once sat outside Radio City Music Hall one night to give him a letter I wrote on my unicorn stationery. Now not so much, I mean we've both changed so much over the years, but back then I devoured the entire Sting oeuvre. He was in this indie film called Brimstone and Treacle where he played a total creepy sex offender…which was not very sexy BUT this song has a beat that is so sexy…ba ba ba da ba ba ba dum, ba ba ba… it's totally the rhythm of a fantastic f*ck, and to this day I hear it and get a little buzz.
Words: There was a man who I was involved with who would just go "MMMM" a sort of grunt/hum, like "yes…I want it now" when he saw me and it was really sexy.
Kiss Me…: My lower back.
Touch Me…: Pull my hair and slap my ass.
Confidence (in Context): It's all about context, context and consent. I love a confident man, who looks at you like you are a Milk Bone and they are a Golden Lab, but of course only if I find him attractive 'cause otherwise it's disgusting. But there is just something about that power dynamic of "me Tarzan, you Jane -- and I am going to rock your world", that just gets me going. I realize it's very un-PC, anti-#metoo, but if we're talking about what turns me on not what I think is proper behavior, and proper behavior is not really all that sexy to me, I like it a little bit rough and nasty…and when a man obviously wants to rip my clothes off (but again only If I want him to), it makes me feel hot and desirable and feminine.

We started with the Dish's 5 Things. Then we kept it rolling with  5 Things from Liza Lentini, 5 Things from Bob Guccione, Jr and 5 Things from Jane Boon. What turns you on?
We are thrilled to invite you to submit to this recurring column where we share five things that light our fire. We'd love to hear from you! (Yes, you!) If you'd like us to send you a template to fill out, it's really easy and fun, please email me at dish@primecrush.com. You must be a subscriber! (PS you can publish under your alias.)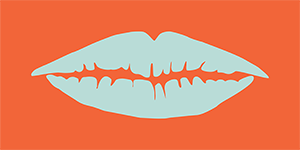 ---