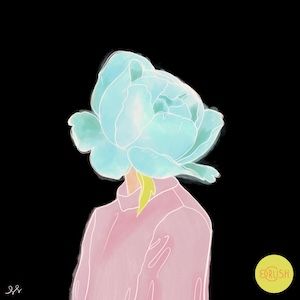 5 Things That Turn Me On: Craig J.
Is this your real name: Yep. First name, middlie initial.
Occupation: Consumer goods marketing executive
Current relationship status Divorced Father/Single
Which generation are you in: Gen X, eating it up.

Barcelona. I've been around the world and for me, Barcelona has always stood out on the sexy scale. Some of the most beautiful people, the architecture, the culture, the food, the arts, the energy, the warmth.  Can't be topped.
Janet Jackson's That's the Way Love Goes.  Besides the fact that Janet leaks of sexiness in the music video, (remember those?), it's the rhythm. It's a tweener for dancing but definitely gets me moving every time.
Touch Me … For me it's less about location and more about subtlety and spontaneity. Those little reminders – like brushing up against me, grabbing my hand when we cross the street, even a playful tap on the ass.
Women My Age Who Are "Unfuckwithable." Certainly intelligence, confidence and courage. I like "unfuckwithable" as a mantra. I feel more alive than at any earlier phase of my life, and what I see is that women my age do too. I'm still working out a theory on this, but it might have to do with the fact that we are becoming empty nesters, hitting a 50 milestone, looking up, focusing on what matters to us and accelerating our personal growth, both emotional and physical. That's all very sexy.
My HIZE Hoods. I'm into staying healthy and these HIZE Hoods are my latest peloton-accessory obsession. I get a peloton ride in at least 4x a week and I've pimped my ride with a racing seat, improved clip-in pedals and my favorite (simple) upgrade, my HIZE hoods. They make it feel like being on my road bike – more comfortable, less stress, more power, better posture. A great ride gives me a high, makes me feel like embracing life.

The Crush Letter
The Crush Letter is a weekly newsletter from Dish Stanley curating articles & intelligence on everything love & connection - friendship, romance, self-love, sex. If you'd like to take a look at some of our best stories go to Read Us. Want the Dish?


---