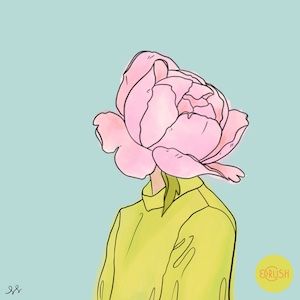 Crush Contributor Lady Verity is the author of the recent popular PrimeCrush piece French Kiss: French Girls Do It Beter, Right? and A Turntable and a Candle: F-ing Classics.
Name: Lady Verity
Is this your real name: No.
Occupation: Writer & poet.
Current relationship status: Married.
---
Male dancers: Only once was I struck by beauty. I stopped in my tracks and stared at one of the most beautiful men I ever saw. He's a professional contemporary dancer and teacher in New York. Male dancers are hot. They're in fantastic shape, highly disciplined, and focused too, because you can't dance and check your cell phone at the same time.
Serge Gainsbourg: Always a little world-weary and bedroom-eyed, he was a great artist who made outrageous remarks in interviews and sometimes showed up drunk at his performances. His ballads are a huge turn-on, and his voice is seductive perfection. He looked like he just made love or was just about to.
Red Cartier gift box: A gift he picked out because he was thinking of you, and he's not cheap either which is always a turn-off.
Château d'Yquem in Paris: Bread, cheese, chocolates, and a bottle of Château d'Yquem just makes a person's clothes start coming off.
Florence: Florence IS art. It's in museums, on the street, Renaissance statues in the squares, on the facades of buildings. It's cozy-shabby-chic and it's where Dante first saw Beatrice on the Ponte Vecchio Bridge. Florence is easy and unrushed. It just happens.

We started all this with my 5 Things. Then CRUSH Readers came, and we've had 5 Things from Liza Lentini, Bob Guccione, Jr, Jane Boon, Ali Waks Adams and  Craig J.
What turns you on? In this recurring column where we share five things that light our fire. We'd love to hear from you! (Yes, you!) If you'd like us to send you a template to fill out, it's really easy and fun, please email me at dish@primecrush.com. You must be a CRUSH Reader! (PS you can publish under your alias.)

The Crush Letter
The Crush Letter is a weekly newsletter from Dish Stanley curating articles & intelligence on everything love & connection - friendship, romance, self-love, sex. If you'd like to take a look at some of our best stories go to Read Us. Want the Dish?


---