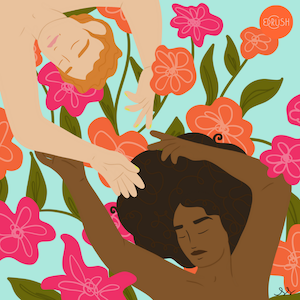 Columnist Lisa Ellex launches a new series on long-term relationships by looking inward at her own need for connection ... and then outward at an octogenarian couple (with an assist from her dog).
I am a long-hauler.  I always have been.  I find the intimacy and intricacy of commitment to be extremely seductive.
My first marriage spanned ten years. A good time was had by all. After my divorce, I enjoyed a domestic partnership that ended after thirteen years. Then came a year-long tryst with a younger gentleman (those sort of things seldom last) that served as respite before my next long-termer (six years, with the last two spent in combative cohabitation). And then came COVID.
"I don't care WHAT my husband does," said my friend, Trixie. "I'm staying married. I'll be damned if I'm going to spend the rest of my life swiping left and right." Trixie and I are of the generation of those who were young and dating in the midst of the AIDS crisis. We were well-schooled in safe sex, yet we wondered just how safe dating was in the pre-vaccine era. Who were all these virus-braving lovers? Weren't they quarantined like the rest of us?
One month into my breakup, I caught myself talking to the honeydew melon I was obsessively washing. I had become Tom Hanks in Castaway. I fully accepted the fact that I needed some form of human interaction and, like it or not, would need to begin dating. But how?
To clear my head, I took my dog on yet another marathon pandemic walk and noticed a frail octogenarian couple approaching. Though the woman seemed to be the sturdier of the two, it was clear they were holding each other up and if one would let go, the other would tumble. They walked with baby steps, and as they drew near I could see the man's eyes light up as he looked down at my dog. I could hear a muffled chuckle through his mask. I could tell he wanted to pet my dog—to make that connection—but the couple knew they had to keep a "safe" distance. Besides, should he bend far down enough to reach my dog, he would topple for certain.
The couple became a regular sighting on my walks.  Each time I saw how the old man looked at my dog, it broke my heart. And each time I saw how the couple looked at each other, it broke my heart in a different way. Would I never again know this exquisite connection?
One night after a weekly Zoom game with friends, a good-looking gentleman asked that I not disconnect so that we could have a "Zoomy Call".  Puzzled, I paused. He continued, "You know -- a booty call over Zoom." I politely declined and logged off, cursing myself for ever leaving my first husband.
My daughter phoned, concerned. "You've got to put yourself out there, Mom!"
"Put myself out WHERE?" I asked.  "Have you looked outside? There's no one out there!"
"Let me make you a Tinder profile."
"Absolutely not!" I shrieked, thinking about Trixie's "swipe" comment. It wasn't until one stormy night when I couldn't get a WiFi connection and I called Alexa a "bitch" that I realized I was not doing well. I rarely knew what day of the week it was and I could not have felt less connected.
Trixie phoned. She had arranged an outdoor blind date for me. Ugh. I went. He brought a gift.  That was sweet. I would even say our masked encounter had an air of mystery, until he began shouting, insisting he could not be heard through his face covering. Here's a little dating tip: Unless your date is into BDSM, never holler, "So, do you wanna do it with our masks on?".
During those dark and lonely days, I feared I would go mad if one more person called to ask, "So who are you quarantining with?"  Such an arrangement was as distant as two-hour commuter flights to Mars, or the day we discover that there really is an afterlife.  So, I took my dog for another walk. Down the block, I spotted the octogenarian couple. Once they were near I bent down, lifted my dog, and offered him to the old man.
His muffled chuckle turned to a laugh. He patted my dog on the head and a tear rolled down into his light blue surgical mask. His wife looked at me, nodded, and they continued on their way. I watched them from behind, arm in arm, taking one tiny step after the other, envious they will never, ever have to swipe left or right.
Have you and your partner been blessed with an extended encounter of at least 25 years?  If you'd  like to tell me about it, reach out to me at Lisa@primecrush.com and your story could be told here.

And if you love Lisa's writing, then take another dip into it with her series on Sexual Debut Stories, Quiver: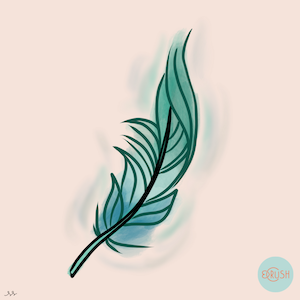 The Crush Letter
The Crush Letter is a weekly newsletter curated by Dish Stanley on everything love & connection - friendship, romance, self-love, sex. If you'd like to take a look at some of our best stories go to Read Us. Want the Dish?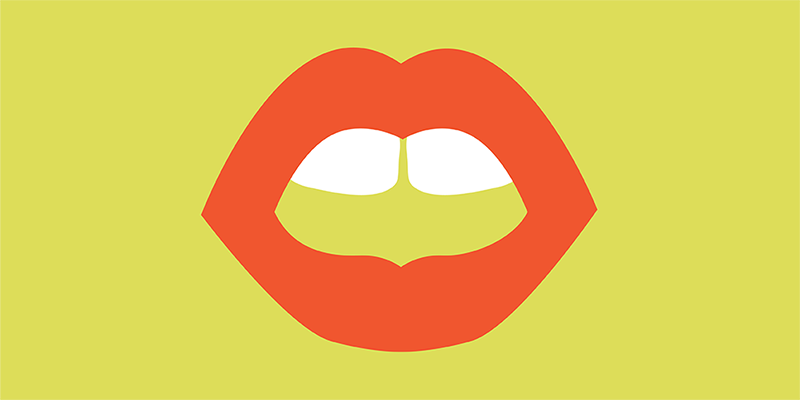 ---