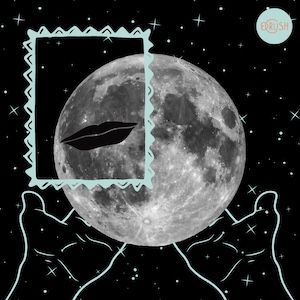 A regular column from our resident Wiccan Lynn Eaton
Lover. Cat lover? Music lover? My lover? In the Tarot, there's even a card for that: The Lovers. But before we jump into the card's possible meanings, a bit of background information is necessary.
The Lovers card traditionally means a romantic relationship, but it can also indicate a great partnership in your career. If you are trying to decide on a course of action, this card reveals that the choice is an excellent and positive one. If the card is reversed though, it can mean to be aware of what your expectations are in the relationship. Have you put someone or something up on a pedestal? Is it perfection or a mirage?
Tarot conjures many emotions and images. It's supposed to do that. Carl Jung has a whole book dedicated to its imagery and meaning. And there are literally thousands of other books and blogs about the subject. I haven't written a book, but I have been reading tarot for over 25 years and have developed my own philosophy about the cards:
Tarot is not fortunetelling. It's merely a way of tapping in to where there may be answers to questions.
If you have a question, ask it. BUT…If you don't want to know the answer, DON'T ASK THE QUESTION!
"Universal Override" is my concept of what happens if the cards seem to be responding to something other than the query posed. It's the Universe's way of telling you to pay attention to this area of your life.
There's no wrong (or right) way to shuffle the cards. Some readers get all snippy about this. I've been to readers who barely allow querents to touch their cards. Not me. Shuffle away!
Tarot cannot tell you what to do. It can offer possible outcomes of choices though.
So…Lovers, Card VI of the Major Arcana. Major Arcana? Briefly, it's the soul's journey. What Joseph Campbell coined as "The Hero With A Thousand Faces." In many tarot decks, this card depicts nudity and sensuality. The original pairing and coming together in passion and partnership and commitment.
I have dozens of decks of tarot cards: Robin Wood, Motherpeace, Gilded Tarot and Crow Tarot are my most frequently used. I've laid out the Lovers from each of these decks and laid them out side by side. They're all unique, as lovers and their relationships should be. But they also have commonalities.
This is a representation of the Perfect Relationship. Yin and Yang. Sun and Moon. Darkness and Light. Positive and Negative. Partnership. Harmony. Love. And Sexuality.
When Lovers come together in Perfect Harmony and Balance, the Universe sighs with contentment and passion. The climax and release of togetherness.
But what if you want to decide between two lovers? Can tarot help with that? Yes.
Place the Lovers card onto your surface: It could be a table, the floor, your bed. Shuffle the remaining cards and think about your choices. When you feel they're ready, choose a card for each choice and lay one card, face down, on each side of the Lovers. Turn the cards over one at a time. The cards displayed should give you insight into what lies ahead for you with each person.
But be careful! If you don't want the answer to that choice of yours, don't ask the question!

The Crush Letter
The Crush Letter is a weekly newsletter from Dish Stanley curating articles & intelligence on everything love & connection - friendship, romance, self-love, sex. If you'd like to take a look at some of our best stories go to Read Us. Want the Dish?


---