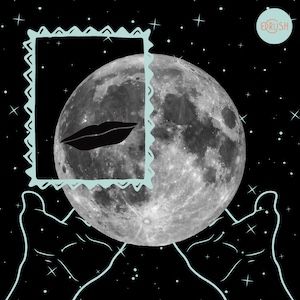 In this entry in her regular column, our resident Wiccan reminisces about her life with full moons and bright blessings.
I can feel its power grow. I feel the pull of it coursing through my very veins, like the tides it also controls. Full moons make me wide awake and energized. My sleep patterns go wonky.
There has been much written about full moons and their effect on humans and animals alike. Accounts of emergency room visits climb. Children run around like banshees. Werewolves are on the prowl.
As a nine-year-old, I remember walking the snow-covered roads near my house under the full moon. It felt right somehow. I felt safe. Its glow cast shadows and illuminated the sparkling whiteness surrounding me. I danced and sang its glory.
When my daughter was nine, we drove 3,000 kilometers to my sister's house in Northern Ontario. It was a long, long drive through questionable, snowy highways. The sun had been set for hours as we neared her house. It was Winter Solstice, December 21st. It was also a full moon. The sky had cleared by then and the full moon shone down in all its glory. The Northern Lights danced for us. As we pulled into her driveway, a shooting star streaked across overhead. A magickal memory filled with gratitude and love.
Two years later, I was days away from moving my daughter, our two cats and all of our worldly possessions across the continent. Our destination was another sister's house in Nova Scotia with her husband, son and two cats. It was a daunting task. The moon was full and I couldn't sleep. I went out barefoot onto the damp grass and looked up for guidance.
Staring up at the fullness of the representation of the Goddess, I began to chant softly. I raised my arms and felt the power being drawn down into my body. The connection grew stronger. My feet tingled with energy. It spread throughout my body and I pulsed with power. I gave thanks and knew that I would be okay.
Many years passed and dozens of full moons.
I met my Hunny Man and we were handfasted (Wiccan wedding). We were driving across Canada with our truck camper and decided to overnight near Thunder Bay, Ontario. There's a monument there of his hero, Terry Fox. The sun was setting as we walked up to his statue. It felt calm and potent.
As it turned out, it was a calm before the storm. Thunder, lightning and torrential rain pounded our little camper. It rocked in the wind. And other things. Great orgasmic things. And the full moon greeted us early the next morning as we left in the calm of the dawn.
Most recently, the full moon in Athens rocked my world. It had always been a dream of mine to sip ouzo in view of the Parthenon (Acropolis) in Athens during the Summer Solstice. I travelled there alone for three weeks of adventure. I explored Athens, took a five-day bus tour, visited my best friend from high school, and lazed on Greek island beaches.
I was taking a photo with my phone when a male voice said, "You'll have a better view from the rooftop café. It's just through here. Take the elevator." He was right. It was spectacular. The full moon was just rising, pink in the reflection of the setting sun. Olive trees framed the majestic structure. I raised my glass of ouzo, toasted and gave thanks for the bright blessings of this trip.
In the light of this month's full moon, I am grateful for all of these and the many more to come. I will share its power and strength with my friends, my family and my Hunny Man. Bright Blessings to you all.

The Crush Letter
The Crush Letter is a weekly newsletter curated by Dish Stanley on everything love & connection - friendship, romance, self-love, sex. If you'd like to take a look at some of our best stories go to Read Us. Want the Dish?


---