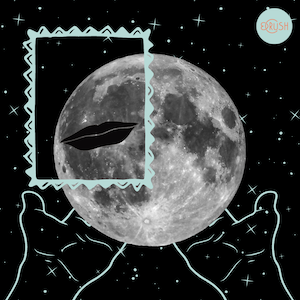 A regular column from our resident Wiccan Lynn Eaton.
Lovespeak is a complicated language at the best of times, but during Mercury Retrograde, it's almost impossible. It's like trying to rake leaves in a snowstorm.
For those of you who may not be familiar with Mercury Retrograde, let me give you the Reader's Digest definition of it: Mercury was the ancient Roman god who ruled communication. To the ancients, there were periods of time when the planet Mercury appeared to be travelling backwards through the night sky. Retrograde.
When added together, it means that communication is fucked. All forms of it: texts, emails, phone calls, Zoom meetings, face-to-face. And sex.
Sex is a touchy subject. Literally. Good touch. Energizing touch. Magick touch. (Yes, you can do sex magick. More on that in a future column.)
When I was younger, I was afraid to express my feelings about what felt good in my body during sex. Or what didn't. Looking back on those days, it's almost as if I was in a constant state of miscommunication. Retrograde.
There's that word again. Retrograde. The concept itself is misunderstood. Mercury isn't really going backwards. It just looks that way. And, so it is with communication. We need to be clear about it. Be sure that what we say, write, and express is what others receive from us.
Our world is much more cluttered than that of the ancient Romans or Greeks. We like to believe that with our technology that communication is easier. It is. And yet it also is not.
Texting is a perfect example of that. I remember a text that my Hunny Man sent to me. I forget exactly what was said, but he meant it to be funny. In person, it would have been. But I misunderstood it and was mightily pissed off. When I got home from work, we were able to clear the air and we had a good chuckle. And checked the planets. Mercury was in retrograde.
From May 29 to June 22 we will experience this phenomenon again. It's occurring during the entire Gemini sun phase. Wanna guess what rules Gemini? Yup, Mercury. God of communication. Great. (Sarcasm, in case that wasn't clear.)
As a Gemini, I can look at this two ways: I could take it as an indication that everything I say will be misconstrued. I'll have to explain the nuances of everything that comes out of my mouth or through my devices. Or—I could look at it as a sort of cross cancellation. Maybe retrograde-ness will be lessened by sun in Gemini. I could revel in all of my communications and the clarity that I intend. The choice is obvious for me.
I usually have a tendency to blurt out whatever is on my mind without thinking about it too much. Sex has been the exception, but I'm getting better at it. I have relied on sending "signals" that I want to "fool around." Unsurprisingly, I'm often disappointed that even after almost twenty years together, the signals get crossed. This retrograde will be more "Hey, hunny. Let's go upstairs for some serious lovemaking." Or even the more blatant, "I am in the mood for sex. Are you too?" And Retrograde be damned.

The Crush Letter
The Crush Letter is a weekly newsletter from the Dish curating intelligence & stories on everything love & connection - friendship, romance, self-love, sex. Want the Dish?


---