Hello Crush,
Thanks so much for being here, and welcome to the first issue! You have a curious mind and are interested in having better relationships with your friends and partners (of all sorts).  You're in the right place at PrimeCrush.
The Crush Letter is a weekly newsletter with curated intelligence and stories on all things love – friendship, romance, self-love, sex. We come to your inbox on Thursdays in order to make your relationships – and week end – better.
I am Dish1, the Master of Ceremonies at PrimeCrush. Imagine for a second that The Crush Letter was live instead of written. Consider me your emcee.  Our show is a cabaret on love and relationships in all their prosaic ordinariness, comfort, joy and absurdity.  I'll be ushering onstage a titillating and oscillating roster of diverse entertainment - helpful, eye-opening, poignant, humorous, silly, sometimes underground(ish). Come to the cabaret – by yourself, or with a friend, partner, lover, ex. Order a drink, applaud your favorite acts, talk amongst yourselves during the bad ones. Our hope is that the show will move you, maybe even inspire you to center your life (around relational well-being).  And if we are really on fire, bring you closer to whomever you've brought. (Or if you're here solo, perhaps closer to somebody new?  Or not.  After all, life is a cabaret!)
Every good show has a velvet rope to get through. You're in!  But since this is a dress rehearsal for only the front two rows right now only you, our Founding Subscribers, can give out tickets.  Feel free to forward this subscription link to up to three of your favorite people who share our interest in relational wellness. Oh, and to make sure that you are in line for the right show, please take a look at our Playbill2.  Thank you.
Let the show begin!
"Doing nothing with friends is never really doing nothing, is it?" asked the boy. "No," said the Mole.
I hope that everyone spent considerable time in 2020 reading (and giving) Charlie Mackesy's The Boy, the Mole, the Fox and the Horse.  If not, how have you made it this far? I somehow felt closer to my friends through reading this book. In this, at least, I was in good company because Mackesy's testament to the imperatives of friendship, hope and kindness was often sold out over the last 18 months.  I can personally attest, as I sent it to many friends. The story begins with a lonely boy and a mole who likes cake gazing together out into the wild (which is life). In their wanderings they meet a fox, a complicated relationship for any mole, who is wary because he's been hurt by life. They soon encounter a great and gentle horse who is very wise. ("The truth is everyone is winging it," says the Horse.) You may recognize yourself or someone you love in these characters as they cavort together and comfort each other on the page, illustrated by Mackesy's delicate and emotional drawings.  Over the last year I started opening conversations with are you feeling more like the boy, the mole, the fox or the horse today to get the quick proxy on what they needed.  I wavered between the boy myself (lost and lonely) and the fox (wary) myself, but my friend Maddie (whose favorite bakery shut down) was in a constanst state of craving, channelling the mole.
"What do you want to be when you up?" "Kind" said the the boy.  The stories in The Boy often simply had me believing that I could endure "all this" (waving hands broadly), since I spent most of it living alone.  "One of the greatest freedoms is how to react to things." It brought some serenity to my acute aloneness, encouraged me to reach out (and not to any toxic exes but to friends I'd lost touch with), the space to be gentle on myself and others.  I hope it does all those things for you, too, Crush readers. It also encouraged me to take a leap and pursue a long-shot passion.  Writing to you - The Crush Letter.
And there's this.  "What's the best thing you've learnt about storms," asked the boy. "That they end," replied the horse. We're galloping towards that.
Mackesy shares his exquisite drawings on instagram here.  Read more about Mackesy in recent articles in  Graydon Carter's AirMail, "A Boy A Mole A Fox and a Horse Walk Into Lockdown" and "Head in the Clouds".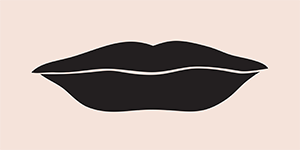 Why Can't Mr. T Butter His Own Corn?
Sometimes we see other's people's relationships through our own biased lenses, and don't see what's really happening, or the full picture. We get judgey. We are unsettled by the untidy knot of political correctness, gender roles and gestures of love displayed in others' relationships (perhaps because we are working out the lines in our own lives).  To avoid spoiling the ending, I'll just say I was surprised by the lessons I learned on love languages3 in this instagram short story by sociologist and master story teller from Savannah, Dr. Bertice Berry.  "The lesson of Mr. and Mrs. T," an IGTV video on Instagram by @drberticeberry.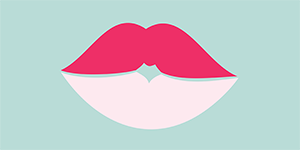 "Cake Please."
Our homes and lives have been invaded by work, frightening news and the incessant dings of our mobile devices.  In the face of extraordinary demands, it's easy to forget the ordinary, everyday gestures that our relationships need.  The world's pace is not slowing; so we have to decide how we are going to roll with it.  One device I'm trying to use  – dare I say it? — is to be very efficient.  To give something closer to precisely what is needed.  So I recently re-read Gary Chapman's best seller from 1992, The 5 Love Languages.  The love languages are:  words of affirmation, quality time, receiving gifts, acts of service and physical touch.
Chapman's theory - which has prevailed for 30 years, and is applicable to a wide array of personal and professional relationships - is worth another moment.  Simply put, it is that we should give love in the form that our loved ones really want it in order for them to feel loved (and to closely bond with us).  Pretty obvious, really. A couple friends do this intuitively. But it's not what most of us do.  We tend to give love in the form that we need to receive it ourselves.  If I praise the mole for his good looks he may appreciate it, but he's more "yeah, that's nice" and less "yes, so loved by you".  I, as a woman who has hit fifty and begun to often feel invisible, would love to be told I'm beautiful. That's what I need. But the craving mole?  The mole needs cake.
"We all need a reason to keep going," said the horse. "What's yours?" "Cake," said the mole. You are probably in some relationships where the other side is as explicit and persistent about their needs hierarchy as the mole is with his friends.  And there are no doubt some relationships – your romantic partner for instance - where you might consider taking the time to fully hash the love languages out. But for the other important ones, like new friends who you don't want to overwhelm, you could try to consciously observe what they offer.  Once you get the "trick" to observing what others offer in this light, you can't stop. You can figure out your love language by taking the quiz on Chapman's website here.
There's A Quiz for That.  In addition to Chapman, The Crush Letter will be covering other influential thinkers, doers and educators in the "relationship genre" like Esther Perel, Drs. John and Julie Gottman, bell hooks, Bella DePaulo, Amir Levine and Rachel Heller, Adam Grant, Peter McGraw, Logan Ury (the newest).  And we've noted that quizzes are a thing.  (Not for the divine bell hooks, but for others.  Also, I can't wait, so here's the great novelist (and my former classmate) Min Jin Lee's NYT piece  "In Praise of bell hooks").  Want to know whether your attachment style is anxious, avoidant or secure? How open minded you are? Whether your dating tendency is hesitant, maximalist or romanticizer?  There are quizzes for that, and we will be bringing you the best.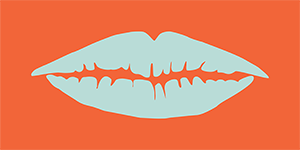 "Words make love on the page like flies in the summer heat and the poet is merely the bemused spectator."
The great Pulitzer-prize winning, Poet Laureate Charles Simic4 is a professor emeritus at University of New Hampshire, where I was an undergraduate. I remember the thrill of sitting in the front row for his first campus reading of Weather Forecast for Utopia & Vicinity: Poems, 1967-1982. It was 1983 and I was a Sophomore studying literature, entirely awestruck. In addition to his poetry, Simic writes about jazz, another passion of mine, and has said that his work is influenced by Emily Dickinson, Pablo Neruda and Fats Waller. His spare poems are often described by critics as "tightly constructed Chinese puzzle boxes." True, but far from the whole story. They remind me of my favorite author, James Salter, in their cerebral, spare sensuality.
I still remember blushing deeply upon discovering his poem "Breasts," which was on the page following the one I had been assigned to read in his collection titled Selected Poems 1963-1983.  It begins "I love breasts, hard / Full breasts, guarded / By a button."  Reading the poem, I felt as if I had also unbuttoned something guarded.  It ends with "Now, in the absolute immobility / Of time, drawing the waist / Of the one I love to mine, / I will tip each breast / Like a dark heavy grape / Into the hive / Of my drowsy mouth."  It was only after recently going online to search for recent works that I discovered the funny and magical in-its-own-way "Aunt Lettuce, I Want to Peek Under Your Skirt."  Aunt Lettuce is a collection of his unabashedly erotic poems illustrated with lush and humorous graphics by Howie Michels. My favorite is Nudes in A Museum, which imagines the nudes in artworks as performers, seducing museum goers as if they were giving a private burlesque to a lover. "They liked being stared at / By lone men / And large groups of visitors / Wearing headphones."  My latest love and I parted ways with the onset of Covid, but if I'd had a Covid lover I would plead for an afternoon of reading these thoroughly satiating poems aloud to each other. I hope that many of you will this week end. Partake!
Looking for a quickie? You can read Simic's Breasts here.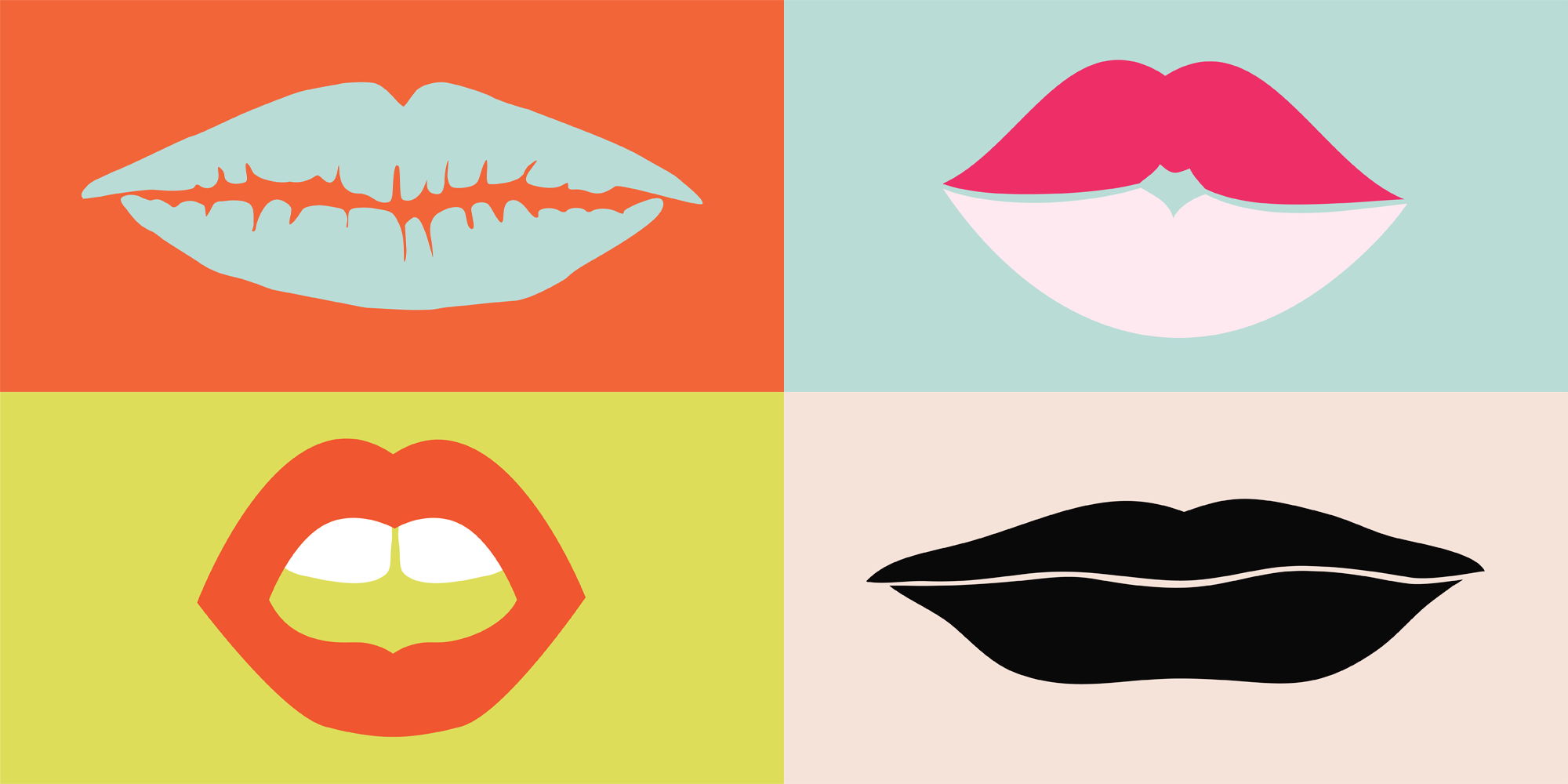 Good Vibrations!
Literal Good Vibrations. Dame Products has been making sex toys for women (by women) since 2014, so we expect good things from them. But a reviewer in Refinery29 says that Dame's just released latest, a suction vibrator, made her feel like she was getting oral play from a cloud. So while some of you might be languorously reciting erotic poems to each other (we hope you are), you know what the Dish will be trying.  "Dame's Suction Vibrator Feels Like Getting Oral From A Cloud"
Awkwafina's Vag. Before goop x heretic sold out of the first run of their $75 "This Smells Like My Vagina" candle (yes I received one from a friend and yes, it does smell good), there was a young Awkafina on YouTube bragging about her vag and dishing out the clever,deadpan and ridiculous. Awkwafina "My Vag"
About the Sex in Bridgerton. I realized when talking with my Mom last week that she'd never seen any porn because of her reaction to the extended and explicit sex in Bridgerton.  If you've watched the Regency-era sex in Bridgerton, then you know.  And if you sat through all the sex in Bridgerton, you'll want Ashley Ray's X-rated, modern, hilarious take on it.  "On God, We're Gonna Get This Girl Some Jizz"
Writing for Vox, Aja Romano takes on the Bridgerton rape scene that the show's creators seem to have missed. And Romano is right. "Bridgerton has a rape scene, but it's not treated line one"
Simply the Best. The Schitt's Creek team confoundingly took down all the videos showing David Rose's touching, awkward and deeply vulnerable lip synched dance performance for Patrick. So now you have to watch the full "The Olive Branch" episode and fast forward for the reminder that even though love is really, really hard it conquers all.  Or watch this apparently sanctioned Behind the Scenes clip that provides some background and a flirtatious glimpse. (It's not the same thing, Crush, but we find it hits the spot. We miss Schitt's.).  "Simply the Best"
Life Goals. Inventing the Bra Was the Least Interesting Thing This Blue Blooded Bohemian Did. Indeed.  From Messy Nessy.
How to Build a Life. In his "How to Build a Life" column in The Atlantic, Arthur Brooks argues that the pursuit of achievement distracts from the deeply ordinary, like relationships that make life worth living.  "Success Addicts Choose 'Being Special' Over Being Happy"
The Crush Letter

XO,
Dish1. She/Her. Dish (or "the Dish," as in, what is the Dish hungry for tonight?") is a nickname an ex gave me that just stuck. This newsletter is a passion project (literally) and my day job is vanilla, so I'm sticking with this as a pseudonym for now.
2. We celebrate diversity, body positivity, curiosity, age positivity, tolerance and openness. We believe that our lives and our own relationships are richer and can benefit from appreciating others' stories and experience, even if they live lives entirely unlike ours. We share articles, intelligence and original stories on everything from the mundane and prosaic to the (lightly) profane and poetic. This is a dress rehearsal, so we'd love your feedback and offerings, but please don't throw rotten tomatoes at the Dish. Write to her at Dish@primecrush.com. Thank you.
3. The reference is to The 5 Love Languages" by Gary Chapman. They are words of affirmation, quality time, receiving gifts, acts of service and physical touch.  To nourish love over time Chapman argues for knowing how you like to receive love most, and the primary languages your partner needs from you.  We tend to offer others what we ourselves need rather than what they need.
4. Simic, Charles (1992) The Best American Poetry 1992, Charles Scribner's Sons p xv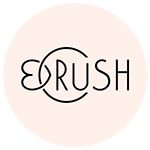 ---