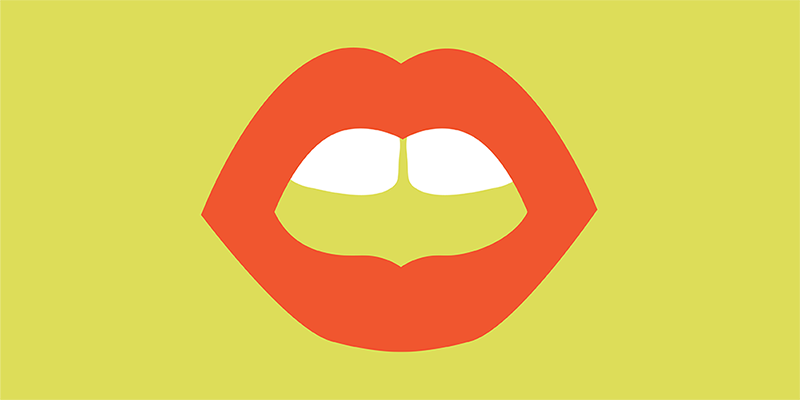 I'm Dish and I write a weekly newsletter about life, love, and culture for those 40+.  Because midlife and beyond is so much cooler than they said it would be.  Hell yes, sign me up for the Dish.
Hello Crush,
Today we're all about midlife friendship, and not just the rom com version – although, if you are looking for that we do offer up a selection of the ffive of the best films that celebrate midlife female friendship. We are honoring an intergenerational friendship in "Anatomy of An Auntie." And also sharing some of the tensions that can arise in a relationship that, in contrast with romantic and familial relationships, has fewer scripted protocols. As Julie Beck, one of the hosts of the podcast How to Talk to People says in the most recent episode What Do We Owe Our Friends? "The terms of friendship are both voluntary and vague ..."
The topic of friendships, and what they really are in a world that seems to prioritize family and romantic relationships is broad and deep. We have already covered so much on it - The Midlife Friendship Audit, 6 Ways to Get the Friends Who Count. Why You Need Them, and many more - scroll down for more of our stories and thoughts on friendship.
As much as we have covered it, I feel there is still so much to say about friendship.
We will keep talking about it in all its multi-facetedness but for a laugh, I have to say that if you don't have a friend like Patti A.'s friend, your missing out.
Have A Friend Like Patti A.'s Friend (from @1bitchmode):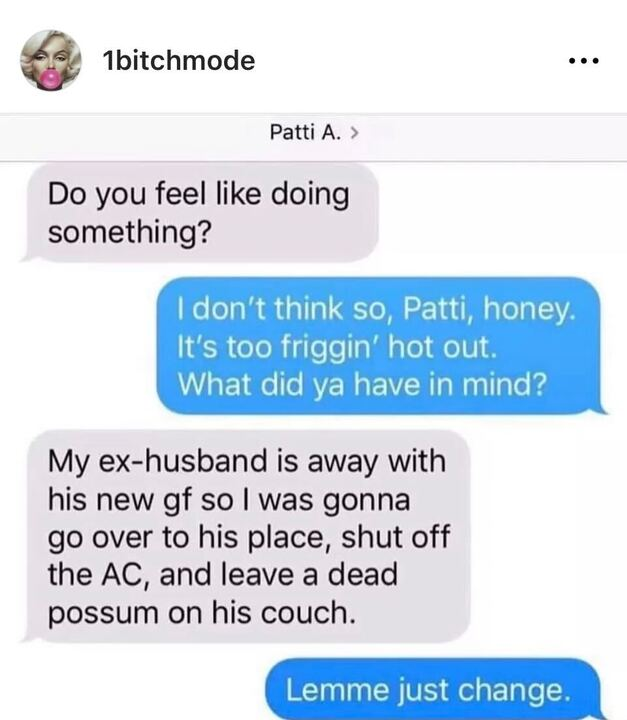 Do you have anything specific about friendship on your mind? I'd love to hear about it. Write me Dish@PrimeCrush.com.
---
If you're new here (welcome!), I'm Dish, the Master of Ceremonies. For more about me and why we're here go here.
---
In This Letter.    +TOPIX: I Don't Want To Be The Group Planner Anymore. In order for true friendships to work, we all have to respect where we are at the moment.   +Friendship Files: Anatomy Of An Auntie. By A.K.A. Darla The colorful, larger-than-life woman I had leaned on for so long was now leaning on me.   +Midlife Friendship, Midlife Boundaries. By Mila Duffy  Like it or not, within every friend group, we all play our roles.    +Five Films That Celebrate Midlife Friendship    +Social Media I Loved This Week   +Our Song of the Week We are family
---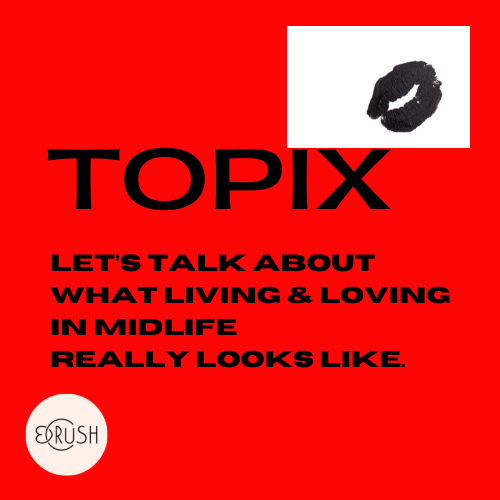 TOPIX: I Don't Want To Be The Group Planner Anymore.

Midlife has always been that point when we begin to realize that life is getting short. Too short to worry about what other people think. A turning point where people begin to craft the kind of friendships and romantic relationships that actually work for them, inside the lines (or out). TOPIX is our way of getting opinionated, courageous conversations started on what living and loving really looks like in midlife now.
---
"At this stage, if I have to make the plans, I don't want to go."

There was a time when my friends referred to me as "Julie McCoy," the adorable Cruise Director who had the Love Boat's guests' days and nights planned out for the perfect holiday getaway. While I have never actually gone on a cruise, this tendency to take charge and make things happen for my friend group started as early as childhood. I suppose I have that natural tendency to try and bring people together to have a good time. This also included me carefully introducing new friends into our group, with different degrees of success, as well as getting us on the list of exclusive events and sometimes proposing and organizing the occasional weekend getaway.
You might be saying to yourself: "So you made a few restaurant reservations? So what?" To this, I would say to you, "You were obviously never the designated 'Cruise Director' of your group." You weren't the one trying to wrangle schedules and research the perfect acoustics/price point/table for seven. You, apparently, were one of the ones who were happy to go along for the ride.
Truth be told, for a long time, I was content in this role. I may have even sort of liked this role. I've moved several times and have found myself with varying friend groups, always landing the same friend-organizing job. As we all know, friendships mirror family dynamics—we all play our part. But sometime in my mid-40s I found myself negotiating nights out with my friends via text. One friend clearly was taking time off from us—which, of course, is fine—and I scrolled up through our texts and saw some words I didn't like. It was me, accommodating, trying to make things work. There it was in black and white (literally): "When are you free to meet? What time is good for you? Yes, I know what it's like being busy! Sounds like you have a lot going on…" It was all very, very one-sided. It made me both sad and angry. This on the heels of a weekend getaway I'd planned for us, where me and two other friends had flown to a nearby beach town for a sleepless 48 hours (or so). We did have a good time, but one of us was dragging and moody. I over-analyzed this, trying to figure out what the issue was, until I realized…she was always dragging and moody. When I wasn't the motor—or the one cheering her on or up—she reverted back to "the one with the issues." I don't mean occasionally, I mean all time.
These dynamics—and this role I was playing—wasn't working for me anymore.
Before I looked at my friends, I had to take a hard look at myself. I have always loved having a group of friends to hang out with, ever since I was a child. Three or more was the perfect number for me. Three, as we all know, is one of the toughest dynamics to pull off—one friend seems to always be on the outside. However, I was always up for that challenge, making sure there was always full friendship equality and enough happiness to go around.
By midlife, this was just too damn exhausting. Moreover, if we're going to be honest, we all have issues at this stage: money, spouses, family, health. In order for true friendships to work, we all have to respect where we are at the moment.
For many of us in midlife, where we are at this moment—if we're lucky—is contentment. That's why, in my opinion, it's so tough to make friends at this stage. We are either content or preoccupied with trying to be, and we don't have time to build the history and trust to make new friends, old friends (which is an impossibility, I know). Our lives are both settled and unsettling all at the same time, with very serious issues and changes. We are in a constant state of navigating difficult changes and trying to get back to level ground.
In 2020, like many of us, my job went remote and I moved to a new town, purely because I could. I formed a new friend group during the lockdown. Two women and I formed a powerful bond. Before I knew it, I was organizing brunches and lunches, sifting through everyone's schedules, researching menus that worked for the three of us.
Then, I just stopped. And so did the socializing. It's not a commentary on them, they are still wonderful. I just decided…I'm retired from my job as the friend planner. If they want me, they know where to find me. And I'm content with that.
Stay tuned to this continuing series. Got a TOPIX? Write to me! Dish@PrimeCrush.com.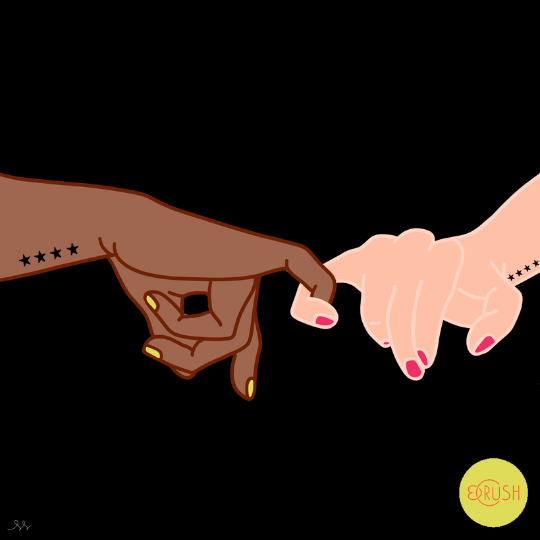 The Friendship Files.
Anatomy Of An Auntie. By A.K.A. Darla

Aunts can be the coolest mentors and the best of friends. Here's one PrimeCrush writer's story of hers.
Aunties are special. They are a perfect blend of a nurturing mother and a drunken bestie. They're someone who will keep the secrets you can't tell your mom, and keep you on track with some sound advice.
Being the first child born to my family, I am the oldest cousin. I am also an only child. Though my birth order had its advantages, it left me without an older contemporary to model and so, my mother's youngest sister, my aunt Palma, became my unlikely mentor. Oh, how the six-year-old me loved tagging along to a diner with Palma for iced tea and an English muffin when she was meeting her cousin, Janie, for an afternoon of girl talk. Unlike my mother, Palma would let me pour sugar into my tea and allowed me to stir it myself! And there, in that very diner, she taught me to properly squeeze a lemon wedge by taking it into my tiny right hand and cupping my tiny left hand over it before carefully squeezing the juice into my glass. Time would fly by as I sipped the forbidden sweetened tea and listened to the cousins recount their latest dating adventures. Every so often they would spell out a word and, though I could not decipher it, I knew they were discussing something naughty.
When I ran away from home (for one night) after my high school principal discovered I was in a group of freshman girls who'd been playing hooky once a week, Palma let me sleep in her apartment so I didn't have to be home when my parents received the dreaded call from my school. Though she denies it, to this day I'm convinced she tipped-off my parents to my whereabouts.
Two years later, I decided it was time for birth control. When the clinic required my home address, Palma allowed me to use hers as my own so as not to create a paper trail that would find its way to my mother. When I stopped by her apartment after the clinic, she shared one of her Kool brand cigarettes with me, warning that they were too strong for a sixteen-year-old girl and, if I was going to smoke regularly, I should probably switch to Newports.
When my grandmother sold the family luncheonette, Palma took a job as a "barmaid" at a haunt in our Greenwich Village neighborhood. A statuesque woman with pale skin, green eyes, and flaming red hair, Palma looked like no one else in our southern Italian-American family, but her appearance and personality made her perfectly suited for her job. Her ten-hour shift began at 6:00 p.m., but getting dressed was an art form that began two hours prior. After arranging a stack of Lesley Gore albums on the living room turntable, Palma would enter the bathroom as I followed behind. Closing the lid on the toilet, she created a front-row seat from which I watched her perform a ritual that would transform her from an ordinary aunt to a 1960's icon. Each and every time, I was riveted.
Continue reading here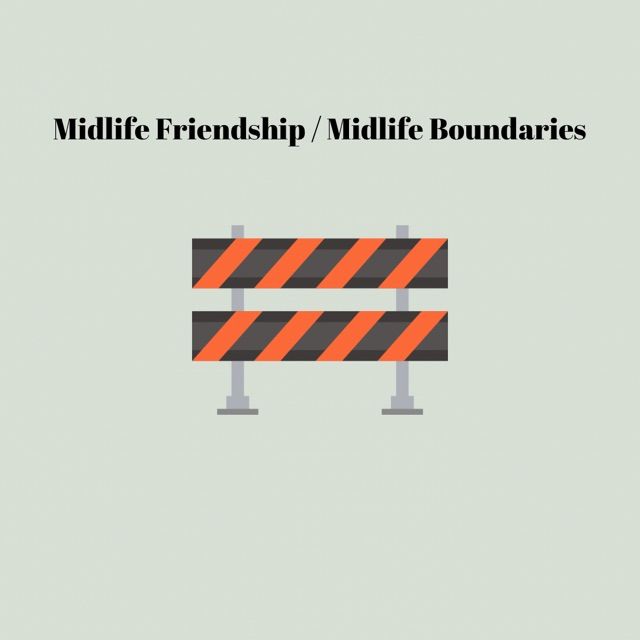 Midlife Friendship, Midlife Boundaries. By Mila Duffy

For one PrimeCrush writer, making new friends provides insight into how far she's come.

"That's when, and I feel bad saying this, I did my best to wean her out of my life."
Like it or not, within every friend group, we all play our roles. We all fit together like familial puzzle pieces, functional and (hopefully!) fun. There's the one who's always late because her day was "so crazy". And the one whose life seems always in peril and needs advice. And the other who needs a little more attention than everyone else. I've always fallen into the role of "helper". This makes me the one you'll call—out of all of the friends—because you know I'll show up in a crisis. I'm the listener when someone desperately needs a sympathetic or non-judgmental ear. I'm a great secret-keeper, so I'm the one you can cry to when things get tough.
I know this role, I've lived there all of my life, and though I can't recall a specific memory, I'm pretty sure it started on the playground in the early days of grad school. I simply love and thrive in a group. I've moved quite a bit throughout my life, but always reveled in a gang of friends to have fun with, even if I had to assemble this so-called gang on my own, which happened quite often.
A few years ago, a woman from my current friend group was going through a rough time and I reached out to her to offer some words of support. I didn't know her very well—really not at all—but I knew she was a kind, interesting, and smart person. I called her up and we chatted for a bit, I asked her how she was doing, wanted her to know she had a friend should she need one.
She did need one, and I was happy to chat whenever I could, be there for her. She seemed to really need it. When you're someone like me, someone who's honed her skills at helping, it feels good to…well…help.
But pretty quickly she was calling often, usually during my workday, which I explained over and over was incredibly full and stressful. If I wasn't available—or available enough for her—she'd want to "reschedule" during the weekend. As things in her life became more stressful, the phone calls escalated, with her calling in peril, leaving desperate voicemails to call her back.
If this all makes her sound pathetic or crazy, I don't mean for it to. She's neither of those. She's a good person who really needed a lot at that time. I like to believe she wasn't thinking straight, which is why she allowed herself to ignore ever boundary I offered. I did tell her how crazy my workdays were. I told her I had major troubles of my own. I let her know this wasn't a good time. I even asked her if her old friends—some of whom I knew—were available instead of me, because the details of the topics she was discussing were pretty intimate for two people who didn't know each other very well at all. But none of it really had any bearing. She kept calling. And calling. And calling.
That's when, and I feel bad saying this, I did my best to wean her out of my life. She simply needed help I couldn't give her. We did not know each other. It was a new friendship that deserved the time and reciprocity to grow. Crisis, especially one-sided, doesn't bond people. In this case, it felt very toxic very early on.
What little time I had I needed to devote to decompressing from a stressful work schedule, and dealing with some personal troubles of my own. Looking back, it's possible she saw my boundaries as bonding, as some people bond through the bad times. I have never been that way. I have some treasured old friends I'll be there for no matter what. This has been proven through the decades. No matter how far away we are in miles, we're always right there in a crisis, big or small. But we're there in good times, too.
If you're a fellow "helper" like me, you already know that in good times, a lot of people desert you. You're there for all the aforementioned awful reasons, but you're not the first phone call when there's things to celebrate. I'd started taking serious notice of this over the last many years, how much I ran towards friends in need, and then, feeling terribly alone the rest of the time. I knew something had to change.
For anyone learning how to enforce their boundaries, it feels incredibly uncomfortable at first. In this case, there was simply no going back. I'm happy not to be the "helper" who proved endlessly at her own cost. I've clearly turned a page on what I need in a friendship. It feels good.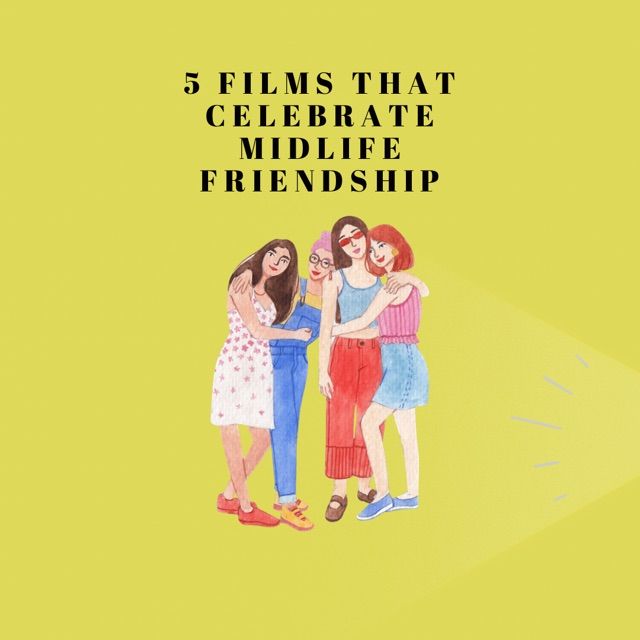 Five Films That Celebrate Midlife Friendship.
In researching this mini-feature, every search brought up "Midlife Crisis Films"—not at all what we were looking for. While there are crises within all of these films, phenomenal friendships are at the forefront.
Thelma and Louise, 1991 (Amazon Prime)
Susan Sarandon was forty-four—and Geena Davis the thirty-four-year-old youngster—when she landed the role as smart, streetwise Louise with an all-important secret. The ultimate friendship, road trip movie.


Girls Trip, 2017 (Amazon Prime)
This celebration of four old friends heading to New Orleans is just pure fun.

First Wives Club, 1996 (Amazon Prime)
Stop for one second to think of how revolutionary this story of three women over 50 who plot to overthrow their loser partners was when it was released in 1996. A fun story with three of the most remarkable actors of our time.

Steel Magnolias, 1989 (Netflix)
Need we say more?

Social Media I Loved This Week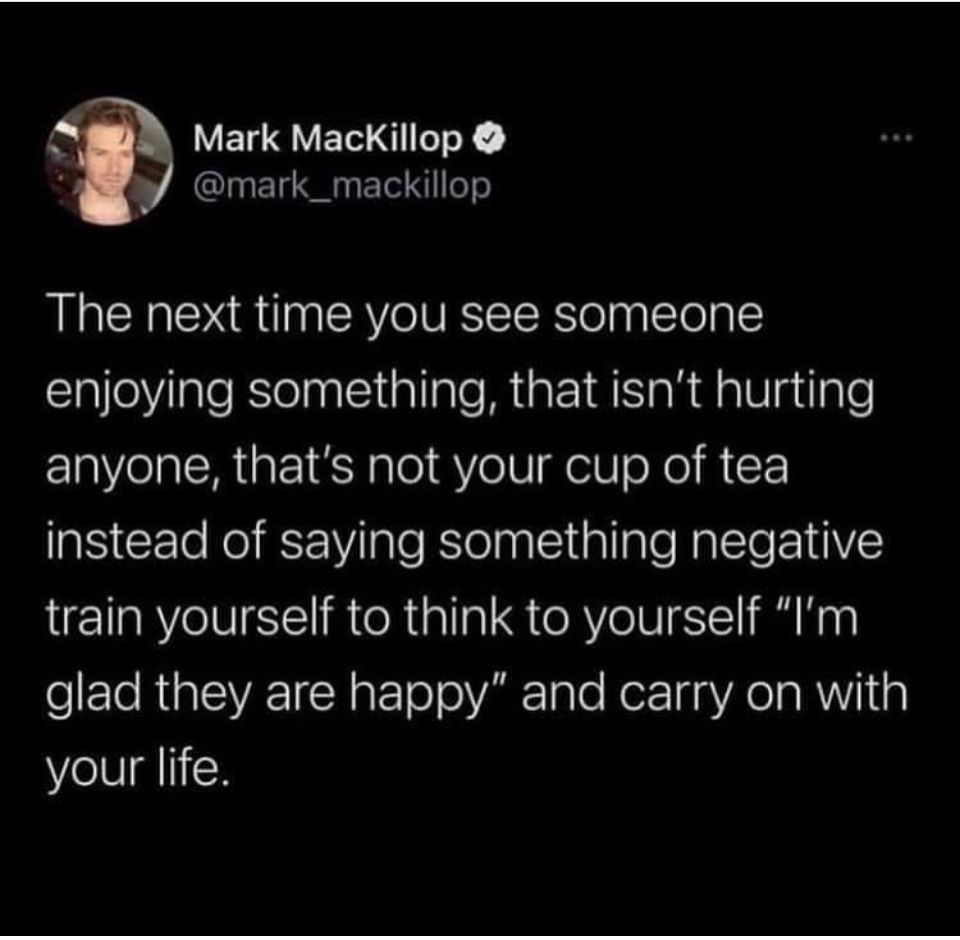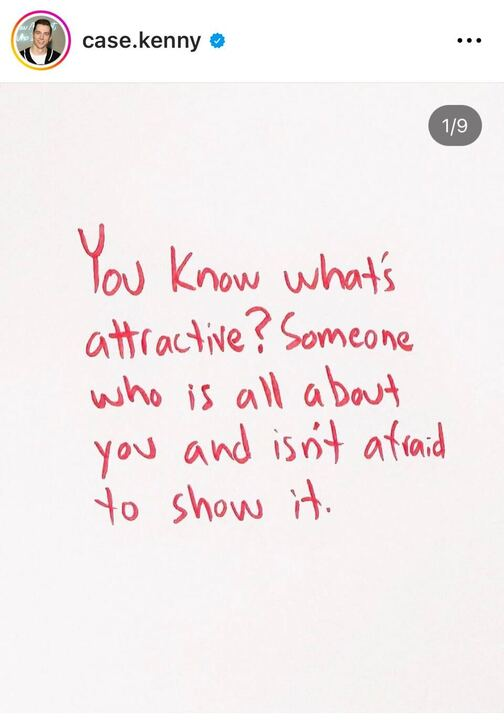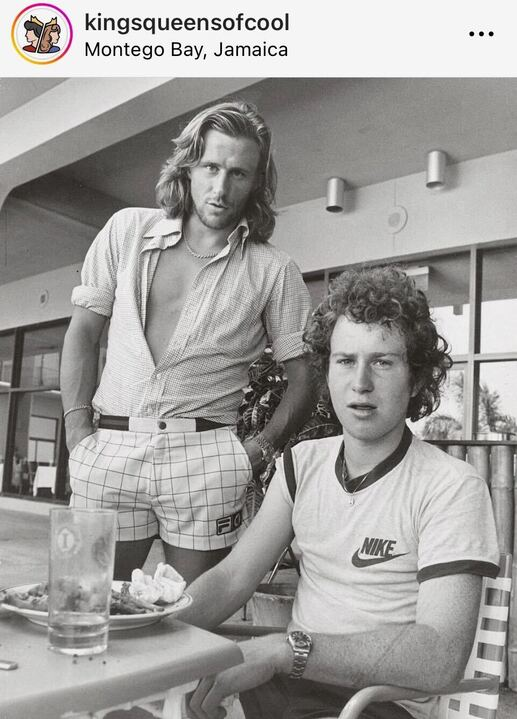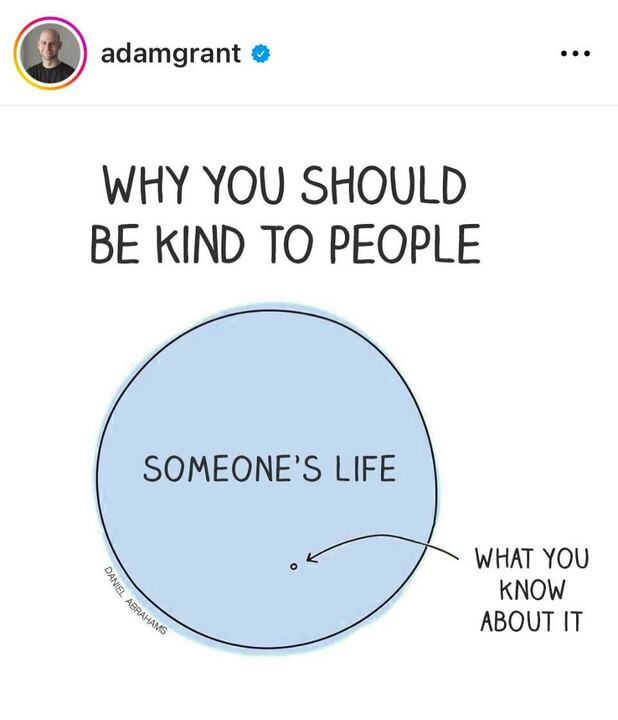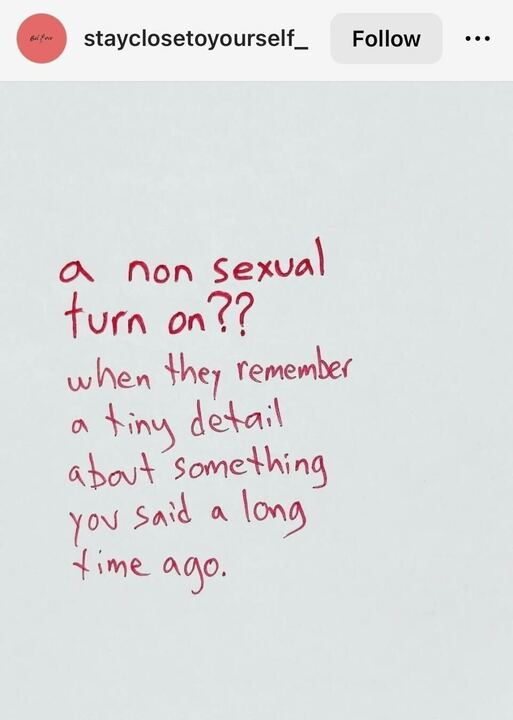 @kenfulk "Week end plans."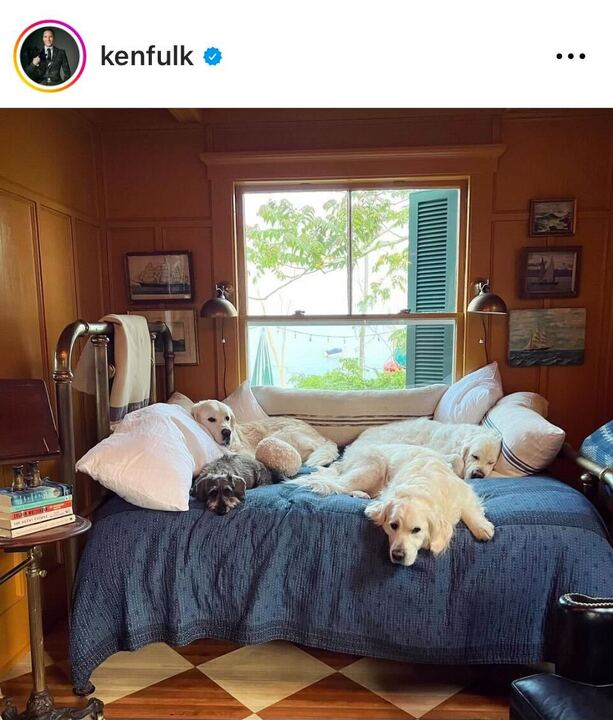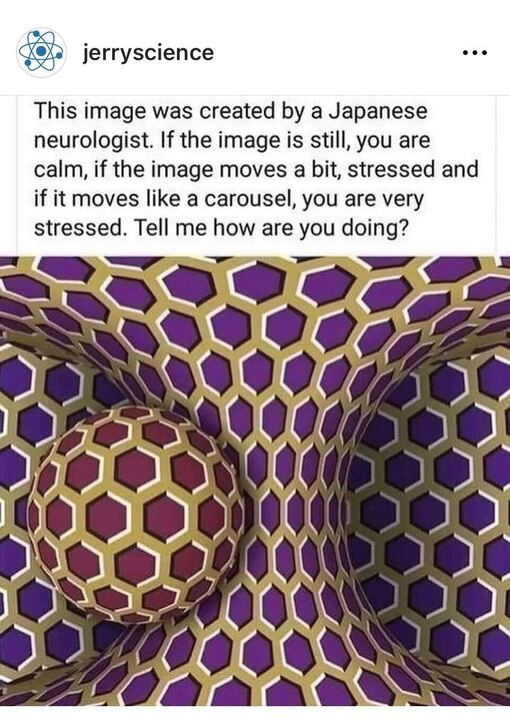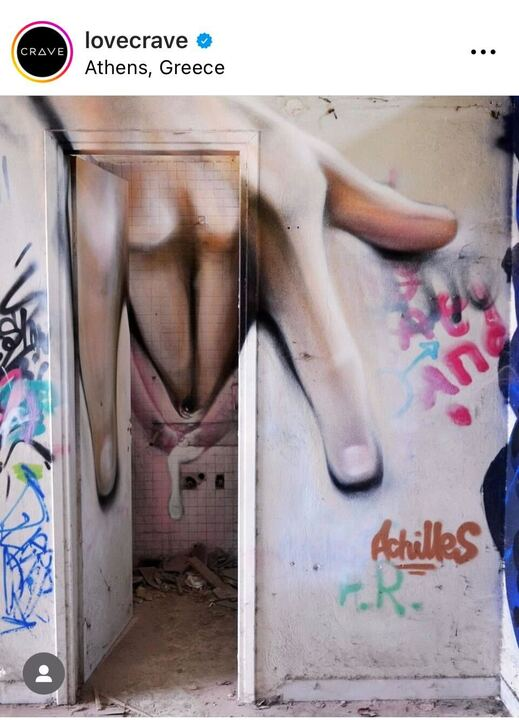 Song Of The Week
We Are Family By Chic & Sister Sledge
Friends are the family we choose.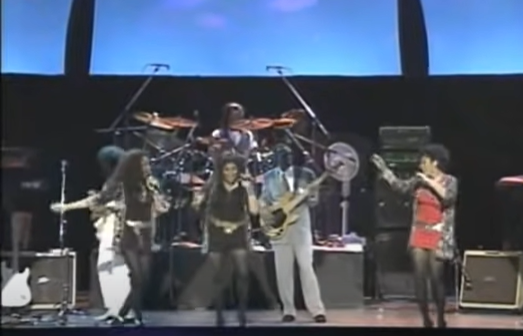 Some Past Stories You Won't Want To Miss: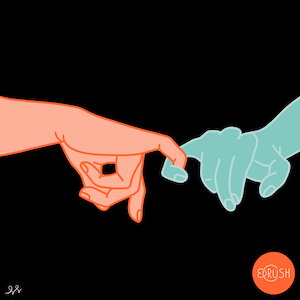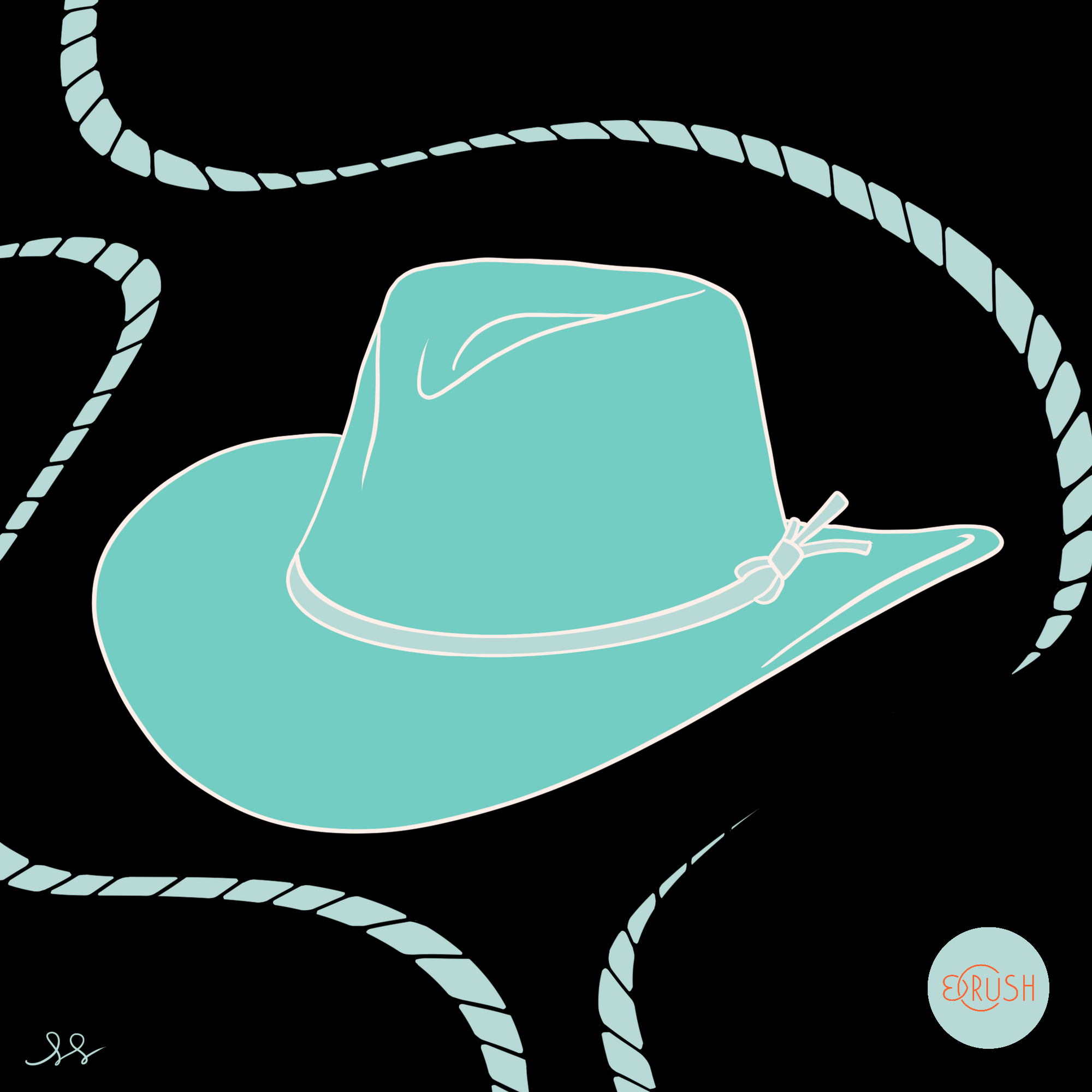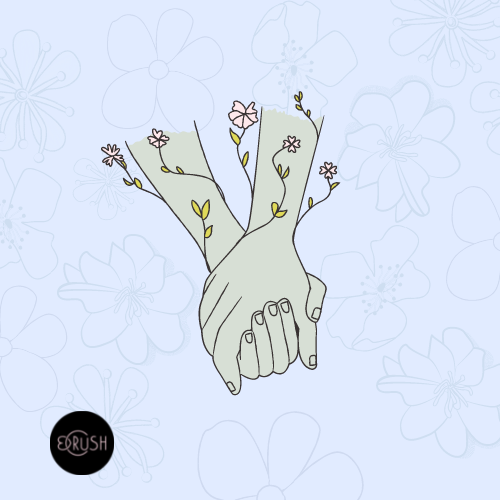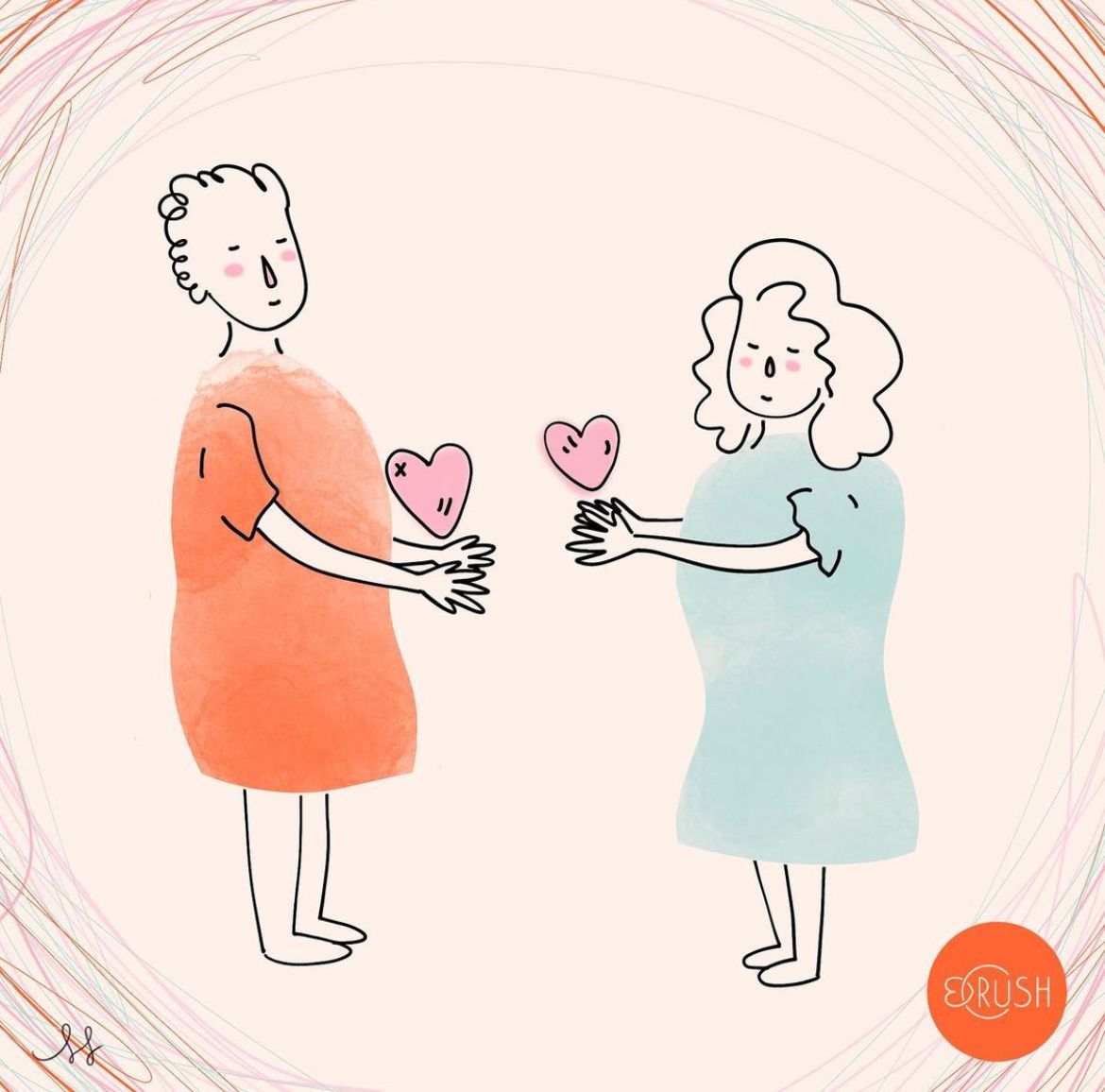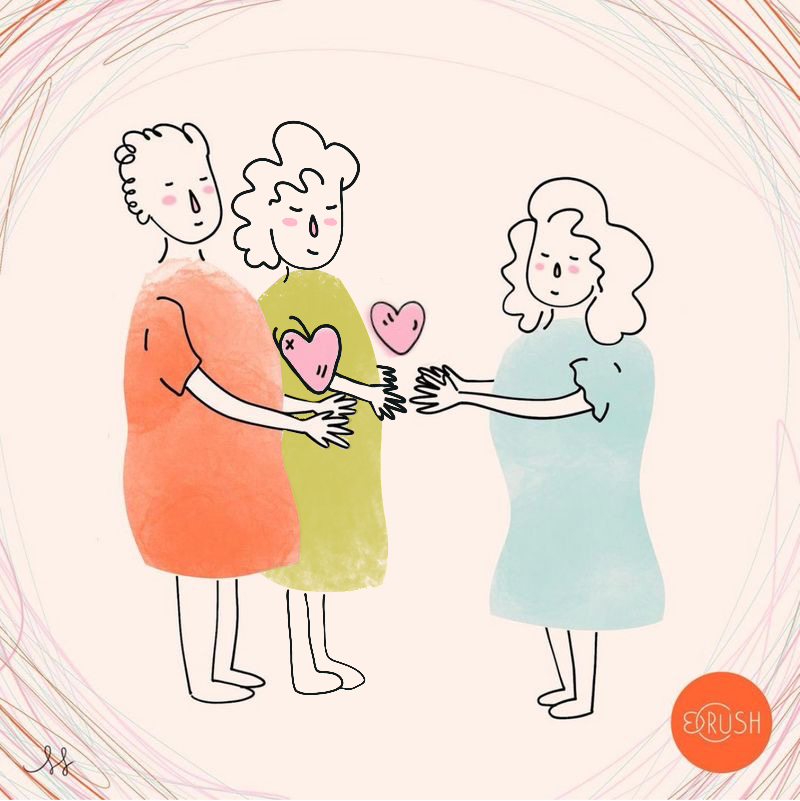 XO,
Dish
---