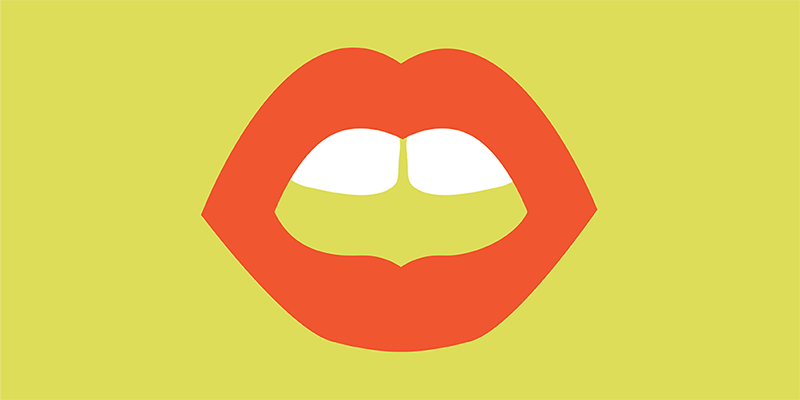 I'm Dish and I write a weekly newsletter about life, love, and culture for those 40+.  Because midlife and beyond is so much cooler than they said it would be.  Hell yes, sign me up for the Dish.
Hello Crush,
Welcome to the long week end. We've got a great, full summer Letter for you today.  
I am already in full summer mode myself, having done more than my usual share of socializing with friends and family over the last couple of weeks. I feel as though I have thoroughly shrugged off the post-Covid stupor finally, and most everyone around me is giving off a similar energy. Which took a whole lot fucking longer than we thought it would, tbh.
Do you remember that last summer had a big build-up as a "hot girl" and "hot boy" summer? And then poof! The summer came and went, but while we were actually in it it just chugged a long. No big, hot energy in sight. Lots of yawning, as if we were still just waking up. Hadn't yet fully cast off the heavy blanket from the colossal impact of our shared Covid slumber.
This summer feels different. And it's not just me. Almost every friend I've seen in the last couple of weeks (and there's been a whole lot) is contemplating fun things to do, constructing adventures and ways to just get out. Just outside, or out with friends or out on dates with new or old loves.
Feels good. Feels groovy. Hope you're picking up on it, too.
---
If you're new here (welcome!), I'm Dish, the Master of Ceremonies. For more about me and why we're here go here
---
In This Letter. +Midlife Summer Bucket List Do something naughty that you'll definitely get in trouble for.   +Is Sunning Your Butthole the Key to A Better Everything? By Liza L I have another theory, which is incredibly unpopular and definitely not supported by science, and that is…when we engage in a practice that excites us, it boosts our happiness.   Fun-In-The-Sun Skincare Tips. By Lauren D. Weinstein Both your skin and tresses are ultimately taking a beating during the sunny weather.  Chill TF Out this Summer with these 5 Books. Summer can be a good time to regroup. These books will help you do that.   New Lovers, New Cars. A Dating Checklist. By A.K.A. Darla Getting a new lover is always exciting.  So is getting a new car.  +Social Media I Loved This Week. By Dish Stanley     +Our Song of the Week Life's been good to me so far
---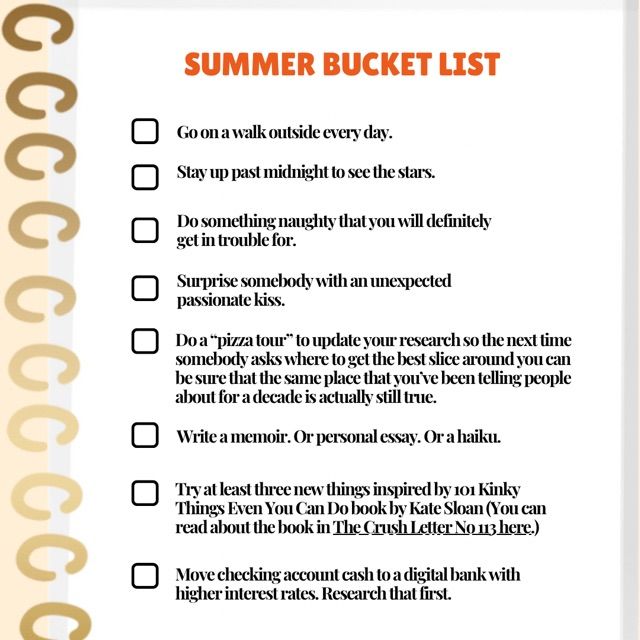 ---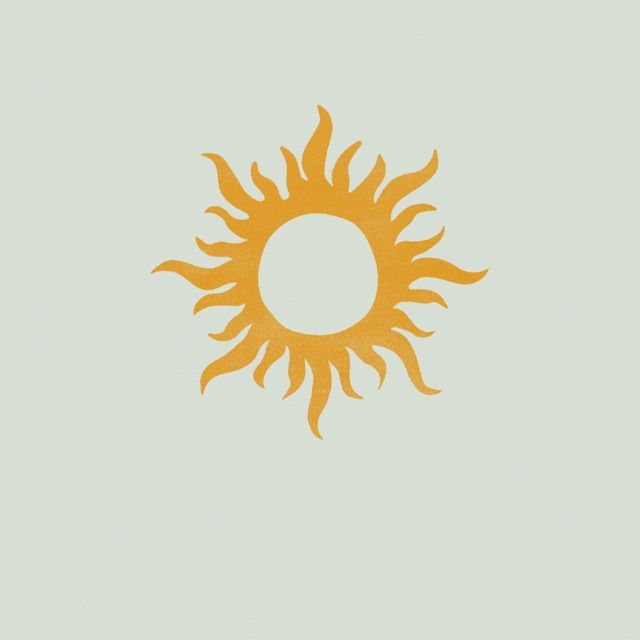 Is Sunning Your Butthole the Key to A Better Everything? By Liza L

Known as perineum sunning, some swear by it and some swear against it. Here we're exploring the controversial practice, inside and out.
I'm sure you know all about this by now, if, for no other reason, the tough-to-forget viral images of enthusiasts, usually resting on their elbows, holding their butt ritualistically up to the sky. You may have spied these images, wondering to yourself, "What the HECK are they doing?" And, if so, you're in no way alone.
It has a name, it's called perineum sunning, the ritual of exposing the area from your lower back—including the anal cavity—to the sun. This area includes the intentional exposure of the exterior of your sex organs, also. Some say it originated as an ancient Taoist ritual. And anyone who practices today, does so in the name of wellness.
Straight off you should know—I'm not a doctor, nor do I have a dog in this hunt. However, as someone slightly obsessed with all things alternative, my curiosity for perineum sunning seems to never wane.
Would you try this? I'm sharing some of my personal research here, so you can decide for yourself:
Firstly: Why???
The sun is our greatest energy source, and the belief is, you can readily and easily soak it up with a figurative open anal door. (Vitamin D, that is.) I'm not sure there's any concrete science to back this up, but that's not stopping anyone from doing it!
I have another theory, which is incredibly unpopular and definitely not supported by science, and that is…when we engage in a practice that excites us, it boosts our happiness. No matter how unconventional, it's possible that a little bit of sunshine on the nether-regions that we've been instructed to cover up since we were children, might just feel great. Feeling great—no matter how or why—has been proven to boost confidence, happiness and improve our immune systems. (I already warned you, I'm not a doctor, this is only a theory…)
How does one do this?
There are two obvious ways. You can either lean forward on your elbows, as previously described, or you can lay on your back, spread eagle at an optimum angle.
The key is to limit your time in the sun. No one needs a bad burn down there. According to my research, 30 seconds is enough to reap the health benefits (if any really do exist).
Can it improve your sex life?
According to some—yes. In a 2019 Men's Health article, they've listed "Healthy libido" and "Stabilizes hormone function in the sex organs" as some of the benefits, along with "deeper sleep," which has been known to help absolutely all of our goals. In the abstract, it makes some sense. There are so many nerves in that whole area…could sun stimuli be enough to create a stir?
Fair (medical) warnings…
It's no surprise that doctors aren't thrilled by this. In a 2022 Vice article, urologist Seth Cohen warns against too much heat on testicles, with the article noting that "exposure to it could damage testicle tissue, lower sperm count, and be harmful to fertility."
In 2022, Health published an in-depth plea to never—no matter how desperate—take up the butt-to-the-sky practice.
So…why do so many still swear by this? Well, it's no secret that sunlight, in its purest and safest form, is a definite health benefit. Perhaps the answer to all of this is, simply, we are bio-divergent, and if you try it and love it and feel great then it's right for you. And if not, maybe just take a walk with a sunhat on like everyone else.
However, if you choose to try this:
Limit your time in the sun (this sunburn would be extra-not fun!)
Pay attention to how you feel afterward. Stay open-minded.
And by all means…find someplace private! This would be a strange way to get arrested for exposure.
And, lastly: Don't blame us! Read all of the dangers/precautions/risks we've listed here and then do your own research to see if it's right for you. If you have any thoughts about this, we'd love to hear from you! Send us a note and we just might publish it.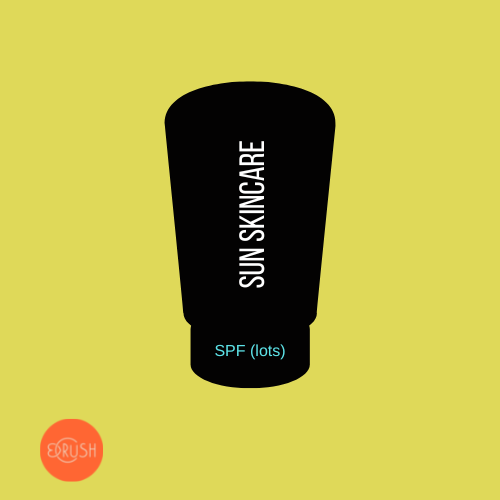 Fun-In-The-Sun Skincare Tips. By Lauren D. Weinstein

Simple and affordable suggestions for all genders and skin types.
Summertime and the living is easy--but not necessarily on your skin and hair. Whether you reside in a steamy part of the country (Miami) or in arid climate (Albuquerque), both your skin and tresses are ultimately taking a beating during the sunny weather. The season may only be a few months in duration but the damaging effects of too much sun exposure from roof top sunbathing (affectionately, called "tar beach" in Brooklyn) or floating aimlessly in an overly chlorinated pool, while sipping, ok, guzzling, too many minty mojitos can furtively wreak havoc.

It's important to remember: sun exposure and its long-term effects are a year-long crusade. Try these simple and affordable suggestions that are suitable for all genders, skin types and tones--especially, if you don't want to look like a piece of over-cooked grilled skirt steak, even after summer is over:

Be Sun Savvy! You've heard this a gazillion times--shield yourself from the sun daily. As soon as you step out of the shower/bath and while your skin is still damp, apply body lotion that both hydrates and protects with SPF.

TRY: Unsun Hydrating Full Coverage Mineral Body Sunscreen Lotion, SPF 30. $32.00, Unsuncosmetics.com or Aveeno Protect and Hydrate Sunscreen, SPF 60. $8.99, Target.

TIP: Whatever the plan is for the day, religiously reapply every two hours. Don't forget the vulnerable tops of feet, hands and shoulders.

RED ALERT. For your face: Apply a shot glass full of SPF. I prefer lighter formulas on hot, humid days. Go up to your hairline and don't forget where you part your hair to avoid getting your scalp burned, tops of ears, and the front and back of your neck.

TRY: Neutrogena Hydroboost City Shield Water Gel, SPF 25, $27.90, Neutrogena. Also, Algenist Sublime Defense Ultra Lightweight UV Defense Fluid, SPF 50, $28.00, Algenist.

TOP IT OFF. Guard your mane. Protect your hair from becoming straw-like and your color/highlights from fading and/or turning brassy. Use a hair mask once a week and spray strands with a leave in UV sun protector.

TRY: Coola Scalp & Hair Mist Organic Sunscreen, SPF30, $26.00, COOLA. Hair Redemption Restorative Butter Masque, reduces frizz, $36.00, Sephora.
Continue reading here

Chill TF Out This Summer with These 5 Books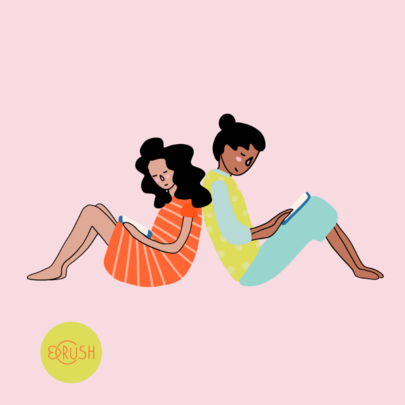 What's disrupting your peace? Summer can be a good time to regroup, so we've curated a shortlist of books that might help you find (and hold onto) it.
How to Calm Your Mind: Finding Presence and Productivity in Anxious Times by Chris Bailey
These are tough times—this book is here to help. Bailey utilizes scientific-backed research to help you stay calm and productive, no matter what's going on in the world around you.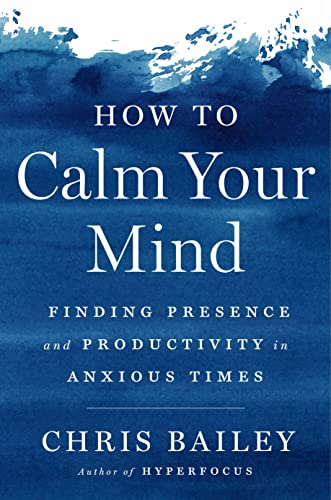 ---
The Subtle Art of Not Giving a F*ck: A Counterintuitive Approach to Living a Good Life by Mark Manson
This may be the magic cure-all to just about everything. The key here is to be honest about our limitations and stop poisoning our lives with toxic positivity.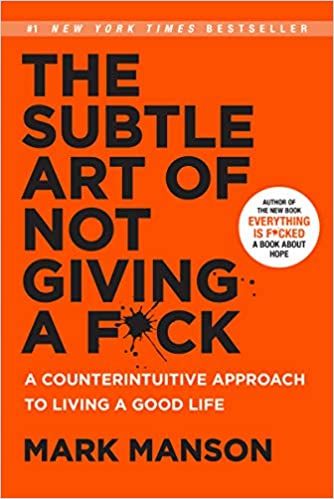 ---
Why Has Nobody Told Me This Before? By Dr. Julie Smith
A therapist fills us in on her best advice for preserving and prioritizing your mental health, regardless of circumstance. Dr. Smith has such a personable way of guiding, sharing and helping—you feel like she's an old friend.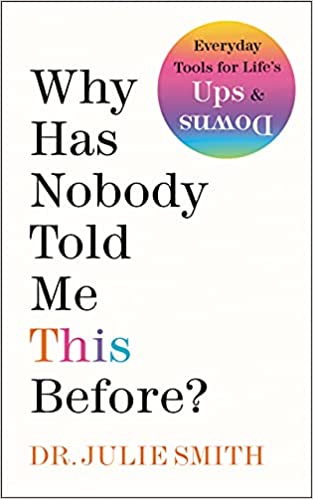 ---
If you're looking for a guidebook that you can dip into for essentially anything you need, Matt Haig has been working on this one for years. It's personal to him, but relatable (and helpful) to all of us.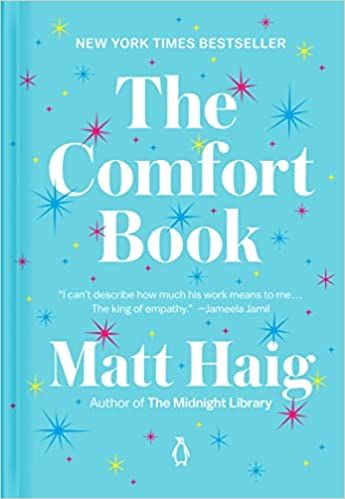 ---
First, We Make the Beast Beautiful: A New Journey Through Anxiety by Sarah Wilson
The author herself struggles with chronic anxiety, and shares some of the practices she believes in—from nurturing food to gratitude—that might also help you. The title and the book's overall theme reminds us all that no matter what our demons, they are a part of us.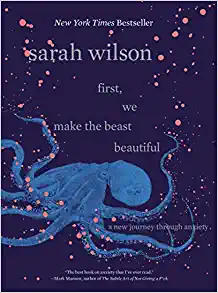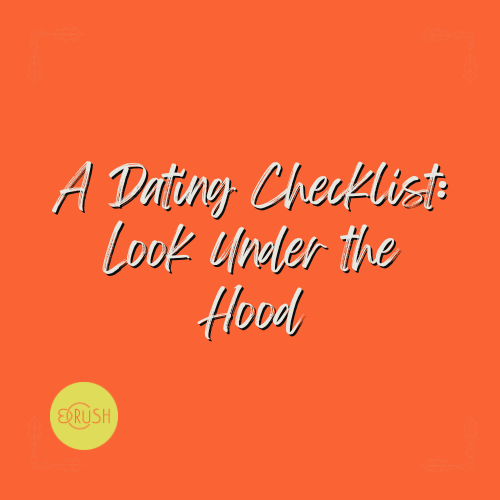 New Lovers, New Cars. A Dating Checklist. By A.K.A. Darla
Summer is a time when those of us who are single find ourselves out and about a lot. Walking on the beach, cocktails on the deck, pickleball, walking the dog ... all opportunities for bumping into the next potential date.
"Where some people are turned on by newness, I am turned on by comfort and dependability.  These are qualities I seek out in dogs, friends, lovers, and cars."
Getting a new lover is always exciting.  So is getting a new car.  For me, both events are strikingly similar, though fully loaded with challenges. Here's what you need to know before that first test drive:

Safety inspection. To detect defects, ensure proper working condition, and prevent accidents that may result in injury or death. Make sure this is performed annually, without fail.

Mileage.  Bear in mind the more mileage on the odometer, the more baggage has been stored in the trunk.

Body type. Most people are attracted to a car by its body type. There's compact (functional), hatchback (rear door swings open to provide access to a cargo area), sedan (always comes with a traditional trunk), luxury (very cushy with lots of options), SUV (built for comfort, not speed), sports (main emphasis on performance), convertible (for the fickle), and minivan (Gurl, let the eighties go already!).

Mechanics. Look under the hood.  Always look under the hood.

That "new car" smell.  I breathe it in and immediately my olfactory nerve stands at attention. My brain says, "Yes, yes, I remember that. I love that. Let me get another whiff!"  Secretly, I wish the scent would linger forever but slowly, over time, it fades away. Or perhaps I just become used to it.

Starting the ignition. I once preferred the traditional-style key. Simple and straightforward.  Just insert, give it a twist, and it's good to go. Only recently did I encounter the battery-operated fob (as employed by many of today's younger models) and found it quite interesting. Merely hold it in your hand, push start, and it's ready to drive. It may take a while but I promise you'll get the hang of it.

Getting familiar with the gear shifter. This is the gadget that sticks straight up at about arm's distance. To the untrained eye they all appear similar, however, upon close inspection, no two really look or feel alike. Perhaps it's the gear knob that sets them apart. Be sure to acquaint yourself with how it feels in your grip. Whatever your first impression, trust that in time you will master it.

Settling in. Here's the part that's always most difficult for me. The moment I sit in the driver's seat of a new ride, I notice that everything is in a different place. I find this completely disorienting. My hands can no longer easily find things where I once knew them to be. Buttons, dials, and gadgets have been relocated. Seats must be raised or lowered, moved forward or backward, or tilted to an optimum position. My ass never feels like it's in the right place. My legs don't know where to go. I suddenly fear I will blurt out, "Where the hell is everything?"  It's always at that very moment that I ask myself, "Why did I get rid of my old car?"

Adjusting the mirrors. Be sure to get this right because once you're moving, you won't want to miss a thing.

The test drive. Truth be told, the first ride always sucks for me. I'm always uneasy about the uncharted road that lies ahead. Will I make a wrong turn? Will I miss an exit? What if I run out of gas? After a few spins around the block, it really does get better. I just gotta break it in.  

The brakes. This feature is very important. New brakes can sometimes feel too low or too high. Occasionally, when conditions are slippery, you'll have to pump them a bit. Pump them enough and eventually you will come to a stop.

The cigarette. You can't smoke and drive anymore. No lighters, no ashtrays. Anyway, don't smoke. It's bad for you.
Safe travels, my friends.  And fasten your seat belts, it's going to be a bumpy night.

Social Media I Loved This Week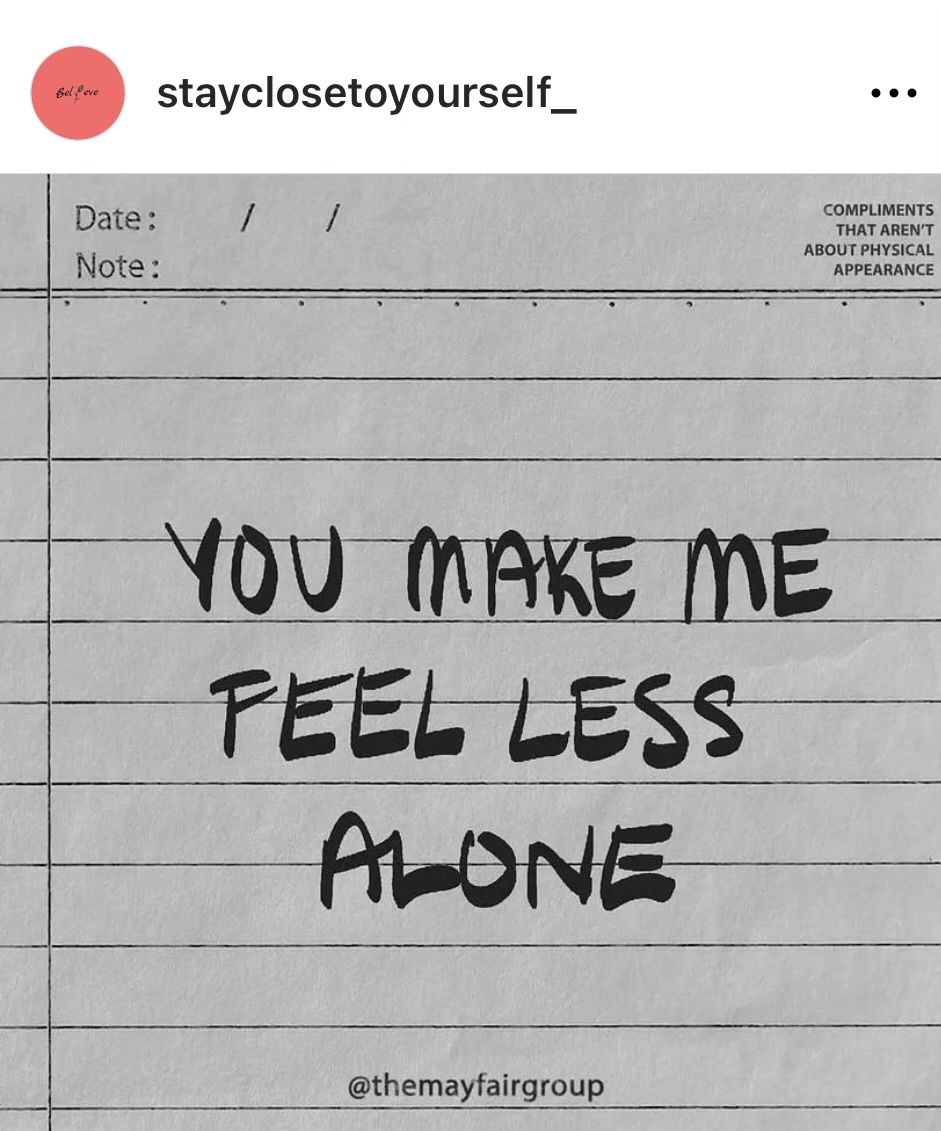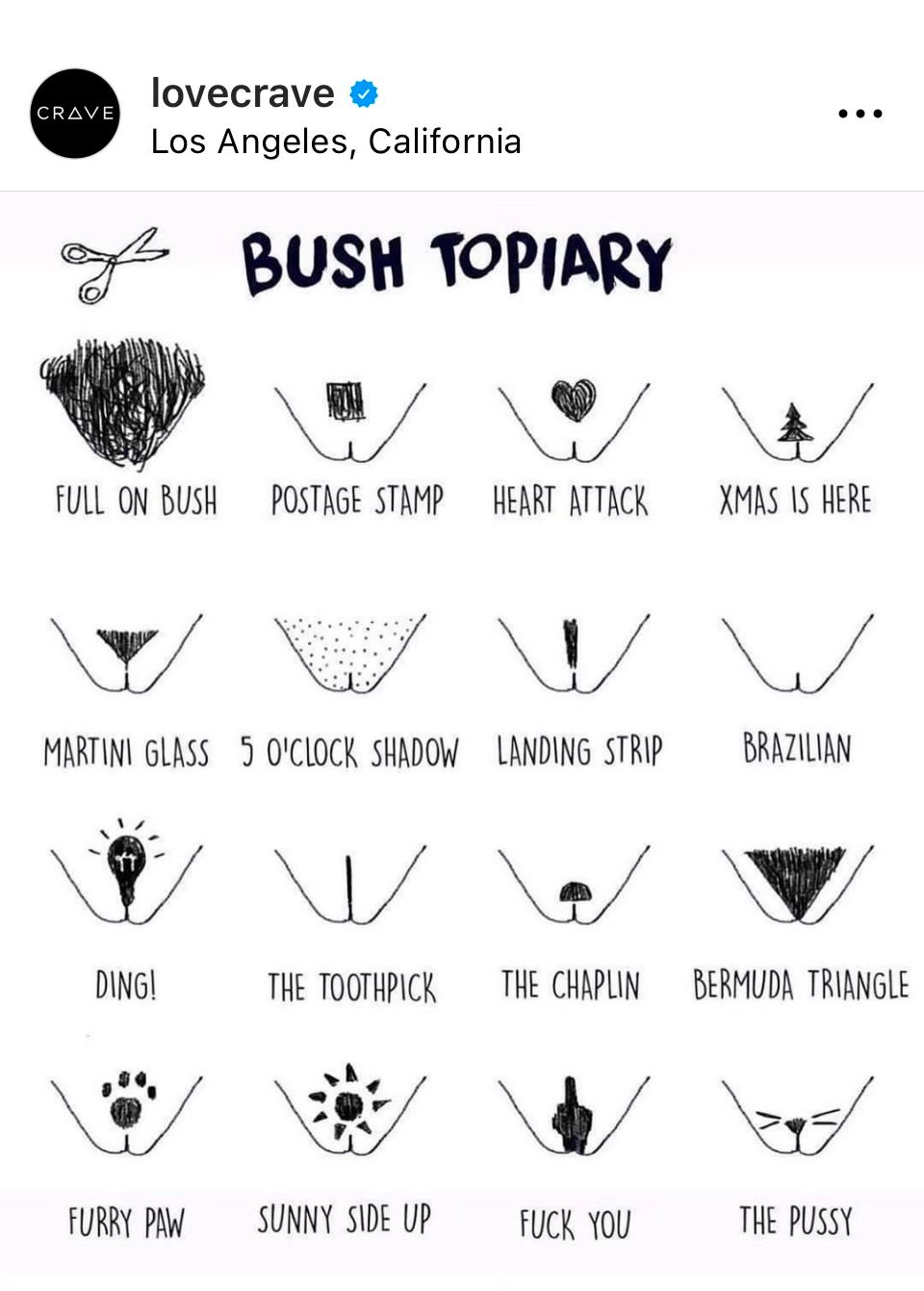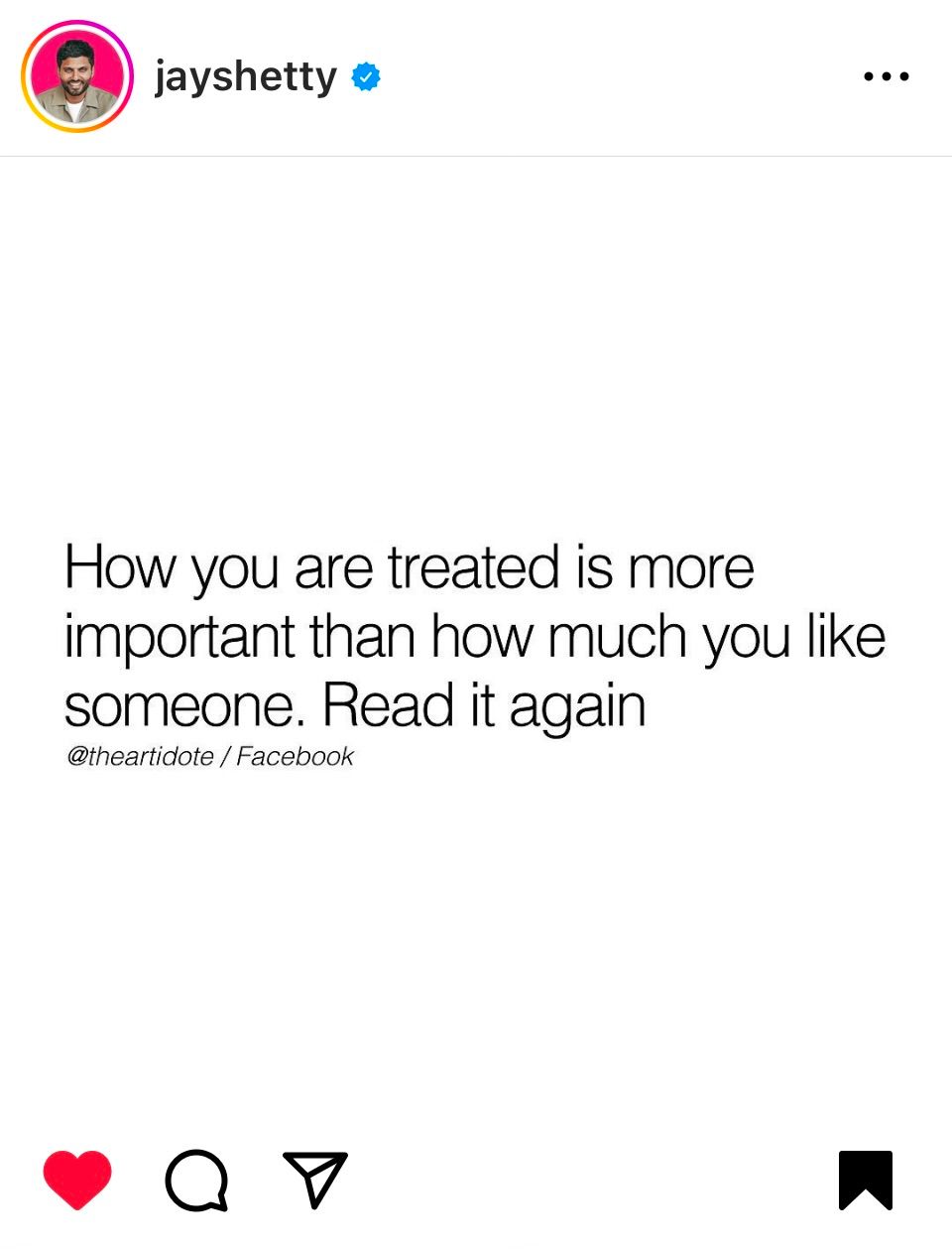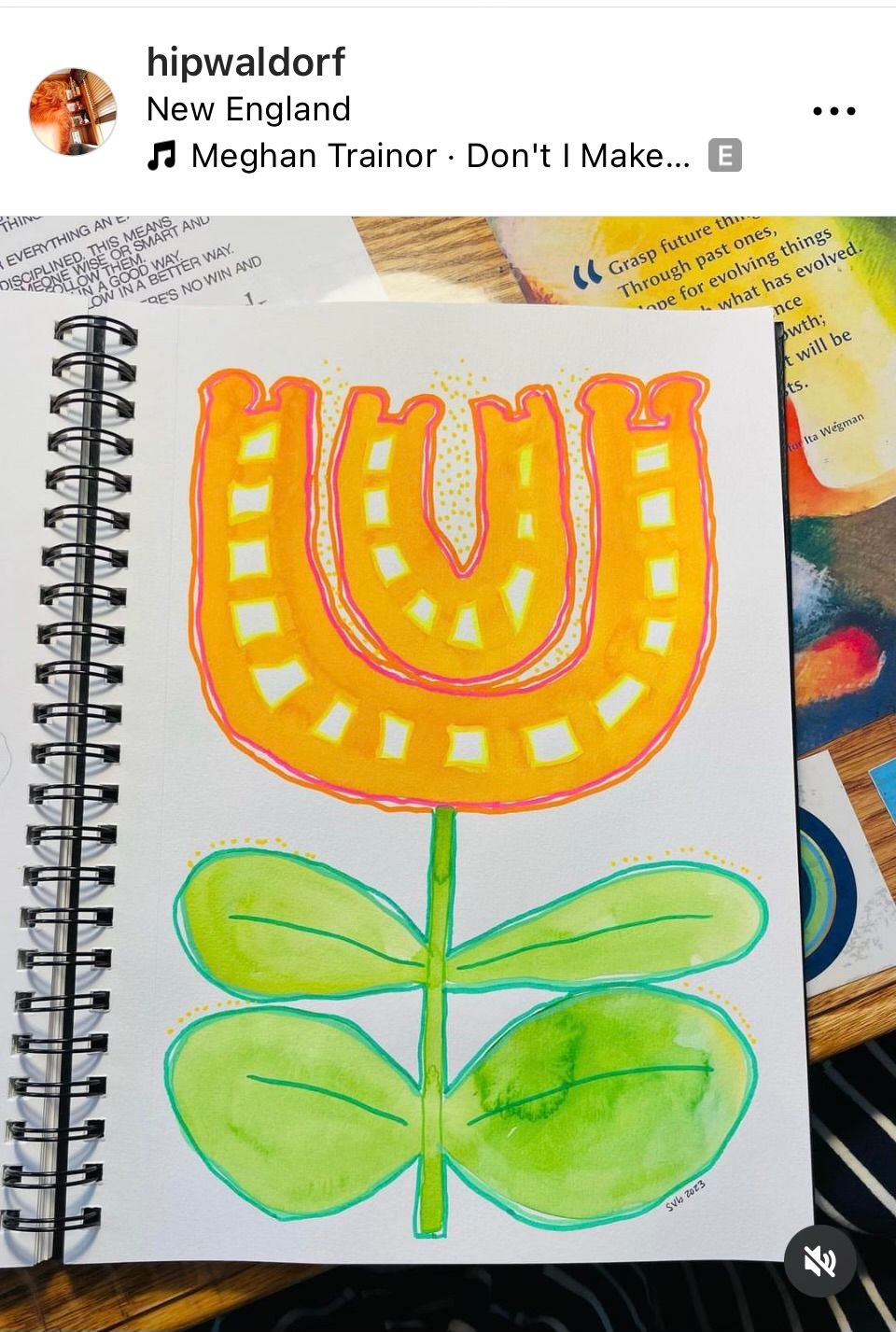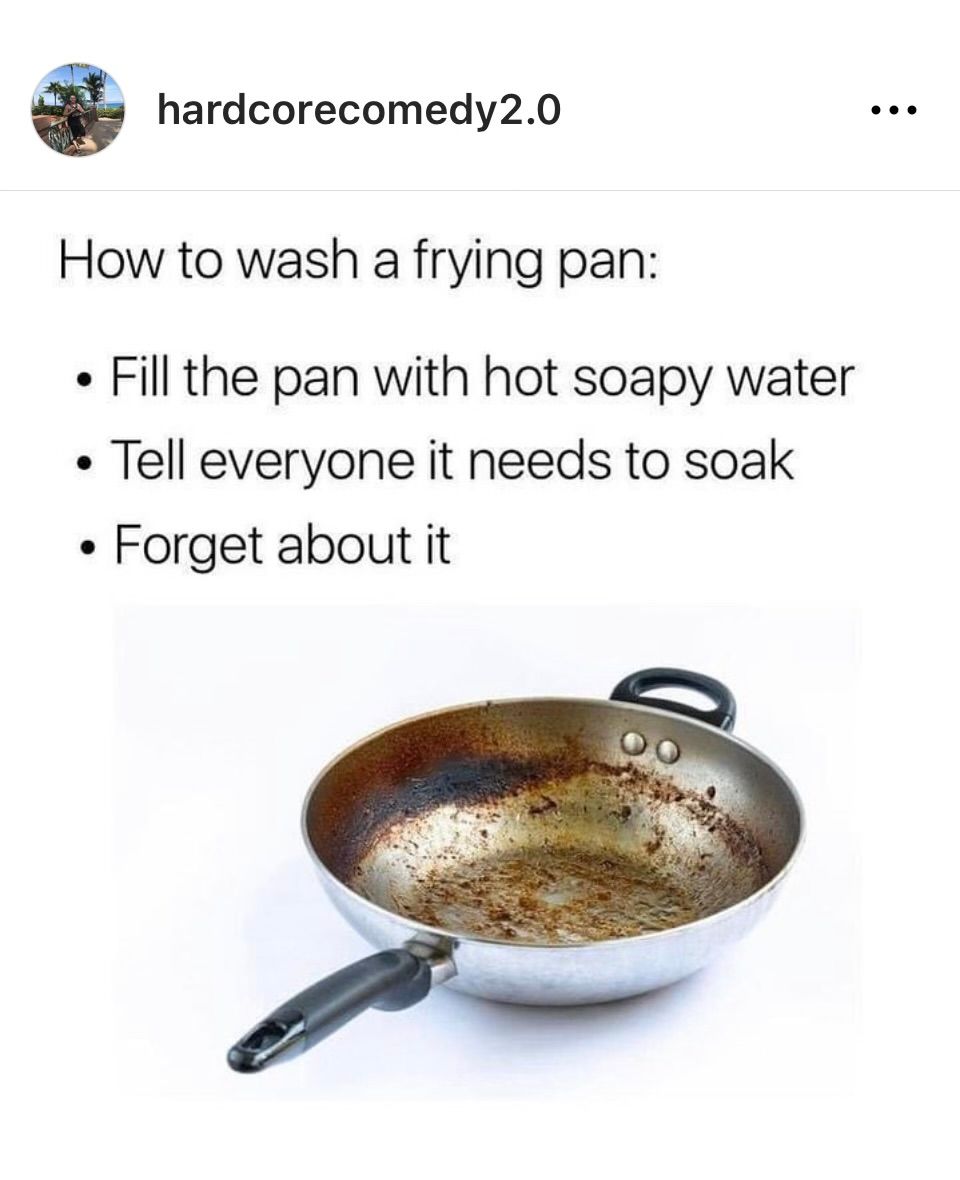 Song Of The Week
Life's Been Good by Joe Walsh Feat. Daryl Hall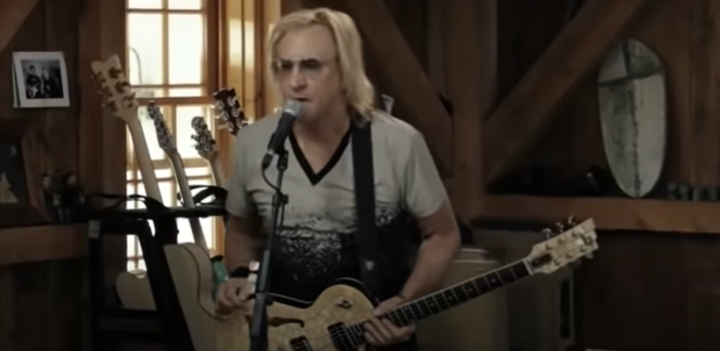 Some Past Stories You Don't Want To Miss: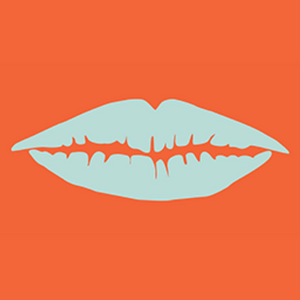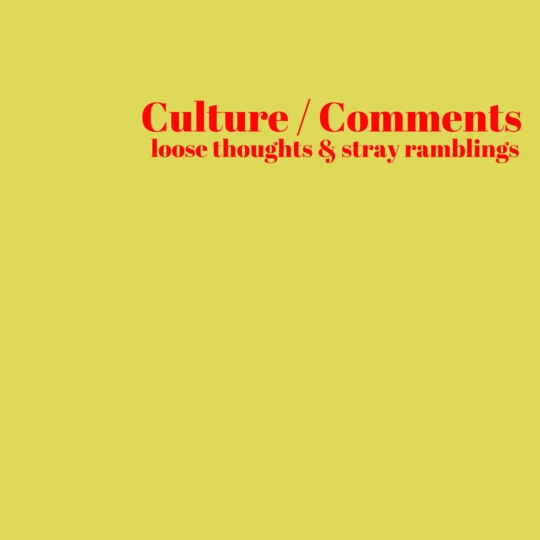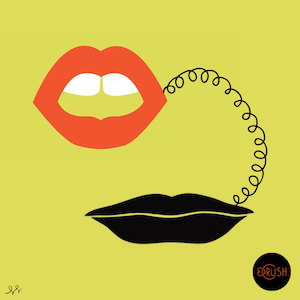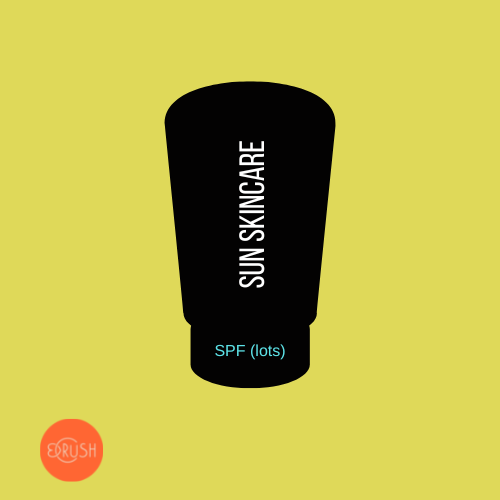 XO,
Dish
The Crush Letter
The Crush Letter is a weekly newsletter from Dish Stanley curating articles & intelligence on everything love & connection - friendship, romance, self-love, sex. If you'd like to take a look at some of our best stories go to Read Us. Want the Dish?


---