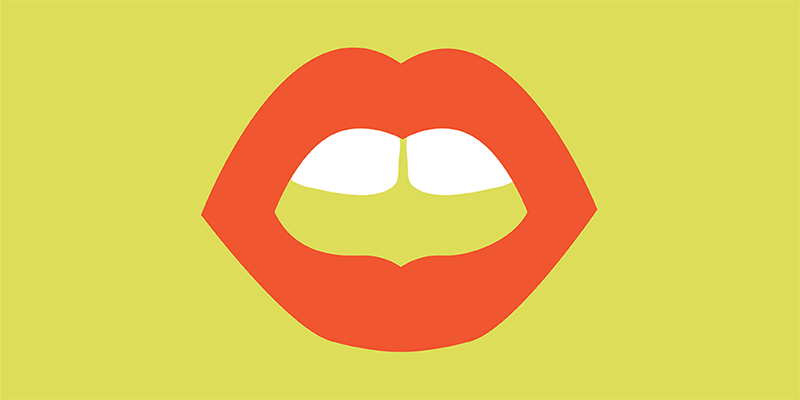 I'm Dish and I write a weekly newsletter about life, love, and culture for those 50+.  Because midlife and beyond is so much hotter than they said it would be.  Hell yes, sign me up for the Dish.
---
Hello Crush,
Robbie Robertson is most famous as guitarist and songwriter for The Band, for good reason. The Weight is a masterclass on our interconnectedness as humans, and "the impossibility of sainthood," as Robertson once said. ("And you can put the load right on me.") But it is Robertson's recent work that captures the exquisite maturity of later life and love, and speak most powerfully to where our lives are now.
In his 2010 album How To Become Clairvoyant, made in his late sixties, as the title suggests, Robertson dives headlong into looking back, learning the lessons and moving forward better armed. Love, loss, damage, redemption, learning to love again. The Right Mistake from that album is an honest assessment of the detritus and teachings of a rugged, fully lived life. ("Play too hard, play too rough and some day someone's gonna call your bluff … I was just trying to make the right mistake … Got to change some old habits, trying to turn a new leaf ..")
Fear of Falling is the song that may resonate most with those of us who have lost at love and are still cautiously looking, hoping against the full weight of our experience, still feeling some rawness from our scars. It contemplates and captures the duality of wanting, while battling overthinking about loss. ("What does it mean to want so much, the way that I'm wanting you … Fear of falling down in love again."
While on its face it doesn't appear to be celebratory, She's Not Mine is perhaps the song that best captures our gains. It embodies the maturity we get later in life, when we finally learn to accept what (or who) we can't have, and to walk away. ("And we talked about some movies. And we laughed at ourselves. And she had a way about her like no one else. But I could see clouds when I looked in her eyes … she's somebody else's, she's not mine. When I left town my heart was on fire, I was New York bound, she left me so inspired. I wanted to reach her / I made a choice … ")
There are some musicians - John Hiatt, Bonnie Raitt, Lucinda Williams come immediately to mind - whose work, like Robertson's, matures as they move through life. Whose later music contemplates the potluck of life - the delicious and the tart — and offers sympathy for our battles, solace for our wounds, joy for our hard-fought happiness. Appreciates the wisdom we've gained, while giving hope and enthusiasm for what lies ahead. More and more, I find myself running a bath, laying back and soaking in their truth serums.
This week's song of the week, Broken Arrows, is from Robertson's first solo album after the break-up of the Band. Rod Stewart famously covered it, but Robertson's version is much more soulful and his raspy voice is magical. And although there are different ways to understand the enigmatic lyrics, one meaning is that it is a love song written by a man who is not able to give shiny, perfect, material things, but true love. A broken arrow and bottle of rain are symbols of undying love in Robertson's Native American background. In that way, I believe that it is a love song for those who believe that love gets better as we mature. If we're doing it right, our important relationships and every way in which we connect with each other becomes less dreamy perhaps, less performative, more honest, more vulnerable, more true. ("Who else is going to bring you a broken arrow? Who else is going to bring you a bottle of rain? Can you see what I see? Can you cut behind the mystery?")
And I have to say this: I often write about sex in The Crush Letter. Most often when I am writing about sex, what I am really writing about is intimacy. Feeling close. Feeling safe. Feeling wanted. Being touched, stroked, enjoyed, spooned. Laughing. Fumbling without embarrassment. As we age, the performative aspects of sex lessen, in part because we want them to and in part because we simply have to accept that our bodies have changed. "Can we try some lube, honey?" Or "I think perhaps I'm more tired than I had hoped and that's just not going to work" become an entrance point for honesty and vulnerability and acceptance (of ourselves and each other), an offering of the intimacy that we are truly after by making love.
Thanks for the music, Robbie. R.I.P.
---
Bloody hell. I just returned from spending a rather soggy holiday week with friends in and around London. Wet, cold and rainy, even by British summer standards (as they all bemoaned).
One afternoon, fed up with the cold and dampness, we binged Hijack (Apple TV+). Idris Elba for the win, again. I (like everybody else) originally fell in love with him as Stringer Bell, a drug kingpin from The Wire the likes of which we had not seen before: contained yet impulsive, professional, cautious, self-schooled. To my mind Elba can do no wrong so I am anything but subjective, however, Hijack is a taut thriller that benefits not only from his preposterously suave performance, but also from the series' short fuse – we know from the start that the action lasts the length of the flight. A good reason to have this in your back pocket for your own summer rainy day? As disparate as our backgrounds and tastes are, everyone felt the thrill. B+. Watch the trailer here.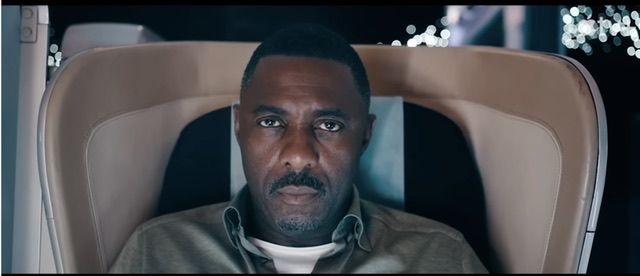 ---
During the one (and nearly only) sunny moment while I was in London, I snapped this festive photo for you in Mayfair on my way out for a dinner date. (No, he does not have a hot British accent or resemble Hugh Grant, nor was our meeting anything at all like Notting Hill. We had originally met at a dinner party in Palm Beach.) And yes, it was lovely. I crave a fabulous, intimate conversation that has room to breathe, take u-turns, circle back and extend on in unexpected ways. Don't you?
It was that.
There's been a lot of swiping and introducing and texting and calling and then, voila!, I found myself seated across the table from somebody interesting, conversing in a meaningful, unforced way and without an immediate, obvious checklist. Just enjoying, for a moment. Curiously learning what in his life has happened to make him the man he now is, leading up to him being "here," across from me, sharing life stories.
Our dinner was a lingering, glimmering very London thing in a frenetic, busy, fun-filled but (literally) gray week. Cheerio to that.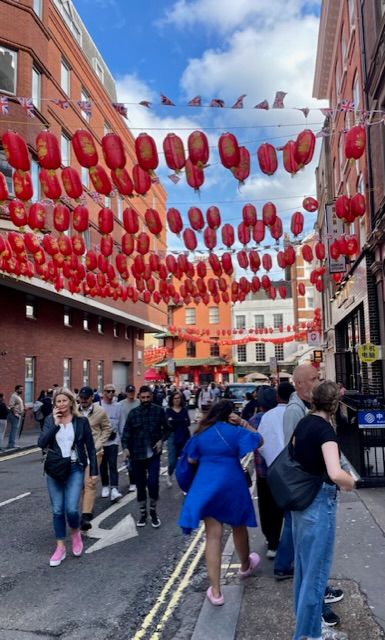 ---
This week we are sharing a few of our beloved CRUSH Reader-driven columns, beginning with "5 Things That Turn Me On," which starts with Dish's turn ons (and continues with other CRUSH Readers'). Since we're still in the dog days of summer, we figure that this is the perfect time for you (yes, you!) to lay back in the warmth of the sun, take another sip of your chablis, hit the survey bars and unload on us. We want the 3 Things You're Crushing On, a Song That Makes You Want to F*ck and, of course, 5 Things That Turn You On. What's below shows you how.
But write to us, Crush. We want to know you.
---
Thank you to all those who took our very quick (one question!), very anonymous vibrator survey. If you have a favorite vibrator and haven't told us which one yet, please do like your fellow CRUSH Readers and tell us here. Thank you!
---
If you're new here (welcome!), I'm Dish, the Master of Ceremonies. For more about me and why we're here go here.
---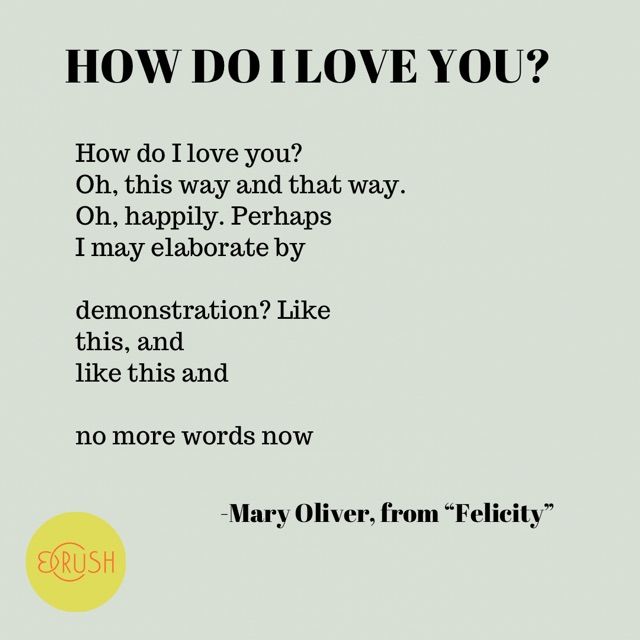 ---
In This Letter. +Dish's TOUGH CHOICES: dinner party invite version.     Emanates warmth, drones on.    +'5 Things' That Turn Us On: CRUSH Readers Share  +Three Things I'm Crushing On: Bob Guccione, Jr., Founder and Editor of WONDERLUST    +Songs That Make You Wanna F*ck. A Compendium from the Readers of The Crush Letter.   Cinephile Club Gives Oppenheimer Fans Eight Great Films to Watch Next. Thank god. +Social Media I Loved This Week By Dish Stanley     +Our Song of the Week  I want to come when you call
---
Dish's 'Tough Choices': dinner party invite version
In life and love, some choices are easy. Like, this dog or that? (The one at the pound who needs you most, obviously.) But sometimes a scrutinizing review of your options yields determinations that are obviously, particularly fraught. This regular column calls out the most treacherous selections – the close calls,  the make-or-break people – for completing your dinner party, selecting your partner for the end-of-season pickleball, tennis, golf or bridge tournament, or for making (or keeping) a friend, lover or longer-term romantic partner.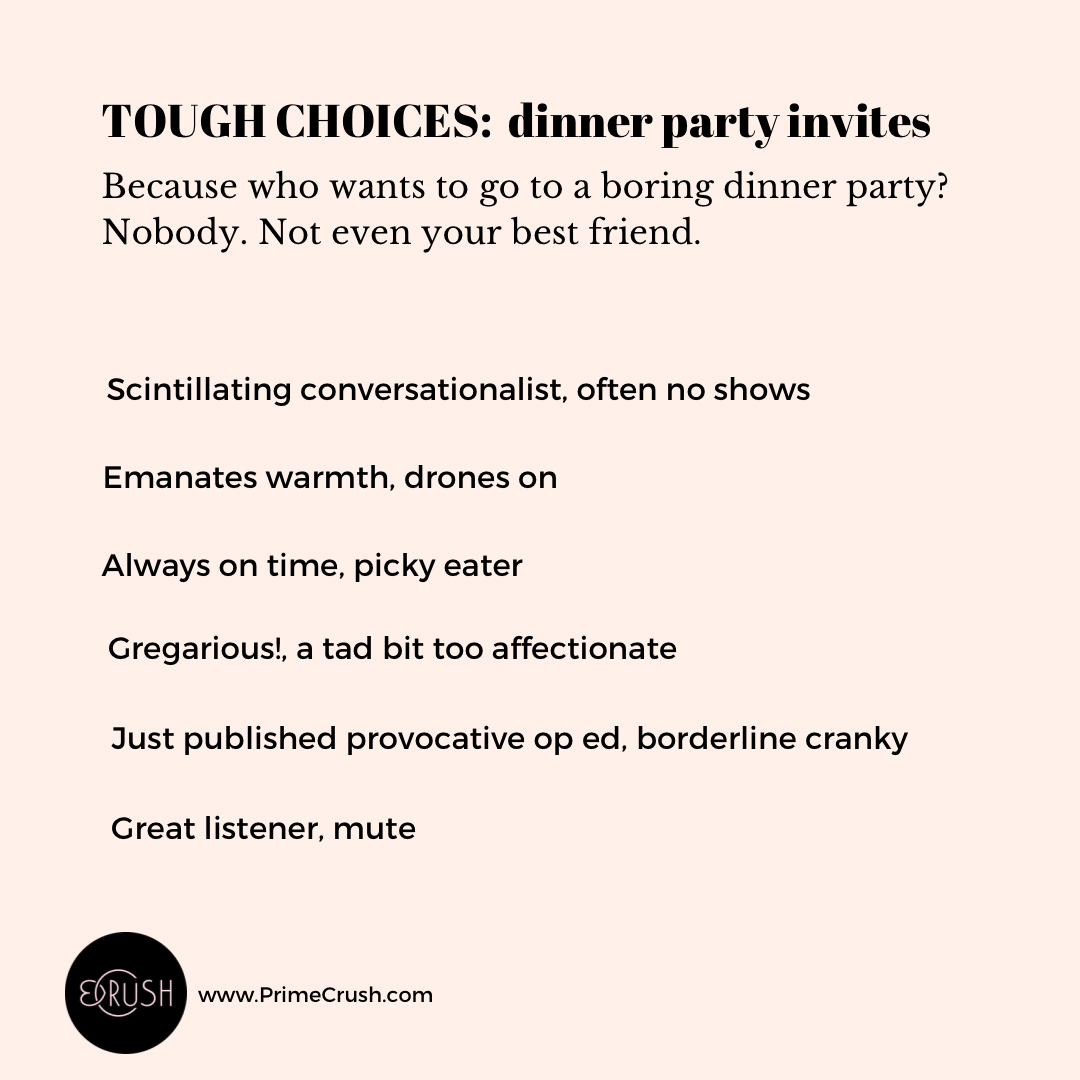 Would you invite any of the above? Let me know at Dish@PrimeCrush.com and tell you who I regularly leave in, or out on the above list.

'5 Things' That Turn Us On: CRUSH Readers Share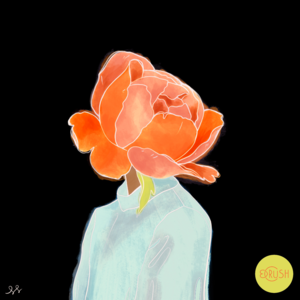 What turns you on?  We'd love to hear from you! (Yes, you!) Dish got us started with this one, but many other CRUSH Readers have weighed in – and you can read what turns them on here. Do like them and fill in the online typeform questionnaire below (or just write to me at dish@primecrush.com).  (PS you can publish under a pseudonym!)
5 Things That Turn Me On: Dish Stanley
Almost anything read aloud just to me. James Salter's A Sport and a Pastime represents the peak, but the humorous love story About Alice by Calvin Trillin, many of the Eve Babitz stories and e.e. cummings poems have all worked. (Well!) Want to turn me on? Read something to me, daddy-o.
Anyone cooking anything for me. On Sundays my maternal grandfather cooked for the extended family, which included his brothers (he had nine), their families, his four children and their kids (all 10 of us).  My grandfather was taciturn; he might say five words in a night. He literally fed us his love. And that's how I feel when anyone cooks anything for me. Even a piece of toast. (P.S. If I'm cooking for you, I love you.)
Getting a great compliment. "I've noticed that you're a world-class encourager of others." It's the best compliment I've ever received. You'd have to have taken the time to know me to know that about me. It made me feel much closer to the friend-who-became-a-lover who gave it.
My iroha+ TORI vibrator.  If you watched Anthony Bourdain: Parts Unknown "Tokyo (Season 2, Episode 7)", then you know that Bourdain loved the mysteries (and fetishes) of Japan most of all. In Bourdain: Off the Cuff: Tokyo he begins in the red-light district of Shinjuku, then visits hostess bars, sex clubs and bondage artists. In Tokyo by myself after a bad breakup and feeling very Lost in Translation, I retraced many of Bourdain's steps, which resulted in finding my iroha+, the vibrator that turns me on the most. (And I've tried a lot.)
Watching Secretary, directed by Steven Shainberg. This superbly cast, quirky 2002 arthouse film about the dominant-submissive relationship that develops between a businessman (James Spader) and his assistant (Maggie Gyllenhaal) thrills with its combination of smarts, originality, eroticism and humor.

Continue reading what turns on CRUSH Readers here

Three Things I'm Crushing On: Bob Guccione, Jr., Founder and Editor of WONDERLUST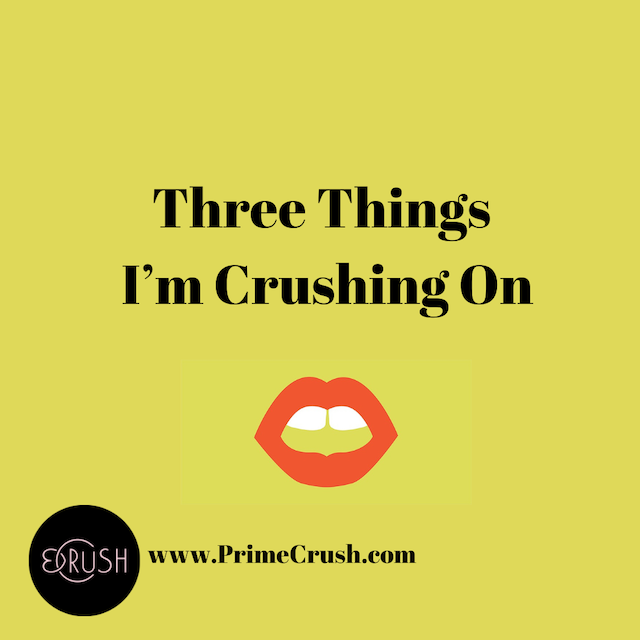 In this series, readers like you share recommendations for the things they love the most, right at this moment.
Three Things I'm Crushing On: Bob Guccione, Jr., Founder and Editor of WONDERLUST
1.   Folktale Wines (various prices)
I love wine. This does not make me unique, I understand that. And I know nothing about wine, which makes me, frankly, even less unique. But I know what I like and lately I've been loving the wines of Folktales Winery and Vineyards. (The name sounds redundant, right? But it accurately describes the boutique producer they are.) They have a small vineyard, from which they make a couple of wines, and the rest of their production is relatively tiny numbers of bottles from meticulously sourced small, nearby vineyards. They make about 24 different wines and I have had about [scrambled… static…inaudible] different bottles. I didn't have a bad one. My favorites are: The 2019 Creator Pinot (outstanding!), NV Folktale Orange 3 Year and 2020 Folktale Carbonic Sangiovese.
Not really in stores, so order from here.
2.   Inspector Montalbano novels ($25, give or take)
I voraciously read crime fiction, my escapism of choice from my everyday life, which involves reading and editing millions of words a year. I particularly adore/quasi worship the Inspector Montalbano series by Andrea Camilleri, who died in 2019, at the rich, life-lived age of 93. The books, all superb, are set in Sicily in a lazy — except for the murderers, they're not lazy! — coastal region around the imaginary seaside town of Vigata. The mafia pervade like humidity, and control most of daily life just as invisibly. Montalbano, surrounded by a gloriously entertaining, mixed bag of officers, is a complicated, never fully resolved, often insecure, organic character, who solves crime in a particularly Sicilian way, which means some things are sometimes deliberately left unsettled, and some people spared an indignity that would serve no one.

Start with Rounding the Mark (because I did). Do not read the last book until the very end…
3.   The Blue Fox Motel, Narrowsburg New York  ($200 - $400 a night)
It's not natural to want to go to a motel as much as I like going to this place. So I better explain: First, it's not really a motel, it's a chic, luxurious intimate hotel spread across a glorious hollow of land surrounded by huge, sky-poking forest, that was once a boy scout camp, then a hunting camp and finally a bog-average motel, curiously, and somehow legally, only for Russians. Present owners Jorge and Meg took it over a few years ago and started repairing the dilapidated property, and refitting rooms in exquisite and sometimes wonderfully quirky ways. It has a retro feel but a modern shine. At night you sleep the sleep of peace that Heaven promises. The restaurant is country casual and convivial and gastronomically superb.
Continue reading here

Songs That Make You Wanna F*ck. A Compendium from our Readers.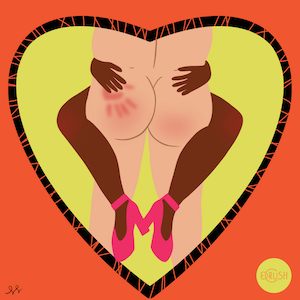 Criminal by Fiona Apple
Submitted by Crush Reader Hailey H.
What about this song musically does it for you?
Striptease lyrics like "I've been a bad, bad girl" and "save me from these evil deeds before I get them done" sung to a hip grinding back beat with suggestive key board and flute notes that can dance me right into the bedroom.

Is there a memory you attach to this song?
Driving in the car thinking about my date later that evening.

Who/what are you thinking of when you listen to this song?

Yummy deliciousness waiting on the other side of dinner and drinks.

Anything else...?    

Whole Lotta Love by Led Zeppelin. But that's another story altogether.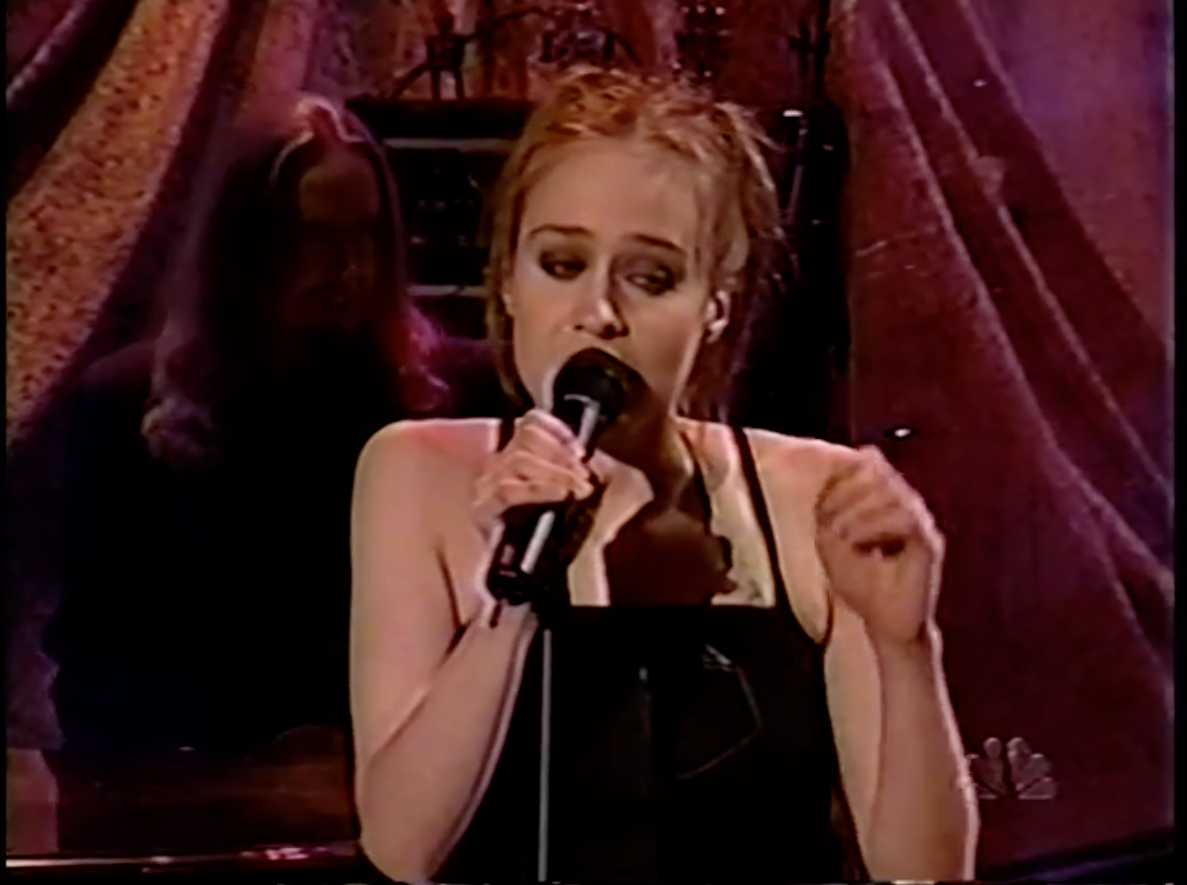 Continue reading here

If you loved Oppenheimer (as I loved Oppenheimer), you must be hungry for more great films about significant historical events and the contributions and burdens of genius. Here are some solid recommendations from @cinephile.club on what to watch next.
The Imitation Game (2014) About the life of Nazi code breaker Alan Turing.

A Beautiful Mind (2001) About the life of the mathematical genius John Forbes Nash Jr.

Radioactive (2020) About the life of physicist-chemist Marie Curie.

Amadeus (1984) About the life of composer Wolfgang Amadeus Mozart.

The Man Who Knew Infinity (2015) About the life of mathematician Srinivasa Ramanujan.

Hidden Figures (2017) About the lives of three NASA mathematicians who contributed to the launch of the first crewed American orbital space flight, Katherine Johnson, Dorothy Vaughan and Mary Jackson.

The Theory Of Everything (2014) About the life of physicist Stephen Hawking.

Chernobyl (2019) About the 1986 accident at the Chernobyl Nuclear Power Plant.

Social Media I Loved This Week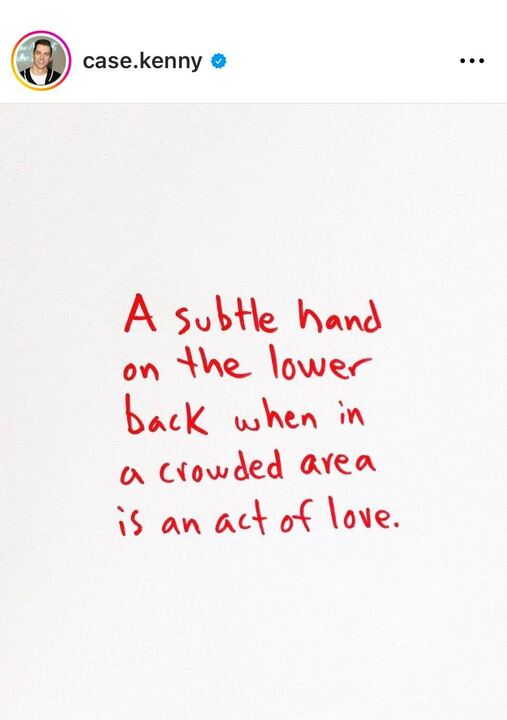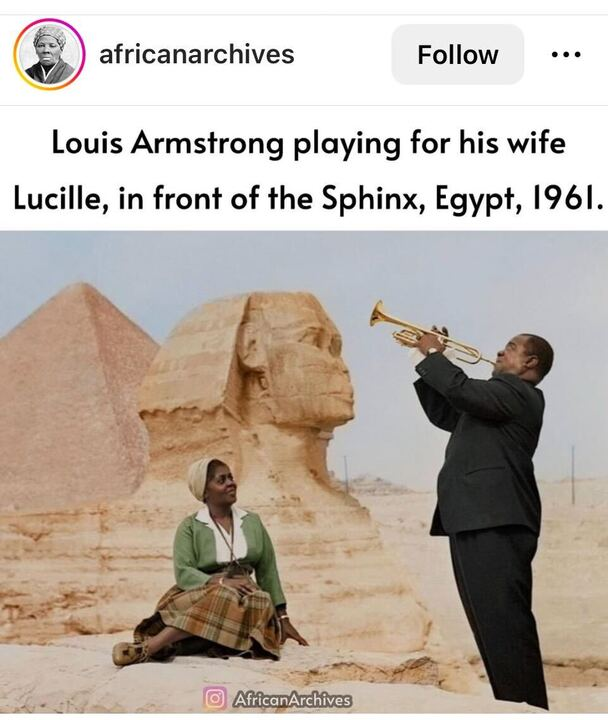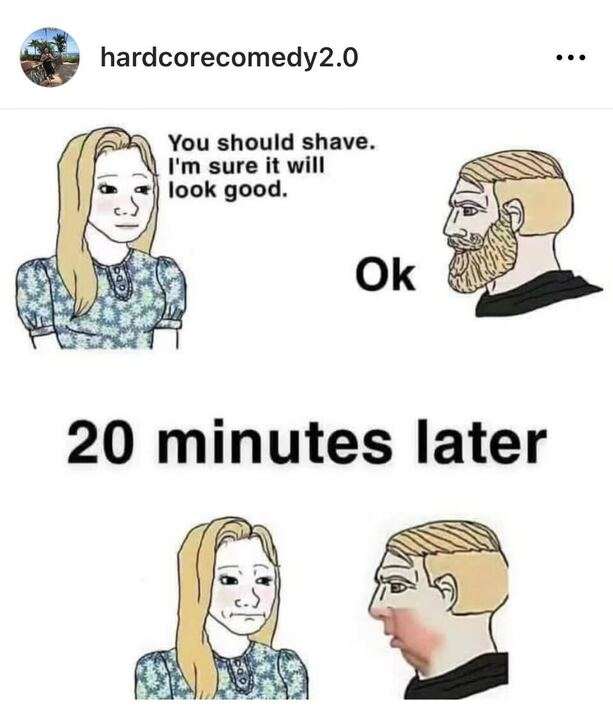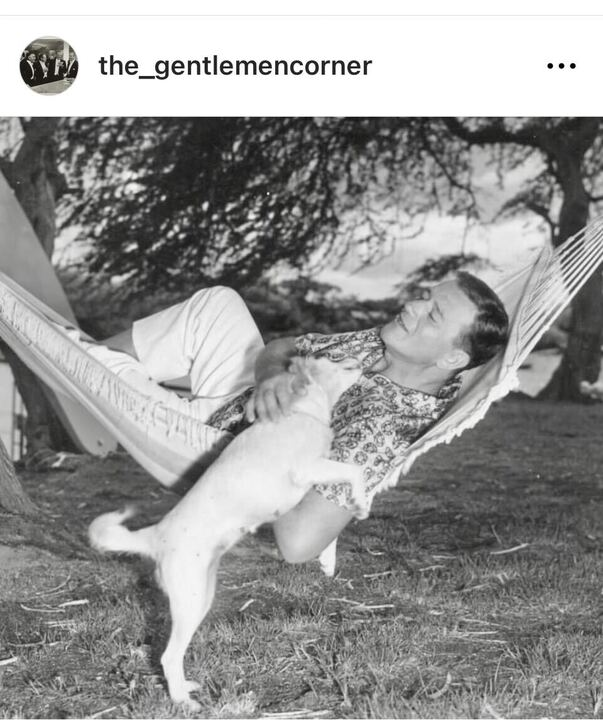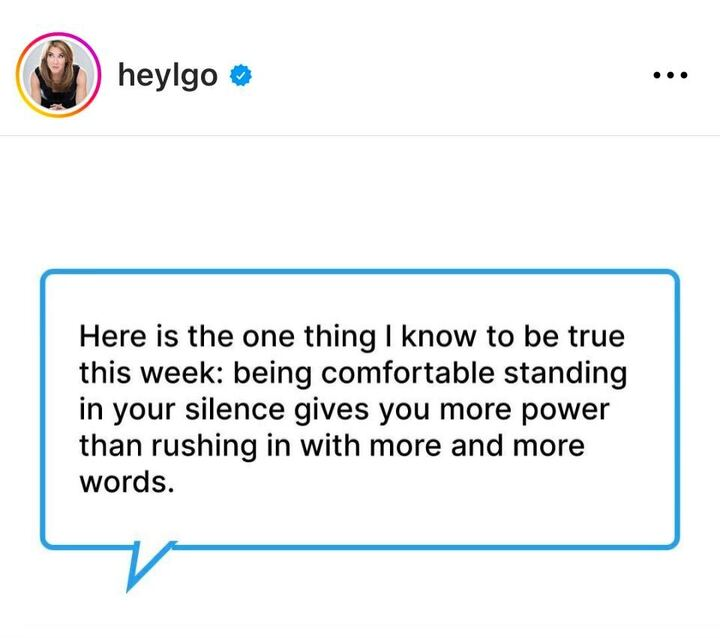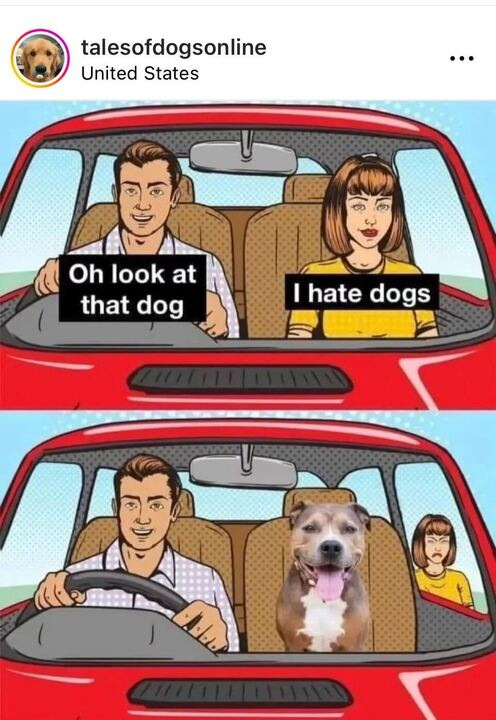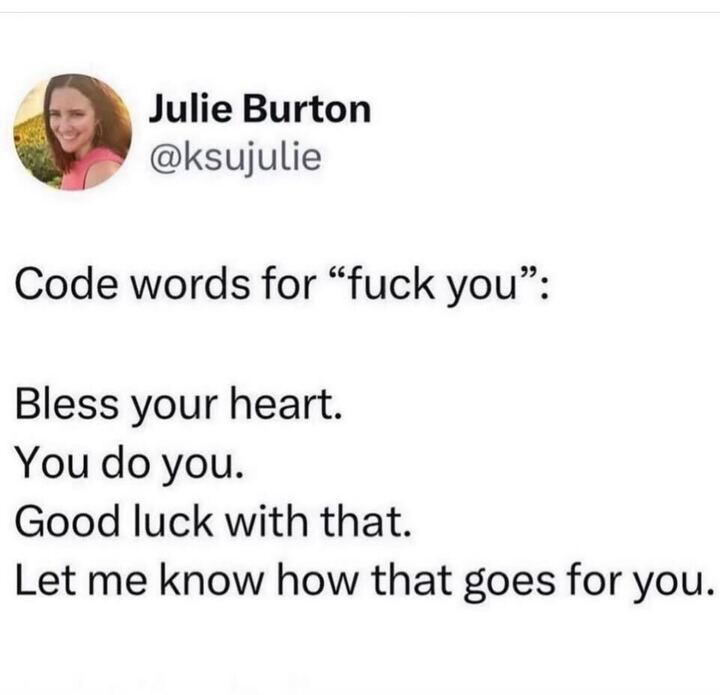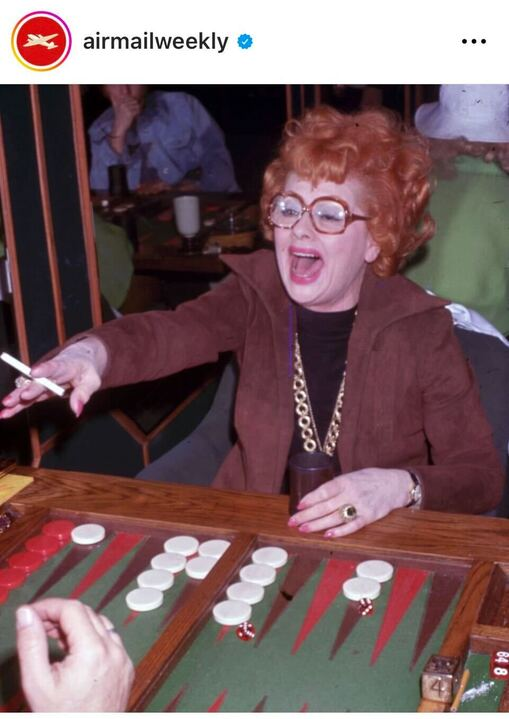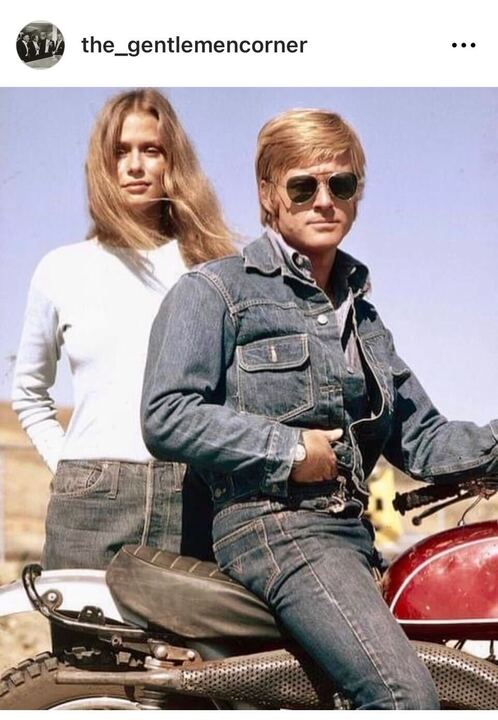 Song Of The Week
Broken Arrow By Robbie Robertson

Hope your week is sunny!

XO,
Dish
Some Past Related Articles You Don't Want To Miss: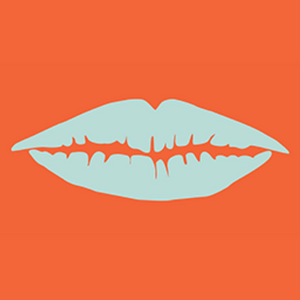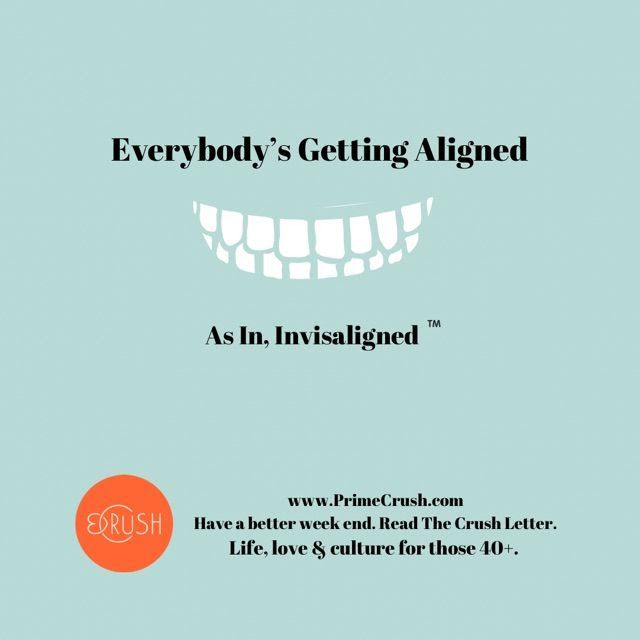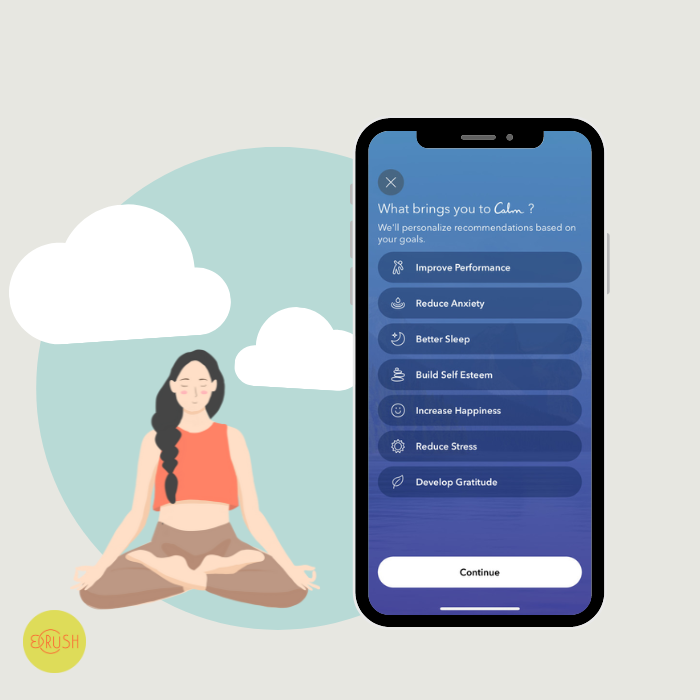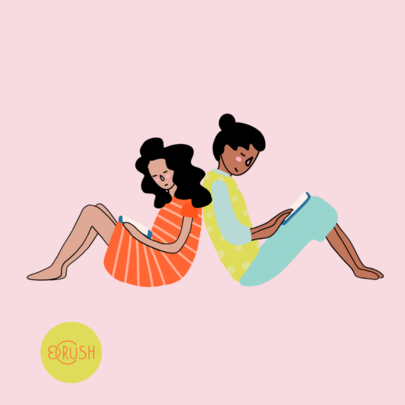 The Crush Letter
The Crush Letter is a weekly newsletter from Dish Stanley curating articles & intelligence on everything love & connection - friendship, romance, self-love, sex. If you'd like to take a look at some of our best stories go to Read Us. Want the Dish?


---