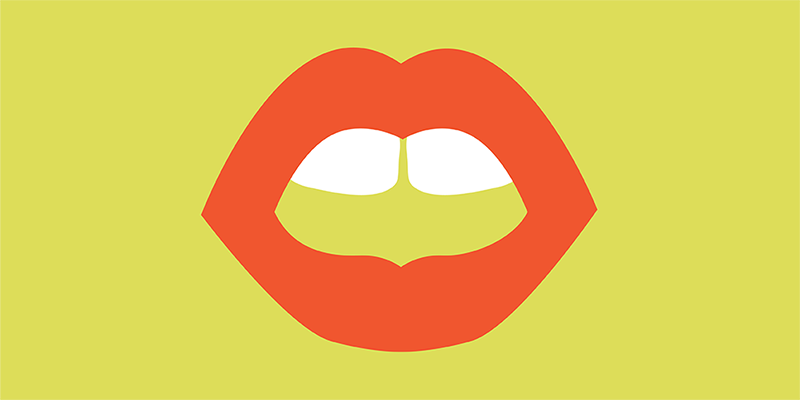 I'm Dish and I write a weekly newsletter about friendship, love and sex in midlife.  Because midlife is so much cooler than they said it would be.  Hell yes, sign me up for the Dish.
Hello Crush,
What a week. Now that the midterms are over hopefully we can all stop holding our collective breath and let out a deep sigh. We're here to enjoy a respite from all that and to remind each other about the cool and fun side of adulting, but sometimes a clearing breath is in order.
This week, at long last, we are sharing a new PrimeCrush Toy Tester Report. You're going to love it. Big thanks to all our Toy Testers - your fellow readers have really been working it hard, Crushes.
---
If you're new here (welcome!), I'm Dish, the Master of Ceremonies. For more about me and why we're here go here.
---
In This Letter.  +The PrimeCrush Toy Tester Report. "Holy shit is this great!" New Report: The Tenga Smart Vibe Cock Ring. Reshare: Foria Awaken Arousal Oil with CBD & more on lube. +Maturity.  5 Pick-up Lines That Nail It for 45+ "I'm in therapy."   +Our Song of the Week Do I wanna go out with a lion's roar, I wanna go south n get me some more
---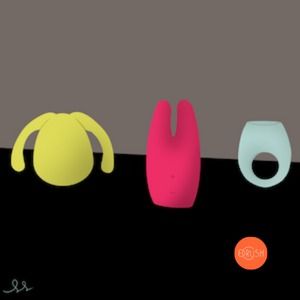 The PrimeCrush Toy Tester Report.
Actual PrimeCrush Readers have agreed to try out and review for the rest of us a range of sex products (toys, lubes, books, vibrators, you name it).
Yeah, our PrimeCrush Toy Tester Project is an ambitious effort, but thankfully some of your fellow Readers have taken on the hard job of being sexual explorers.

The PrimeCrush Toy Tester Reports go out only to subscribers. Note that I earn no affiliate (or any other fees) from these reviews, and all our Toy Testers have confirmed that they are independent reviewers free of conflicts.
Background on the PrimeCrush Toy Tester Project if you are new here: After writing in The Crush Letter No. 31 about the doctor who organized a retreat for five long-married couples from the midwest Field Trip: What Five Midlife Couples Learned on One Powerful Week End Away With A Sex & Relationship Therapist, Crush Readers started asking for recommendations on sex products and toys.  I got notes like this one.
"I really like learning about sex products and experiences because it is out of my comfort zone, but reading about it in The Crush Letter makes me think that maybe it shouldn't be."
So we asked for volunteers in our community, and the long and short of it is that your fellow CRUSH Readers have been testing (and re-testing).  
---
Now Our Latest:
We Tried the Tenga Smart Vibe Cock Ring. And Wow.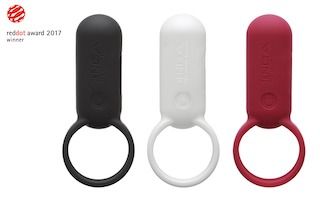 We could not have been more thrilled with the reviews of Tenga Smart Vibe Ring. It is a soft-on-the-outside silicone cock ring that has a vibrating upright clitoral stimulator. It can be used and enjoyed alone, but its "secret sauce" is that it offers for something for a female partner too. He slips it on (it stretches), and then one of you adjusts the vibrations. With five speeds and two vibration patterns, there's plenty to try out. We were especially excited about this cock ring because of the well-designed clitoral vibration–and wow–everyone who tested it was delighted.

You can pick up a vibrating cock ring at the drugstore for less, but trust us, this one is worth the investment. Not only does the Tenga SVR look and feel like a luxury item, but with cheaper, poorly designed drugstore versions, getting the vibrating pulse to line up to the clit can be like searching for a quarter on the floor of your car while zipping through the toll booth. Frustrating, if not impossible. Not so with the Tenga SVR.

On the practical side, it is conveniently USB rechargeable and small enough to pop into the little travel bag they provide, so you can easily transport it in a backpack, purse or pocket.

Here's what the PrimeCrush Toy Testers had to say:
"Would you recommend the Tenga Smart Vibe Ring to other CRUSH Readers?"

5 out of 5 toy testers said "Yes."
Here are some specific comments on the Tenga SVR:

Tell us whether you enjoyed your Tenga Smart Vibe Ring.
This toy is fantastic. Not intimidating or obtrusive to the flow of our sex. I'm always hesitant to wrap my cock in anything that resembles a tourniquet, but the ring is very flexible yet tight enough to hold in place. We used it during sex and it aligned perfectly with her clit while I was inside. She loved it! It's also quite useful for finger play. The different vibrations make it fun to mix it up. Love this toy.
- "CJ"
My (female) partner and I both love this one. Mutual simultaneous awesomeness! Great design really adds to the fun without ever being awkward or getting in a weird place.
- "Harry"
This is a product I can get behind, or um, on top of. My partner and I had fun trying this vibrating cock ring. He preferred not to wear it, which made it easier for me to maneuver to just the right spot. He enjoyed the vibrations, but perhaps I got the better result from this toy. I also like the discreet storage case--perfect for travel.
- "Dixie"
Oh, my!!!! My boyfriend always enjoys a cock ring. I suspect most men do. And this cock ring is the gift that keeps on giving (to me!). It might be my favorite toy. THANK YOU, Dish!
- "Dina"
Holy shit is this great! My partner and I both absolutely loved it. Perfect in every way. This is why we love being Toy Testers! My partner had tried cock rings (and liked them). But a vibrating one? Wow. And I had no experience with a cock ring, but this was not at all intimidating and so easy to try. "Ring my bell, ring my bell …"
- "Kay"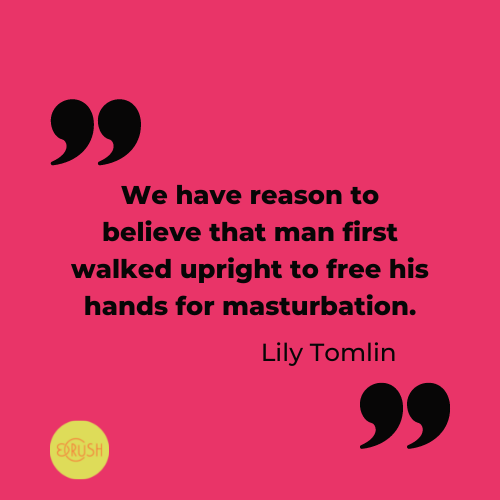 Re-sharing a Previously Tested Product We Loved.
We Tried Foria's Awaken Arousal Oil with CBD. It Went Down Smooth.
In The Crush Letter No. 6, I wrote a short note titled Arousal Gel's, Baby about how I had suddenly seemingly all-at-once been bombarded with ads for women's arousal oils.  It turns out it was a good thing because now I like them. Arousal gels are sexual enhancers that aim to increase a woman's pleasure by intensifying sensitivity and creating a more powerful orgasm. I chose Foria's Awaken Arousal Oil for our Toy Tester Project because it has CBD in it, which increases blood flow, helps relax muscles and ease tension, and decreases anxiety or discomfort. I trust the Foria line of products - they are all organic and contain none of the ingredients (like glycerine) that cause problems (like yeast infections).  Also, as it happens, I've been told it tastes and feels good to your partner.
Pro Tip on amount: if you are trying an arousal gel for the first time, start with a small amount in case you're ultra-sensitive. It may mean that it takes a couple of tries before you get the full feeling and an understanding of your personal right "dosage" but it's worth it. We had one PrimeCrush Toy Tester who reported after her first trial that she didn't get much of a sensation, but when she tried it a second time with a slightly larger dose, she really enjoyed the feeling.  Also, note that the Awaken might take a few minutes to fully rev up (so plan accordingly).
Our Testers included those who used the Awaken alone, as well as with partners and included both women and men.
Did the PrimeCrush Toy Testers like Foria Awaken Arousal Oil with CBD? Here's what they said:
Would you recommend Foria's Awaken Arousal Oil to other PrimeCrush Readers?
5 out of 5 Toy Testers said "Yes."
Here are a couple of our Toy Testers' specific comments:
Foria's Awaken has a subtler taste and smell than the other arousal gels I've tried, and I preferred that, and I also love that it has CBD in it (to relax things). I saw that Foria makes a version with THC in it too, but don't feel I need that level of ooooomph. I think everyone should try it. "Roxy"
I do recommend Awaken to anyone who enjoys CBD products. If one is not a fan of chocolate and mint flavors, then maybe this isn't for you. "Dixie"
Want to Share Anything More About the Experience for You?
I didn't know what to expect as a solo. I was pleasantly surprised with the warm, tingly feeling and the silky, light formulation. It wasn't at all sticky which is a win. The feeling lasted throughout and definitely escalated the moment. I find even the idea of it a bit thrilling. I also appreciate that it's plant-based. I expect I'll use Foria regularly. "Unknown"
I had never used anything with CBD nor arousal oil, and I wasn't sure what to expect. It had a lovely smell. It wasn't too slippery, the way some lubes can be. I applied a generous amount and waited. And waited. Nothing happened. I mentally shrugged, assuming that perhaps I had applied it incorrectly or hadn't given it enough time. I tried it several times after and had the same experience. I had high hopes but didn't experience heightened arousal from this lovely smelling oil. "Susie"
Full disclosure: I have been using this product and others from Foria since 2018. Awaken Arousal Oil and Sex Oil are a regular part of my life. In fact, life before them was much more stale and unfortunate - but that may have quite a bit to do with my current partner as well! To put it simply, Awaken draws the yes, yes, yes out of me (almost) every time. I don't have a negative word to say about it, but I do hope Foria will experiment with more subtle flavors to add to the sublime chocolate mint. "Dixie"
It is subtle and I liked that. It was gentle, not overpowering. I think that maybe because it has CBD in it I thought it might be a more intense sensation. Don't get me wrong, the gentleness is nice. There's definitely something there. It is not an electrifying feeling, but like a gentle "lift". I will keep trying it and maybe up the dosage to see how that feels. "Unkown"
Anything else you want to say?
Even though I was already familiar with this product, it was sexy fun for my partner and me to experience it as Toy Testers. We found a new level of communication as we played with all of the different products we were sent. "Dixie"
A big thank you to all our PrimeCrush Toy Testers. We know it's "hard work" but we count on you!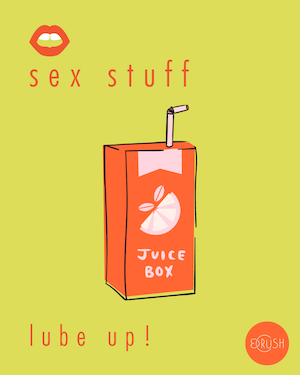 Wetter is Better. Clean Lube Is Good Lube. By Dish Stanley
Lube is a Toy Box favorite for me, but I've learned to make sure to check the ingredients because the same standards for clean products that have infused other parts of the health & wellness industries haven't gone as deep into the intimacy products market.

Which lube is the best lube for you is a highly subjective area, yet there are a couple of universal things about lube that everyone should consider.
Wetter Is Better (or Why Lube Is Liquid Magic).  Lube is like a liquefied Silk Sonic song as far as I'm concerned. It turns me on. It makes everything feel smoother, more intense and like we're leaning into something exciting.  One of my best friends is adamant about only one thing when it comes to sex.  (She's a fluid sort.) It's better, and she has more orgasms, with lube than without it. Why? It's silky and soothing, it's fun, it can become part of a foreplay ritual (eg, a hand job that glides smoothly while applying the desired pressure), it can allow you to have sex longer (if you want!), and if you use it every single time it eliminates not only dryness but also (even more importantly) anxiety about potential dryness. (Because even if you are naturally well-lubricated, some day-to-day variation is inevitable.)

Consider this: I have another girlfriend who had never tried it because, she said, she didn't need it. But she's a game person and with some urging from me and another girlfriend (in a Sex And The City moment over brunch), gave it a shot. What'd she say?
"I'm wet enough that I didn't think I *had* to have it. But the sex was wetter. Wetter is always better when it comes to sex. We'll definitely keep using it."

What's In the Lube Matters. I have some friends who aren't particular about what lube they use - whether it is silicone-based, water-based or oil-based (though you don't want to use most oil-based lubes with most toys because it degrades latex). They don't notice or care about feel, consistency, smell, packaging.

I have become more particular.  That's because (and I hate to be alarming) the more I learned about lubes, the more I realized that the "clean" movement that has spread through much of health and wellness-focused products has not extended as deeply into to sex products. There is toxic shit in a lot of lubes.  I try to avoid additives and chemicals in my food and other body/cleaning products, and I sure as hell don't want them up my vagina. A lot of lubes have ingredients, like various forms of sugar, that whether or not you are limiting them in your diet, you sure as hell should eliminate from your lube.

I started taking the ingredients in lube seriously a couple years ago after trying a major brand's "Organix" lube in a pinch and ending up with a yeast infection two days later. My doctor pointed out that many lubes contain forms of sugar, like glycerin. Sugars are a food source for microbes, particularly yeast. I checked the label on that lube and sure enough, it had "Xanthan Gum" in it, which I looked up and sure enough, it's essentially sugar. So the lube was "all natural" but not healthy. That's not sweet.
Now I use a few highly trusted brands (more on them when we publish our Toy Tester reports), check all ingredients, or go without my beloved lube.

What do I like in a lube? I like brands that use products that are formulated to be consistent with a woman's natural pH. I like aloe (it's soothing), and prefer water-based. I like to see "organic ingredients," "unflavored" and "unscented" in the description, also "safe for toys and condoms".

What ingredients do I avoid? Anything on this list: DEA, gluten, glycerin, glycol, parabens, propylene, sorbitol, hormones and sulfates. To learn more about lube ingredients, here is an article from SELF magazine with more detailed information. I can't do a better job on it myself: 6 Lube Ingredients You Might Not Want to Put In Your Vagina.

So, lube up! But for you and your partner's sake, check the label first.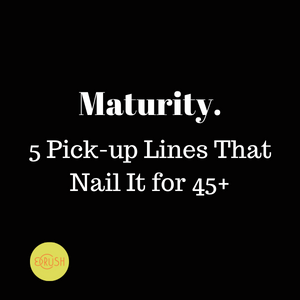 Maturity.  5 Pick-up Lines That Nail It for 45+

"You've got great style."

"I'm in therapy."

"I am not in frequent touch with my Ex … but when we have to talk regarding the kids things are short, productive, and friendly."

"I love to cook."

"You can leave your hat on." (Or any reference to a classic song that is at once iykyk, flirtatious and funny … but not cringe extreme pick-uppy.)

Song of the Week
She Bop by Cyndi Lauper
If you want the job done right, sometimes you just have to do it yourself. Cyndi Lauper's celebration of masturbation caused some controversy, but the lyrics were vague enough to convince more clueless listeners that the song was about dancing.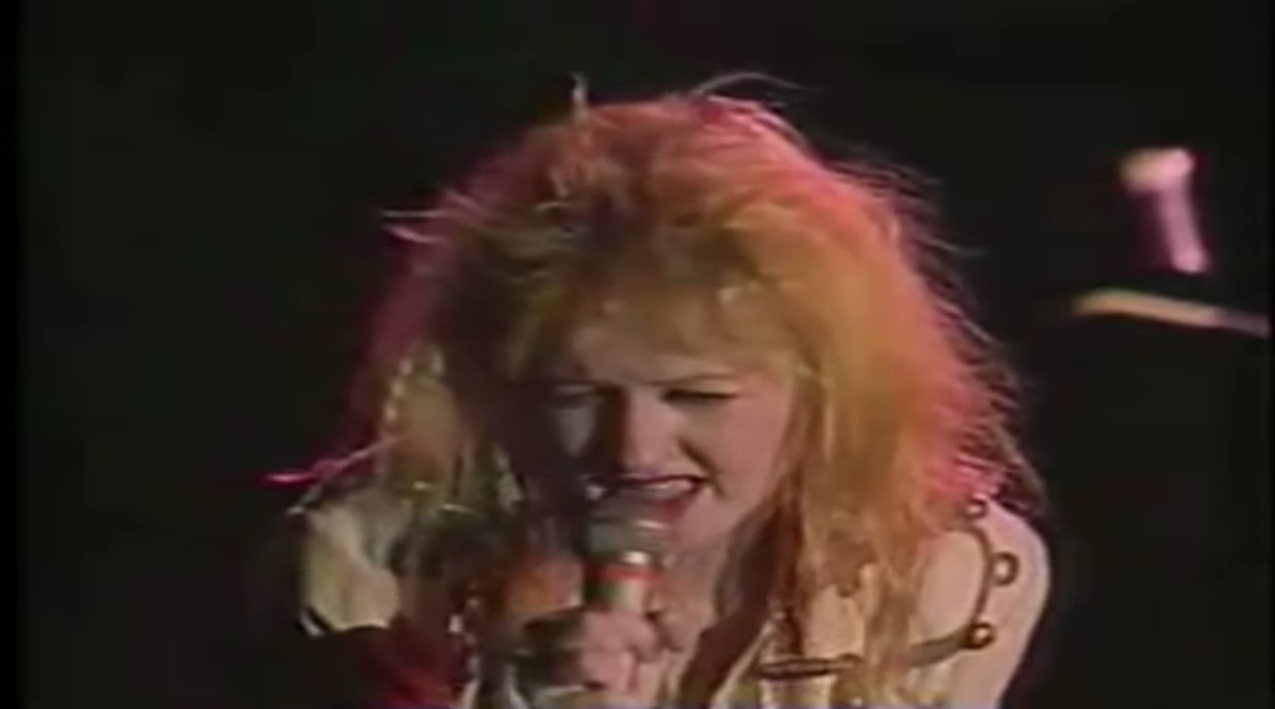 Let's get it on.

XO,
Dish
You Won't Want to Miss A Thing. Here Are Links to Some Favorites.
+Zits A Poppin'! What's A Guy To Do? By Lauren D. Weinstein Hey Guys! Our in-house expert has some advice for putting your best face forward.
+TOPIX: "My Long-Term Boyfriend and I Don't Want to Get Married!" Midlife has always been that point when we begin to realize that life is getting short. Too short to worry about what other people think. A turning point where people begin to craft the kind of friendships and romantic relationships that actually work for them, inside the lines (or out). TOPIX is our way of getting opinionated, courageous conversations started on what living and loving really looks like in midlife now.
+Three Things I'm Crushing On. In this new series, readers like you share recommendations for the things they love the most, right at this moment.
+Hot Thots. By Dish Stanley A periodic column where Dish lets off steam.
---