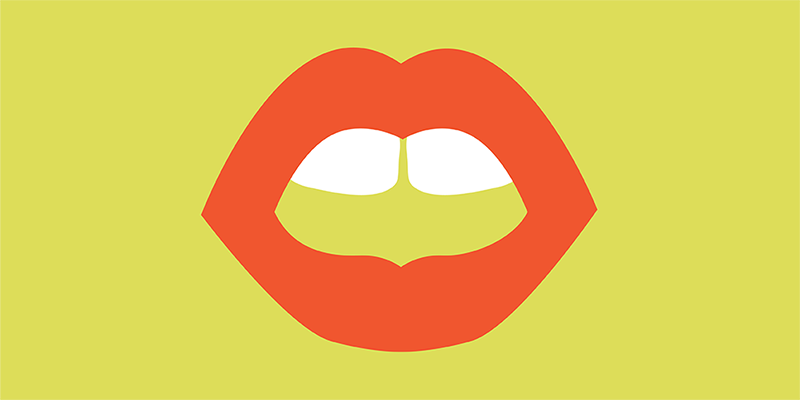 I'm Dish and I write a weekly newsletter about friendship, love and sex in midlife.  Because midlife is so much hotter than they said it would be.  Hell yes, sign me up for the Dish.
Hello Crush,
This Letter is dedicated to the families we make. It has been in the works for a while, even before I started watching Dead to Me, which I only began after reading about the making of its recently released Season 3. But boy-oh-boy the show is a tribute to the idea that we make a family through commitment, caring, love and (of course) tolerance.
One thing I always say – as you, dear CRUSH Readers know – is that friendships are under-celebrated. There is more on Dead to Me in our stories below, and also pieces that will challenge any notions you may have on how to define family, and whether you even should.
---
If you're new here (welcome!), I'm Dish, the Master of Ceremonies. For more about me and why we're here go here.
---
In This Letter.  +La Mia Famiglia. By Lisa Ellex When I cried or was feeling sad, he swiftly offered comfort.   +Love/Sex/Moon Magick: We Are Family! By Lynn Eaton Over many decades, my definition of what family means has changed significantly.   +I Am My Own Family. By Evangeline Villa To this day, one of the happiest days I can recall from my 30s is when that relationship ended, and I chose to spend Thanksgiving alone.   +What 'Dead to Me' Taught Me About Family. By Daisy Foster We also see her incredible tenacity, sense of humor, and resilience.   +Our Song of the Week Could it be me?
---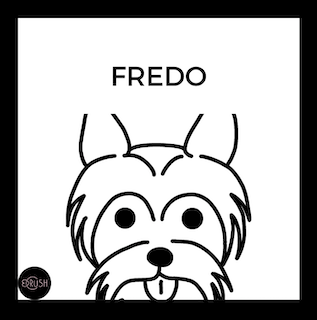 La Mia Famiglia.  By Lisa Ellex
Are dogs some of our most loyal family members? For some of us—yes.
On the first day we met, he tried to get in my bed. I firmly refused and, the gentleman that he was, he didn't ask again. He quietly spent the night, didn't wake me in the morning, and was, indeed, the sweetest boy I ever took home.

Unlike some of my estranged family members, he appreciated my social consciousness and never spoke ill of me behind my back or skipped my mother's funeral. And unlike some long-lost lovers, he never exhibited disapproval if I cut my hair too short, and was never irked if I was in need of extra attention. When I cried or was feeling sad, he swiftly offered comfort.

Though it was impossible to walk through the neighborhood with him without someone commenting on his "handsome" looks or "sweet" disposition, he had no friends. This, no doubt, was the result of his uncontrollable barking upon seeing another dog. In fact, when a dog and their human saw us coming, they would cross to the other side of the street. He was barely a year old when he was rescued in traffic on Interstate 80 on a rainy June night, and I know nothing more about him other than being certain of the bottomless well of the love and dedication he had for me.
Continue reading here.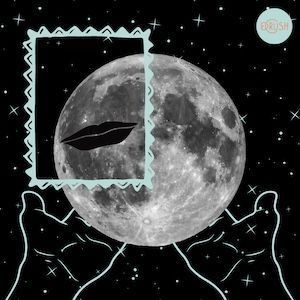 Love/Sex/Moon Magick: We Are Family!  By Lynn Eaton
Our resident witch contemplates creating a family wherever you are.
Growing up in rural Nova Scotia in the '60s and '70s, I thought that I knew what family meant. Parents, siblings, grandparents, aunties and uncles, cousins. We moved around a LOT in those days. By the time I was thirteen, we had moved eight times, my eighth year in school and my eighth school. All I had to count on was my family.

As an adult, I continued to move regularly. Across the country. Into the United States. Back to Nova Scotia, across Canada again to Calgary, and finally to rural Saskatchewan where my gypsy feet finally grew some roots.

Over many decades my definition of what family means has changed significantly. Sure, the bloodlines are still there and social media helps me keep in touch with them over the miles. But family can be defined in so many other ways, too.
Continue reading here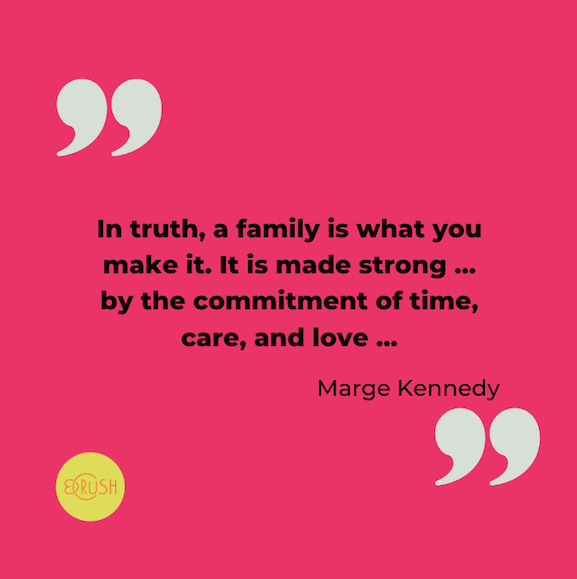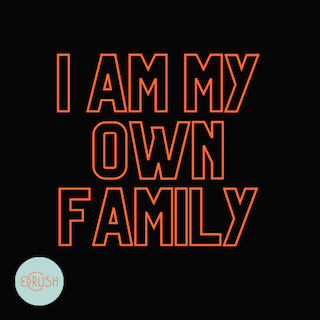 I Am My Own Family.  By Evangeline Villa
In a world where being alone is shunned upon—what if I'm truly all I ever needed?
I am happily partnered. We have a dog and a nice house and, even though we don't have children, we consider ourselves family. My parents are still living, and they reside in the house I grew up in, hundreds of miles from where I live now.

Growing up, a lot of internal analysis went into defining my personality. I was popular and social in school, but loved my own space, and craved my alone time. No matter what it was—going to the movies, shopping, grabbing a bite to eat—I preferred to do it alone. My mother didn't like this and would often chide me for doing things by myself, still holding onto the belief that if you didn't have a real "date" with a boy on the weekend, then there was something wrong with you.

Looking back, I see how this kind of programming caused constant distress throughout my 20s and 30s. I held onto boyfriends that were flat-out wrong for me, and several complained that I was too "independent" for them. In one case, my boyfriend was pressuring me to move in with him, and as I sat down on the floor of my NYC studio apartment with a close friend packing, she remarked, gently, on how she thought it was a bad idea. (It was.) "Every time you're alone in this place, you're always so happy," she told me, cautiously. "Do you know how much you love being alone?" I brushed it off at the time. For some reason, it was difficult to hear.

To this day, one of the happiest days I can recall from my 30s is when that relationship ended, and I chose to spend Thanksgiving alone. I spent the day roaming empty city streets looking in shop windows filled with beautiful things. I bought two hotdogs from a local vendor and, for me, they were better than the most succulent turkey with gravy. It was a perfect day.
Continue reading here.

Social Media I Loved This Week (A Quickie).
Not sleeping much these days? Me too. Here's why. From PrimeCrush Reader @StevenKaneBoston by way of @newyorkercartoons.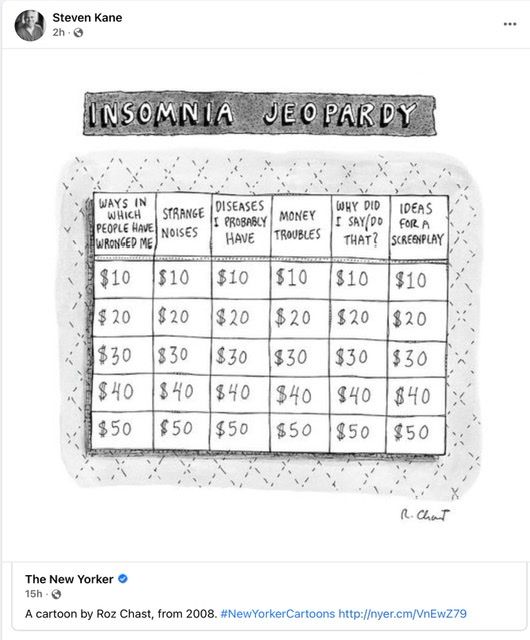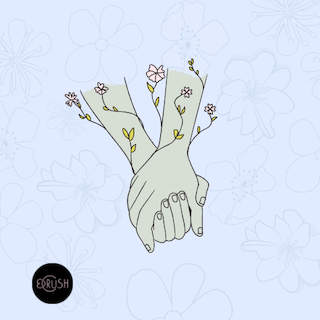 What 'Dead to Me' Taught Me About Family.  By Daisy Foster
The recent premiere of the series finale made me think—and feel—a lot about how friends become a part of our hearts.
Jen Harding's husband has been hit by a car and no one knows who did it. As the 2019 debut season starts, we learn that salty, stubborn Jen (Christina Applegate) is attending a grief group. There she meets sun-shiny Judy Hale (Linda Cardellini) who seems to be determined to form a bond with Jen. It comes out that Judy was driving the car that killed Jen's husband, while her fiancé Steve (James Marsden) discouraged them from stopping to help. Steve, who's a pretty horrible guy, is eventually killed by Jen.

The second season continues the illicit—and so funny—hi jinx while you can't help but hope they get away with murder.

At the beginning of Season 3, we quickly learn that Judy (Cardellini) has terminal cervical cancer, and much of the season revolves astutely and profoundly around how to grapple with the impending death of a friend—even when the friend herself has accepted her terminal illness. All this while evading the police and FBI—and then some—keeping the comedy intact while yanking at our heartstrings.

The Season 3 premiere coincides with Applegate's unveiling of her star on the Hollywood Walk of Fame—as well as her diagnosis with Multiple Sclerosis. Clips of her powerful, emotional speech spread through social media as we all cheered for her and cried along. Walking with a cane, her struggle was in full view. We also see her incredible tenacity, sense of humor, and resilience. In attendance at the ceremony was Linda Cardellini, as well as members of the Married… with Children cast, including Peggy Bundy actor Katey Sagal, a Dead to Me series regular.
Continue reading here

Song of the Week
Over & Over By Fleetwood Mac
Christine McVie wrote Over & Over for Fleetwood Mac's 1979 Tusk album. It captures that feeling of longing (and doubt) I've felt when I wanted somebody I couldn't have or who didn't want me back. "Could you ever need me / and would you know how / don't waste our time / tell me now." It's not the most obvious song of McVie's to share in this moment when she has written such big-hit bangers, but everybody else will be writing about those. I happened on Over & Over years after its release while I was in college at a moment when the sentiment hit me hard. (But I do wonder. Did any sentiment in college not hit hard?) The line "Could it be me?" is so simply put and entirely captures that feeling of hope we've all had in the face of another's ambivalence. It's a mood. I've recognized it again in midlife dating and it's nice to not feel alone in it. Thanks Christine.
Below is a wonderful article from 2014 by Ann Friedman, written as McVie was coming "out of retirement" after 17 years to re-join Fleetwood Mac on tour. "If Nicks is the band's witchy goddess, McVie is its warrior queen, strong and steady," writes Friedman. It includes these choice passages:
"Though the band has had a rotating cast throughout its history, the five who will tour ... [McVie, Nicks, Fleetwood, Buckingham and John McVie] ... are what Christine McVie calls "the Rumours Five," a group so tight-knit they describe themselves as family, albeit an incestuous one: McVie was married to bassist John McVie for eight years and had an affair with the band's lighting director – who later had an affair with Nicks, who was Buckingham's ex-girlfriend and who also had an affair with Fleetwood ... All of this is ancient history, but the champagne-drenched drama did inspire Fleetwood Mac to create its most haunting harmonies and driving guitar anthems."
There are other nuggets, too, like sharing insight on a moment when she was stuck on a lyric while writing with Buckingham. "Just write about sex," he said. Hmmm, that's advice I think I'll take. :-) And here's a link to Ann Friedman's spotify playlist of McVie hits if you are looking to soak some McVie up as an act of gratitude for her "warrior queen" vibes and plain good bangin' songwriting.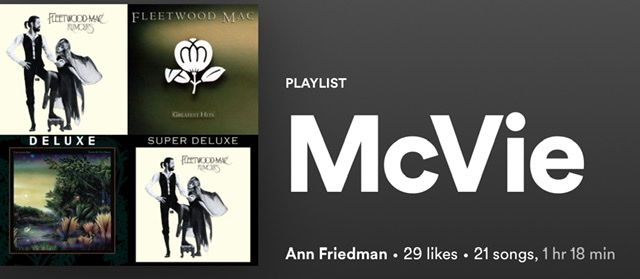 Listen to the playlist here.


XO,
Dish
You Won't Want to Miss A Thing. Here Are Links to Some Favorites.
+ The Friendship Files. By A.K.A. Darla In this month's installment—"SHIMRIT: A May-December Friendship"—our series' author shares a personal story of her own.
+ What My Smart Friends Are Trying & Doing Right Now. By Dish Stanley
---