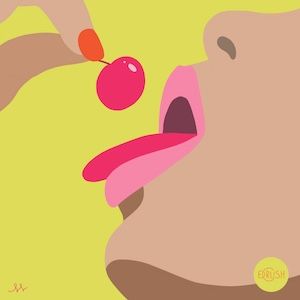 In the second story in her Willin'** series, Ida Clare shares her story of how feng shui and an unshakeable sense of humor got her through a really ugly divorce.
I got divorced a long time ago. And it was messsssssssy. I got married way too young (I am from the rural South, it's what you do). He was/is a narcissistic, alcoholic, cheating, domestic abuser…aaaaaand his family was/is a very prominent political family in a southern, very red, state…so court (along with property, cars, and my son) was bought and paid for. For any of you that have survived a narcissistic, alcoholic, cheating, domestic abuser, you know that they drive you literally (I'm using this word correctly) crazy…you are looney tunes in the throes of it all.
Disclaimer 1: Though this is a VERY serious issue, you have to have a sense of humor about it, not only after the fact, but right in the midst of it. Humor is my blanket and my weapon. Hear me out. Disclaimer 2: For those that are currently in this situation, GET OUT! GET HELP! I love you. It gets so much better.
On with the story…
Because I was pretty looney (still am some might say), I looked for anything that would get me through the day. I am pretty inherently woo-woo (Reiki master, I read cards, I play with plants), so I feng shui-ed our house. It motivated me to clean and organize, as well as provided much needed distraction. And if you know about feng shui, you know that besides arranging, there are other practices that might help with specific areas of life. One of these is tying red ribbons on all pipes, anything that carries water out of your home. It is supposed to keep the good energy from draining away.
Because he was so controlling, his plan was to transfer all our joint property to his name, put me in an apartment of his choosing, I would take care of our son, and he might throw in a little money from time to time. Uh huh…no—all except for the having our son. A little more backstory: he couldn't keep a job, or money, and was an absent father. I did everything.
After a round of marriage counseling, he came home one afternoon and announced that we were going to a mediator. Now, ordinarily, I think mediators are the best choice, BUT not if you are married to someone like him.
First, she asked why he wanted a divorce. He told her the story of my life. He never really answered the question. And then…he said, "And besides, she's a witch." The mediator's eyebrows went up even further. He said, "She is doing weird things! She went around and fing shooey-d the whole place!" The mediator said, "I beg your pardon." He said, "Fing Shooey. You know where you do spells on stuff? She moved all the furniture without asking my permission [I couldn't leave shoes out without his permission] and she tied these red ribbons on all the pipes! She's a witch!" At the "red ribbon" phrase, her eyebrows travelled up over her scalp and met at the nape of her neck. She choked a little and had to compose herself. It all just went to hell from there. When he proclaimed quite loudly that "she will do what I say she will do, by God!" both the mediator and I gave up. I stood up, thanked her for her time, and left.
On the way down the elevator, through the halls, and out the front door, my anxiety skyrocketed. I was mostly worried about our son. I knew he would go after him for spite. I felt like the world was against me. I'm not a fainter. As a matter of fact, I viscerally hate fainting women in scary movies. You know the ones who trip and fall as the monster chases them, then the hero comes and saves them? Yeah. I'm probably just envious. I felt like I was going to collapse. As I rushed out the front door of her building, I turned the corner and froze…ready? There was a red ribbon tied around the downspout. I ran around to each corner of her building and there were red ribbons on every downspout. SHE HAD FENG SHUI-ED HER ENTIRE BUILDING! I sat down on the curb and laughed and cried hysterically at the same time. Then I went to my car, got my camera, and took a picture.
Sometimes when all seems lost, the universe comes through for a girl. I framed that picture and it hangs in my office to remind me that I will never be the girl that falls down when the monster chases her. Moreover, I don't want to be that girl. I am the girl with the knife in her teeth fighting for herself and others who are being threatened by narcissistic, alcoholic, cheating, domestic abusers. GET OUT! GET HELP! I love you. It gets so much better.
** Inspired by one of Little Feat's greatest songs:  "Well I've been kicked by the wind, robbed by the sleet / Had my head stoved in, but I'm still on my feet / And I'm still, willin'". (Willin' Little Feat)
Take me to The Crush Letter No 38

And you won't want to miss the first piece in Ida Clare's series from The Crush Letter No 20.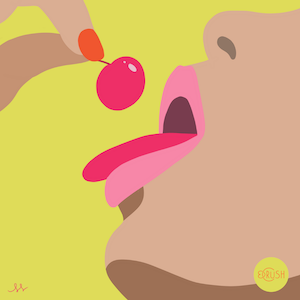 The Crush Letter
The Crush Letter is a weekly newsletter curated by Dish Stanley on everything love & connection - friendship, romance, self-love, sex. If you'd like to take a look at some of our best stories go to Read Us. Want the Dish?


---