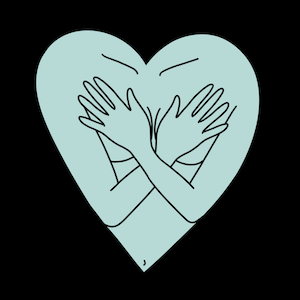 You're Wearing A Turtleneck, Again? By Dish Stanley
A personal essay on her tight-laced affair with corsets and how she is learning to love being both sexy and smart in midlife.
I love breasts, hard
Full breasts, guarded
By a button.
[excerpt] "Breasts, Charles Simic
Charles Simic writes poetry like Miles Davis composed cool jazz.  Sensual top notes beckoning you into a deeply cerebral core. The poem "Breasts" is brilliant because its earthy sensuality obscures the spare elegance and sly imagery that is the stamp of a master.  Buttons, after all, are really more of a temptation than a guard.  Especially when covering hard, full breasts.
While the line between the cerebral and sensual, and its penetrability, is a timeless tease (the "sexy librarian" is a perenially popular Halloween costume for a reason) I got there this week through a decidedly pedestrian route, Twitter.
Specifically, the feed of some millennial female Founder.  One had gotten some cautionary comments on her social media feed in response to shots she had posted of her very in shape ass in a thong bikini on her personal instagram feed. On twitter she wrote "I love my body. I love myself. Yet struggle with the "line" of what to show on SM [social media] ... I know I'm not alone ... We are constantly held to double standards 'be smart and sexy but not too sexy or they won't think you are smart' ..."
I felt that struggle acutely.  It brought me back to 1983, when I met Simic, a Pulitzer Prize winnter, and the author of "Breasts" (excerpted above).
That year I was a senior at the University of New Hampshire, where as a Professor Emeritus he is held in the high esteem that a good institution ought to hold a great intellect.  A Serbian immigrant whose family lived through the bombing of Belgrade, his poems touch on themes of connection, displacement, the banality of our inhumanity.  I had gotten to one of his well-attended campus readings early enough to nab a front row seat, but was then so awestruck it turned out I could barely look up at him.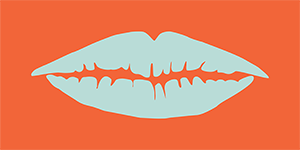 Or it was something else I felt? The night before, reading his collection "Selected Poems 1963-1983" I had come across his poem "Breasts." Up to that moment I knew Simic as the brilliant "literary minimalist" of "terse, imagistic" poems called "intricate Chinese puzzles."  And then there was "Breasts."  Instead of the intellect, I encountered a man.  A very human man.  A man who, not unlike many other ordinary men, loved tits.  And said so. (Exquisitely.)
I remember thinking a lot of exciting, stirring things (for sure) but one that cut through those was:  "He's allowed?"  Allowed to be taken seriously as an intellectual, and also allowed to be so frankly erotic?  Clearly, the answer was yes.
It is the same reaction I initially had to the personal posts I've seen from a number of female tech founders: "anyone know where I can get a long line bra strapless bra for a large chest?".  Are they "allowed" to authentically show hot, and be taken seriously too?
I am embarrassed to say that my immediate reaction was "No, they can't."  A whole slew of patronizing horribles lined up in my mind: they won't be respected, they won't get funding, they'll get the wrong kind of attention ...
Thankfully, I thought again.  (In no small part because I had just finished Adam Grant's new book, Think Again. Recommended.)
After reconsidering, I realized I was still dealing with my own painful back story as an ambitious young professional woman.  Less than a decade after sitting in that lecture hall while Simic recited his poem "Breasts," I was working at a conservative "white shoe" New York law firm.  But as a result of someone else's extramarital office affair and mistaken identity, I had been suddenly let go.  By the time the powers that be figured out that it hadn't been me vamping around in the back of a theater with my Department Head, I had already missed a student loan payment.  The firm acknowledged that I was a victim in the scandal, but the top Human Resources guy still told me that they were not going to rehire me.  Why?  Because of "how you look in a dress.  It's just," he said with a wave of his right hand "inviting trouble".  (Bear in mind, we were *required* to wear dresses and I got mine exclusivley at Brooks Brothers.)
Long after I got back on course professionally I remained frightened of being overly feminine (or God forbid, sexy).  In what became my favorite coping mechanism I discovered the extravagance of intricately designed, ornate corsets.  Their punitive, tightly laced feeling perfectly expressed the restrictive world I worked in, and at the same time reminded me of my feminine curves.  To the eyes of my coworkers, I was more straight-laced than tightly laced.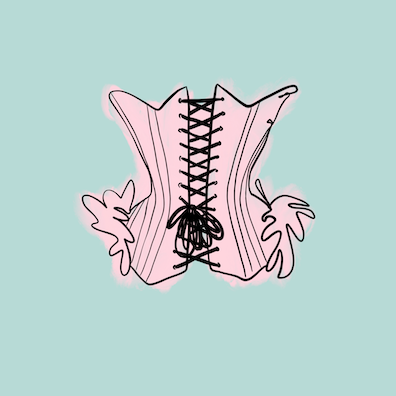 This erotic conflict lasted for years.  A decade later, a friend gently teased "You're wearing a turtleneck?  Again?"
But that is my story - and largely of my generation of women, who were beginning to cut a slender path in traditional men's environments - but not of today's female Founders.  The question of whether women can be both sexy and smart is being answered on their social media feeds.  When I asked my friend Veronica Armstrong, the Founder of Isle de Nature, she said "I don't have the energy to care about anyone who judges me on metrics other than my accomplishments.  There's just too much to get done."  This generation of leaders is done with the unhealthy, false dichotomy of "sexy or smart" and the stingy, corseted lives that choice offers them. They have launched companies in order to do business on their own terms.   Zoe Barry, the Founder/CEO of Zingeroo, posted this on her instagram feed, "You want me to fly, but maybe in beige and at night so no one can see me? . . . Sit quietly in a plain, dark suit? . . .I no longer want to hear what I'm supposed to be like, act like, talk like. . . I will not be put in a box where you think I should live. . ."
Thank god for them.  They are as sexy as they want to be.  In what is the most powerfully ironic signal of that as far as I am concerned, I recently noted on instagram that the the Founder of a line of Japanese whiskeys was wearing a corset.  On the outside of her crisp, white collared shirt.  
Charles Simic's "Breasts" is from his Selected Poems 1963-1983 (George Braziller, Inc. 1985).  You can read it in full (and some of his other poems here (scroll down).
+J. Matos Rodriguez (2005) Unmothered Americas: Poetry and Universality (On Charles Simic, Alejandra Pizarnik, and Giannina Braschi). Columbia University Academic Commons.
The Crush Letter
The Crush Letter is a weekly newsletter from the Dish curating intelligence & stories on all things love & connection - friendship, romance, self-love, sex. Show us some love by slapping our fanny, or (ummm) subscription button, right down there.



---