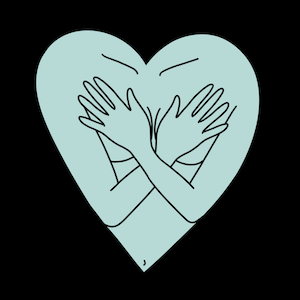 You're Wearing A Turtleneck, Again? Dish Stanley's personal essay on her tight-laced affair with corsets and how she is learning to love being both sexy and smart in midlife.

"I love breasts, hard
Full breasts, guarded
By a button."
[excerpt] "Breasts," Charles Simic
Charles Simic writes poetry like Miles Davis composed cool jazz.  Sensual top notes beckoning you into a deeply cerebral core. The poem "Breasts" is brilliant because its earthy sensuality obscures the spare elegance and sly imagery that is the stamp of a master.  Buttons, after all, are really more of a temptation than a guard.  Especially when covering hard, full breasts.
While the penetrability of the boundary between the cerebral and sensual is a timeless and universal subject (who doesn't have a friend who has dressed as a "sexy librarian" for Halloween?), I got there this week through a decidedly pedestrian route. Twitter, the road much traveled.
Specifically, the feed of millennial tech entrepreneur Amanda Goetz, Founder/CEO of the online cbd startup House of Wise.  She published a twitter thread after receiving some cautionary comments in response to shots she had posted of herself (and her very in shape ass) in a thong bikini on her personal instagram feed. On twitter she wrote "I love my body. I love myself. Yet struggle with the "line" of what to show on SM [social media]. . . I know I'm not alone. I talk about this often with other women . . . We are constantly held to double standards 'be smart and sexy but not too sexy or they won't think you are smart' . . ."
I felt Goetz's struggle acutely.  It brought me back to 1983, when I met Simic, the author of "Breasts" (excerpted above).  He is a Pulitzer Prize and PEN Translation winner, a MacArthur grant recipient and a past Poet Laureate of the United States.  His spare poems are often described by critics as "tightly constructed Chinese puzzle boxes."
The year I met Simic I was a senior at the University of New Hampshire, where as a Professor Emeritus he is held in the great esteem that a good institution ought to hold a very great intellect.  A Serbian immigrant whose family lived through the bombing of Belgrade, his poems touch on themes of connection, displacement, the banality of our inhumanity.  I had gotten to one of his well-attended campus readings early enough to nab a front row seat, but was then so awestruck it turned out I could barely look up at him.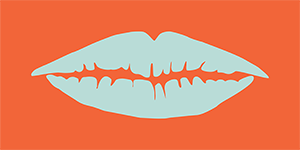 Or it was something else I felt, but what exactly I wasn't sure. The night before, reading his collection "Selected Poems 1963-1983" I had come across his poem "Breasts" for the first time.  Up to that moment I knew Simic as the brilliant "literary minimalist" of "terse, imagistic" poems+ whose recognition (and ascendancy) began in the 70's.  And then there was "Breasts."  Instead of the intellect, I encountered a man.  A very human man.  A man who, not unlike many other ordinary men, loved tits.  And said so. (Exquisitely, in his case, I might add.)
I was shook, as they say.  I remember thinking a lot of confusing things, but one thing cut through.  "He's allowed?"  Allowed to be taken seriously as an intellectual, and also allowed to be so frankly erotic?  Clearly, the answer was yes.  He was allowed.
And it is the very same reaction I initially had to Amanda's posts, and to the personal posts of other female tech founders - like Veronica Armstrong, Founder/CEO of Isle de Nature, Yelitsa Jean-Charles, and Zoe Barry Founder/CEO of Zingeroo - all of whom, like Amanda Goetz of House of Wise, I follow on social media, know, admire and root for.  They have each shared pictures or posts ("anyone know where I can get a long line bra strapless bra for a large chest?") that have made me pause and ask myself, are they "allowed"?  To be clear, they are posting on personal (but publicly available) social media accounts, so this is not about how they show up on their company's SM feed, in the office or in the boardroom.  Allowed to authentically show hot, and be taken seriously too?
I am embarrassed to say that initially I thought no.  No, they can't.  A whole slew of patronizing horribles lined up in my mind: they won't be respected, they won't get funding, they'll get the wrong kind of attention, they'll get blamed for doing something wrong by somebody somewhere.
Thankfully, I thought again.  (In no small part because I had just finished Adam Grant's new book, Think Again. Recommended.)
After reconsidering, I realized I was still dealing with my own painful back story as a playful, fun-loving, hard-working and ambitious young professional woman.  I had worked in a conservative corporate finance environment in New York in the 90's and as a result of someone else's extramarital office affair and mistaken identity, I had been (unfairly) let go of my job despite being told I was a top performer.  It got cleared up (it wasn't me vamping around in the back of a theater with the Department Head).  The firm acknowledged that I was a victim in the scandal, but the top Human Resources guy told me that, all the same, they were still not going to rehire me.  Why? Because of "how hot you look in a dress.  It's just," he said with a wave of his right hand "inviting trouble".  This, even though we were *required* to wear dresses and I got mine exclusively from the likes of Brooks Brothers.  (Yeah, I know.  A baked potato could not look hot in Brooks Brothers.)  And even though it was past the recruitment season when most firms hired, and I was in $100,000 of school debt.
Bouncing back professionally was tough (in a recession) and even after I did I felt the sting (and inexplicably, shame) for decades.  In what became my favorite coping mechanism (ever), I discovered the extravagance of intricately designed, ornate corsets.  And the feeling of being laced tightly into one in the dressing room of what became "my" luxe lingerie store, Agent Provocateur.  I started ordering one corset after another — more than 20 — exquisite, delicate, feminine pieces whose punitive, tightly laced form perfectly expressed the conflicting, restrictive world I felt I lived in.  I also stockpiled body-skimming Gucci dresses.  All the while, at work or anywhere in the world, I was covered.  In loose turtlenecks.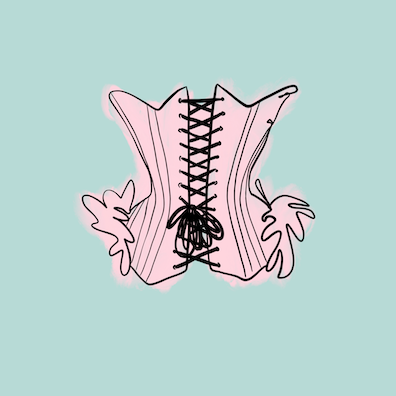 This lasted for years.  A decade later, after being widowed and while holding a pretty high-powered position in finance (winning is the best revenge!), my online dating profile resembled an ad for the U.S. Supreme Court.  Just in case a guy in my industry might happen to see it.  My friend Evan (unaware of this part of my history) gently teased me.  "Another turtleneck?  You're really stepping out. This one is beige, not navy."
But that is my story, not theirs.  The question of whether women can be both sexy and smart is being answered right now by the likes of Armstrong, Goetz and Barry. When I asked Armstrong (the Founder/CEO of Isle de Nature she said "I don't have the energy to care about anyone who judges me on metrics other than my accomplishments.  There's just too much to get done."  These women are done with the unhealthy, false dichotomy of "sexy or smart" and the stingy, corseted lives that choice offers them. They have launched companies in order to do business on their own terms.   Says Barry (the Founder/CEO of Zingeroo) on her instagram feed, "You want me to fly, but maybe in beige and at night so no one can see me? . . . Sit quietly in a plain, dark suit? . . .I no longer want to hear what I'm supposed to be like, act like, talk like. . . I will not be put in a box where you think I should live. . ."
No metaphorical (or literal) turtlenecks for them. Like Simic, they contain multitudes and they're saying so. Now. Where'd I store that Gucci dress?
Charles Simic's "Breasts" is from his Selected Poems 1963-1983 (George Braziller, Inc. 1985).  You can read it in full (and some of his other poems here (scroll down).
+J. Matos Rodriguez (2005) Unmothered Americas: Poetry and Universality (On Charles Simic, Alejandra Pizarnik, and Giannina Braschi). Columbia University Academic Commons.
The Crush Letter
The Crush Letter is a weekly newsletter from the Dish curating intelligence & stories on all things love & connection - friendship, romance, self-love, sex. Show us some love by slapping our fanny, or (ummm) subscription button, right down there.



---