Founded in 2021, Prime Crush is an online community dedicated to conversations about all things love, sex and friendship. From romantic love to its kink counterpart, from traditional marriage to less conventional arrangements, from looking for love to living gloriously single, regardless of gender identity or sexual orientation, we understand that connection is about the individual, and we honor it in all its beautiful forms.
No matter where we stand, we stand together as advocates for openness and acceptance.
We are currently building our community through our free weekly newsletter, The Crush Letter.
Join Us
The Crush Letter is a free weekly newsletter curating intelligence and articles on all things love and connection, including friendship, romance, self-love and sex.
Our newsletter combines some of the best stories available online with original articles exclusive to us, including personal essays, tips and how-to's, product reviews, book reviews and so much more.
Take a look at some of our best stories here, and feel free to reach out to submit a story you've been burning to tell.
Subscribe to The Crush Letter to join our growing community.
Love Bites from Crush Readers:
"I am CRUSHED. Fun! Smart!" –Thomas
"Feels like having drinks with a bunch of cool people who have good chemistry." –Sharon
"Magnificent. Love it." –Steven
"Important, fresh, captivating. Fun to read." –Ruth
"Another awesome Crush letter! Thanks for doing this." –Mike
Meet Dish Stanley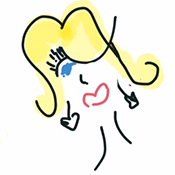 Hi! I'm Dish, the Master of Ceremonies at PrimeCrush. Hello and welcome! I'm so happy you're here.

Like so many of you reading this, I've lived through every phase of life: I have been deeply loved (and widowed), wildly reckless, maddeningly safe and brutally shattered in an overabundant number of romances and friendships alike.
After my husband passed away I found myself dating at the very same time that I left a big career, my father's health was failing and friends were divorcing, moving and adjusting to life without kids at home. I began to see that midlife is a period of profound transition for everyone and in no area more than in our connections with others. Not just who and how, but often the very structures of our lives and relationships. I began to ask: When you're no longer getting your thrill from building (a family, a career, a house, status), what makes you high? I believe it comes in the form of relationships, friendships and community. Love is the drug. It's exciting as well as complicated, this stage.
That said, I found a severe lack of attention to these topics - certainly for people in our phase of life - so I built a stage to create what I was hoping to find.
I am not a professional sex or relationship expert, but rather an open-hearted disciple, student, listener and voyeur. While I'm certain that relational intelligence should be more of a conscious practice of daily life, I am still as confused as anyone by the chaotic unfolding of love. I'm working through that with The Crush Letter, by sharing the best of what I find and we create together. I am grateful for all of you who have joined.