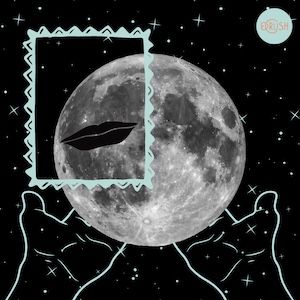 A regular column from our resident Wiccan Lynn Eaton
For those of us who have attained a certain age, "Love Potion No. 9" is iconic. The rhythmic beat, the smooth vocals and lyrics combine to form the magickal elixir for an excellent make-out session in the darkened corners of the park—but it's also a cautionary tale of what happens when a love spell goes sideways.
So, are there really love potions? An elixir to make someone fall in love with you? To make your sex really, really hot? Yes. There are. Aphrodisiacs have been around for thousands of years. Oysters, chocolate, wine to name a few. Wait. Wine? Chocolate wine? Mmmmm.
As a practicing witch, many friends and acquaintances have asked me to weave a love spell for them. Not happening. Too many variables. I cannot make anyone fall in love with you. Well, maybe I could, but it's not ethical. (Free will and all that…) But there is a plethora of magickal things that you can do for yourself to attract a new love interest. Here's a simple one, but DO NOT DO THIS WITH A SPECIFIC PERSON IN MIND. It will always go sideways.
Friday nights, ruled by Venus, are the best for love spells. After a soothing bath or a cleansing shower, put on some romantic music. "Something" by The Beatles. "Sexual Healing" by Marvin Gaye. Or anything Barry White gets me all mushy. But that's just me. You know yourself best. Play that.
I recommend a pink candle for love and friendship. With your fingernail or even a toothpick, carve images or words that represent love to you. It could be hearts, runes, the word love. Anything that symbolizes love to you.
In a small bowl (I've even used a shot glass for this!) mix together a small amount of olive oil, lavender, ground ginger and dried rose petals.  As you're combining the ingredients together, clearly envision what a love pairing means to you. Rub the candle with your concoction while continuing to focus on your intention of attracting a new love into your life.
Calm your breathing. Say these (or similar) words as you light the candle: With this candle, I release my desire for a new flame. Into the Universe, I request the perfect romantic partner to enter my life. I usually add: As I will, so more it be! As you feel the energy being released, allow the candle to completely burn down in a safe place.
Once it's burned itself out, combine any of the remaining oil and herb mixture with the wax. Put it into a small piece of pink cloth and keep it under your pillow. Release the energy into the Universe and dream sweet dreams of new love!
One more thing: When you are gifted that new partner, remember to thank the Universe for them. Take that charm from underneath your pillow and scatter it into the wind, or into a stream as a token of your gratitude. Blessed Be!

The Crush Letter
The Crush Letter is a weekly newsletter from Dish Stanley curating articles & intelligence on everything love & connection - friendship, romance, self-love, sex. If you'd like to take a look at some of our best stories go to Read Us. Want the Dish?


---