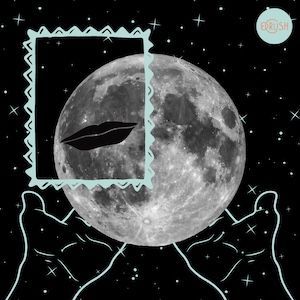 Did you know that your orgasm is pure Magick? Our resident Wiccan explains its loving, sexy power.
Sex. S-E-X. Much has been written, sung, discussed and argued about this very joyful experience. But there is an aspect of sex that perhaps not many folks have experienced. It is Power. It is Magick.
The energy released at orgasm can be magnificent and when channelled effectively can create Magickal Intention to manifest works. But it must be done carefully. It must be done with full knowledge of your partner's purposes. You must be synchronized with clear focus for the rite. If not, it can be disastrous.
Many years ago, I thought that I had found a perfect partner in my life, love and Magick. He was Wiccan. We worked in a circle together doing full moon rituals and Wheel of the Year celebrations. I thought we were ready for some working together using the energy raised during sex as the apex of our ritual. I bought a new tarot deck as "our" deck that we would also use to focus our intent.
He knew of a secluded spot out in the country where all that was left of an old farmhouse was its fireplace. As the heart of the home, we thought it would make the perfect area for us. We hiked in twice with all our supplies for the night: Candles, symbols of the four directions, blankets, food, a boom box.
We spread our blankets and organized the space. Movement on the old chimney caught our eyes. Ladybugs. Thousands of them. A good luck omen, we thought. We spread out our new tarot deck. We got naked.
The circle was cast, candles were lit, music played softly. We moved with the rhythm. And then… nothing. Maybe it was all of the preparation or the concrete-like hardness of the ground. Maybe it was the coolness of the darkness overtaking us. Maybe it was the mosquitos.
We got dressed. We closed the circle. We had our picnic as we browsed the images on the tarot cards. None of them resonated with either of us. What went wrong?
No clear intention. No goal for the working. We split up as a couple soon afterwards. Intention makes the difference. Well, that and the right partner.
Like my Hunny Man. Together almost twenty years now, we make a good team. We've manifested some great things into our lives, too. The place we live is the best example of the culmination of some excellent Sex Magick.
We thought that we were content living in a duplex in the city, camping at a friend's parent's lakeside acreage on weekends and holidays. And we were. Until they told us that they were going to sell their place. Our glorious refuge from the hustle and bustle. The site of our handfasting. So, we decided to clear the path to our "perfect place in the country."
Alone by the campfire, we made it clear what we wanted. We sang. We laughed. We got naked. We moved with the rhythm of our hearts. And then… Magick! Maybe it was the softness of our tent trailer's bed. Maybe it was the warmth from the glow of the campfire. Maybe it was no bugs.
As the fire between our bodies magnified, we released simultaneously. I spoke aloud, "Find us our perfect place! Find us our home!"  Our intention was clear and united. One month later, we found our spot.
The real difference between these two experiences with Sex Magick is love. True, honest, messy. No bells and whistles with the "right" tools was needed with my Hunny Man. Just love and clear intention.

The Crush Letter
The Crush Letter is a weekly newsletter curated by Dish Stanley on everything love & connection - friendship, romance, self-love, sex. If you'd like to take a look at some of our best stories go to Read Us. Want the Dish?


---