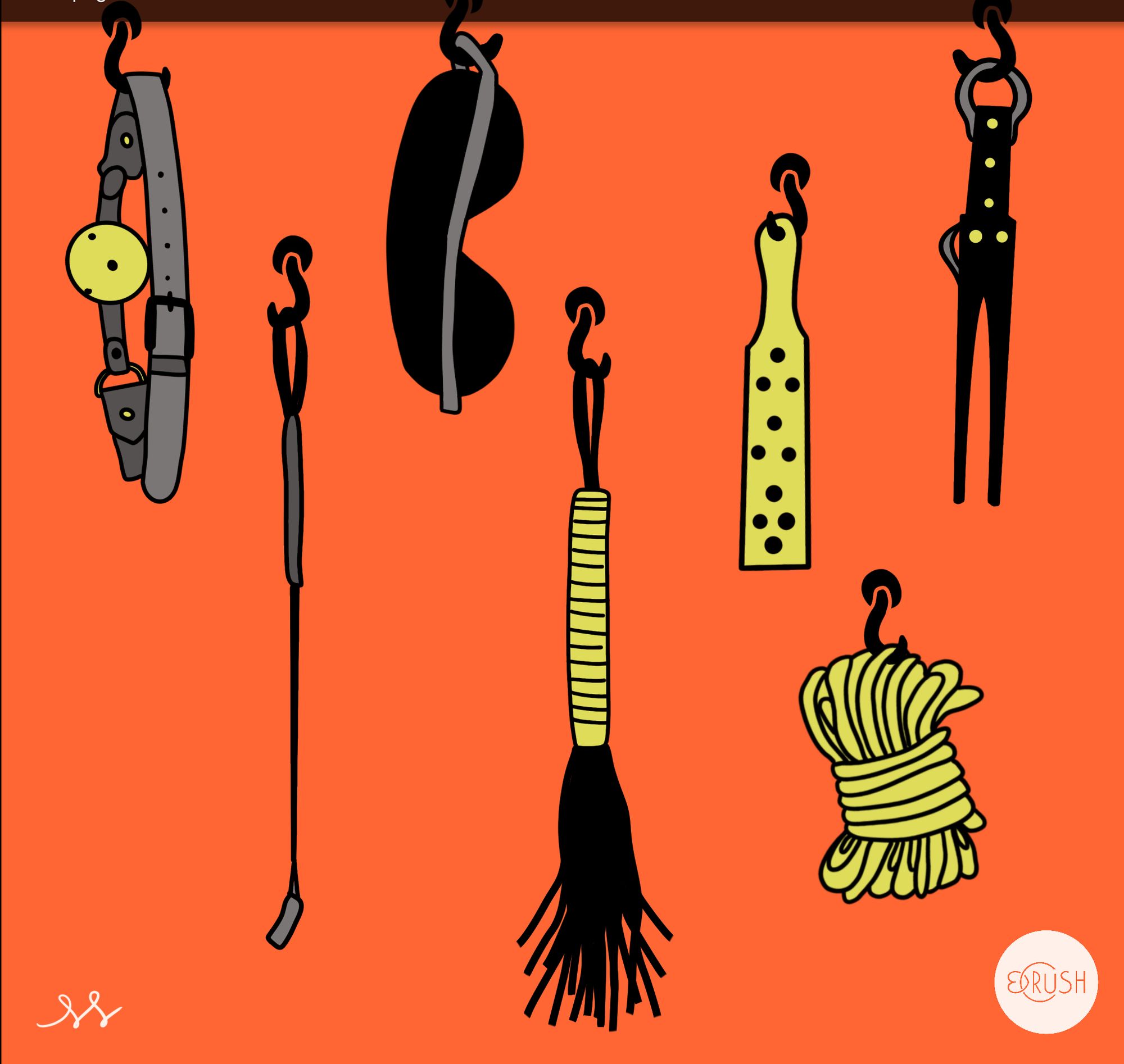 Recent text exchange with my friend "Jesse":
Jesse:  "Hey Dish, I have something to share with you.  A few weeks ago I took a kink assessment.  I found out I'm a Dom*. And a Brat Tamer.  Surprising, huh?"
Me: "OMG.  >You< are a Dom?  Wow."
Jesse:  "I know."
Me:  "I mean Brat Tamer I kinda get, cuz u hang with me. ;-) But Dom?"
Jesse:  "Haha. I'm 83% Dom. Do you want to find out what you are?  Take the assessment."
Jesse:  Link to The BDSM Test
Jesse:  "Take the long version.  It's so comprehensive.  I learned so much about myself.  I mean 83% Dom!"
Jesse: "Crush Readers should know. Not @ me, the Dom. But the test. Cuz sex will be here again soon. After pandemic."
And so, Crush Readers, now you know. And I did take the test. The long version. And it is quite comprehensive and even more fascinating. The questions encouraged me to consider myself in specific roles and scenarios I haven't encountered IRL. Yet. I fought against making quick, reactive responses that aligned with how I'd like to think of myself, and instead let myself imagine what it would feel like to experience some of the options. It was a kick. Who knows what I do with it, but the thrill from considering it is big in and of itself.
Rope bunny** Voyeur. Vanilla. Experimentalist. Switch***.  Aren't you curious about the multitudes you contain? Then, as they put it, let the BDSM assessment test the kink out of you! Here.
*BDSM is an umbrella term for a variety of erotic practices or roleplaying. It is said that there is a correlation between how fertile your erotic imagination is and the strength of your sex drive. Engaging in sexual fantasy play encourages sexuality.
**"Doms (Dominants) like to be in charge. Some like to have their partner obey them without questioning, others like some resistance while taking it their way. . . Being dominant is more about who decides what happens . . . than about the contents of what happens."
***"Rope bunny likes to be tied up and restrained, using roper and/or other attributes (chains, cuffs, spreader bars, etc.). Whether for sexual enhancement, for art or just for fun, they enjoy being totally at the mercy of their partner(s)."
****"Switches like to . . . well, switch. Always taking a dominant or top position is not for them, neither is always taking a submissive or bottom position . . ."

The Crush Letter
The Crush Letter is a weekly newsletter from Dish Stanley curating articles & intelligence on everything love & connection - friendship, romance, self-love, sex. If you'd like to take a look at some of our best stories go to Read Us. Want the Dish?


---