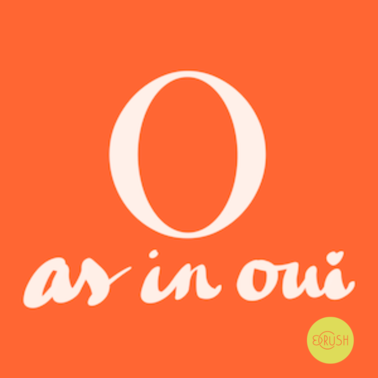 Want to look and feel French wherever you are? Here's how to capture that special je ne sais quoi.
Lately, I find myself craving and indulging in anything and everything French, with the exception of lighting up and puffing a Gitanes. For breakfast, I'm eating a baguette, smeared with Nutella instead of a bagel and cream cheese. During dinner, I find myself slowly sipping a velvety red French pinot noir while listening to Charles Aznavour sing his melancholy classic, "La Boheme" on my vintage turntable.
I blame this current fascination on my recent binge watching of Emily in Paris. The show is a beautifully wrapped fantasy, flooding my senses with opulent locations that could only belong to The City of Light and the colorful, often over the top, fashion choices. Ogling the jaw dropping beauty of the entire cast, I wonder if everyone in Paris is that c'est magnifique? Not to mention the sizzling performance by Philippine Leroy-Beaulieu who portrays, badass boss, Sylvie Grateau in all her steely, glorious, feminine power.
The French have an edge, a seemingly nonchalant, effortless beauty sensibility. It's an elusive quality that's coveted yet difficult to pin down. I may not be a total Francophile — yet — but I have been inspired to reevaluate my views on beauty and attempt to adapt some French flair into my choices and routines. Throughout history, the French have been captivating and challenging the beauty aesthetic for centuries, from the lavish excess of Marie Antoinette to the minimalism of actress Lea Seydoux.
Whether you prefer the stereotype blonde bombshell Brigitte Bardot, or the allure of the beret wearing beatnik, Francoise Hardy, there is more to French beauty than a casual swipe of quintessential classic Chanel red matte lipstick or a flick of black eyeliner. The looks may be unique, but they share a style that exudes unapologetic, self-confidence and acceptance.
This had me questioning: What was their secret? What's the difference in the way they perceive beauty? What types of skincare products do they choose to achieve their Tres chic, individual mark? By contrast, the American view of altering one's features (eyelash extensions, cosmetic procedures and enhancements -- fillers, liposuction, butt lifts, excessive contouring, rhinoplasty, breast augmentation) or engaging in the newest quick fix, fad (lip lift) or painful skincare regimens (no Vampire Facials for me!) to fight the inevitability of aging or buying into a certain image or standard of what is beautiful, is often encouraged and applauded.  
This ideology seems punishing and futile. While our French counterparts seem to stick to consistent, simplistic routines that they enjoy. The emphasis is more on healthy looking skin instead of covering up issues with layers of products. They appear to be more satisfied with what they have, their philosophy embraces their natural born looks which are celebrated instead of being downplayed to fit or imitate someone else's idea of what is beautiful. Perhaps they are just not as vocal about what they are doing or just prefer an un-done, natural, fresh look.  Please note, that I am not saying one ideal is better than the other (trust me, I'm not giving up my Botox or Crest White Strips any time soon). It's just a different view. Viva la difference!
If you would like to explore some excellent, effective products, I have researched and compiled a list of French cult classics and some small label beauty brands.  Whether you identify with Sylvie, Camille or even Emily, add a bit of French je ne sais quoi to your beauty routine by conveniently purchasing them online.  (No need to buy a ticket to Paris, unless you want to.)
Here are some of my favorite products:
Cleansers:
Bioderma Sensibio H2O Micellar Water. I personally have this in my professional makeup kit. It quickly acts as makeup remover, repairs the skin without drying or being hash. Bioderma.com ($16.99)
Collosol Milky Wipes, Cleansing & Makeup Removal Face Cloths. Developed in the 1950s by a Parisian pharmacist for actresses for on the go cleansing, drenched with the original, milky formula. L&B Mall.com ($27.99)
Toner:
Svr Essence B 2% B3 + Multi-Weight Hyaluronic Acid Lotion. For sensitive, dry skin. Modensens.com ($32)
Face Mist:
Caudalie Grape Water. Love this -- perfect for revitalizing tired skin and refreshes your makeup application. For all skin types, calms and hydrates, fragrance free. Sephora.com ($20)

Serum:
Darphin Ideal Resource Perfecting Smoothing Serum. Plant-based, restores texture and radiance. All skin types. Darphin.com ($115)
Moisturizers:
Embryolisse Shea Moisture Cream & Makeup Primer. A cult classic. I have a tube in my makeup kit at all times. It preps and plumps skin for a flawless makeup application. Contains soy proteins, shea butter to hydrate and firm. Amazon.com ($16)
French Pharmacy Ultra Moisturizing Cream Gel. Light, affordable, fragrance free. Packed with peptides, shea butter, sodium hyaluronate. Paraben free, mineral oil free. Frenchpharmacy.com ($42)
For Mature Skin:
Melvita Argan Bio-Active Intensive Lifting Cream. Nourishes, reduces fine lines, firms and lifts the contours of the face. Organic, environment-friendly brand. my.melvita.com ($295)
Hand Cream:
La Rosée Ultra Repairing Hand Cream with BIO Medicinal Plants. Repairs and nourishes dry, rough hands with arnica, calendula, aloe and shea butter. Thick, non-greasy. Onebioshop.com ($9.27)
Body Wash:
Le Petit Marseillais Orange Bio & Pamplemousse Bio Shower Gel. A gentle, light foam to cleanse the skin (and it smells divine). Makeupstore.com ($16.48)

The Crush Letter
The Crush Letter is a weekly newsletter from Dish Stanley curating articles & intelligence on everything love & connection - friendship, romance, self-love, sex. If you'd like to take a look at some of our best stories go to Read Us. Want the Dish?


---