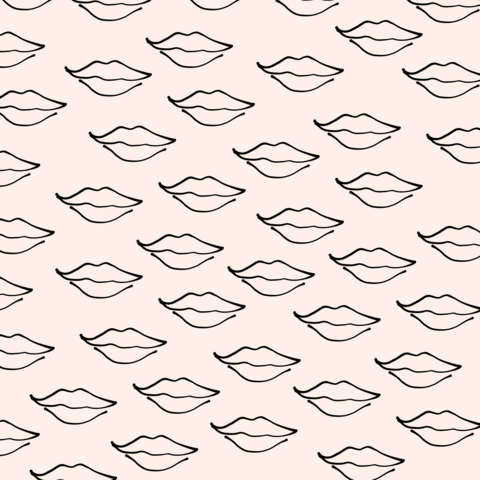 From its origins in Creole and Dixieland, to its evolution through swing, bebop, Latin, Afro Cuban, Brazilian, straight ahead, and beyond, jazz comes in a variety of forms. Here's my top ten list of the old faithfuls I spin when I'm in need of something soothing.
1.  Eliane Elias Dreamer (2004)
Legendary Brazilian pianist, composer, and vocalist Eliane Elias is one of the few remaining musicians of the Brazilian bossa nova movement. A protégé of Vinicius de Moraes (lyricist and songwriting partner of the movement's father, Antonio Carlos Jobim), her music exemplifies the sound of the genre. The standard selections on Dreamer offer Elias' most sultry singing and makes this recording perfect for quiet and relaxing moments. On tour right now, be sure to catch her if she's performing at a venue near you.
---
2. Carmen McRae Ballad Essentials (1999)
A compilation extracted from four of Ms. McRae's Concord albums recorded in the 1980s, Ballad Essentials is the perfect primer if you're unfamiliar with the genius of McRae. Legendary pianist George Shearing joins McRae on the standards "Don't Stand A Ghost of A Chance,"  "More Than You Know," "Too Late Now," and "If I Should Lose You," and her rendition of "These Foolish Things" is one of the best I've heard. The album's final cut is a great version of "Fine And Mellow" (written by Billie Holiday) that features Jack McDuff on the Hammond B3.
---
3 . Chet Baker Plays For Lovers (2006)
Whether he's playing the trumpet or singing, trumpeter/vocalist Chet Baker's breathy technique is hypnotic. Plays For Lovers is a 2006 compilation of four of the artist's albums from the era of cool, the 1950s and '60s. Perfectly romantic, my only wish is that he sang on this most gorgeous rendition of "Moonlight In Vermont."
---
4. Stan Getz and Joao Gilberto Getz/Gilberto (1964)
When Brazilian musician/composer Antonio Carlo Jobim brought his band of bossa to Carnegie Hall in 1962, he invited American tenor saxophonist Stan Getz to join the lineup. This single night of music set off the bossa nova craze in the United States that spread the world over. Getz and Jobim's guitarist/singer, Joao Gilberto, went on to record the now classic Getz/Gilbert and forged this dreamy Brazilian sound that is the bossa we still can't get enough of -- nearly 60 years later!
If there is a bossa nova bible, this is it! The album offers the perfect balance of instrumental and vocal selections and features Gilberto's wife, vocalist Astrud. Though I've heard it for decades, I never tire of Getz' gorgeous, breathy solo on this cut.
Every offering on this record is a stand-out, but you'll especially love the classic "Corcovado" ("Quiet Nights of Quiet Stars") with vocals provided by Mr. and Mrs. Gilberto in both English and Portuguese.  
---
5. Miles Davis Kind of Blue (1959)
Considered the best jazz album of all time, Miles Davis assembled a rhythm section comprised of pianist Bill Evans, bassist Paul Chambers, and drummer Jimmy Cobb, and completed the sextet with saxophonists Cannonball Adderley and John Coltrane. Bill Evans sat out on the "Freddie Freeloader" track to give the bench to gone-too-soon pianist Wynton Kelly, making for a personnel of seven jazz giants. With no charts and no rehearsal, these men changed the sound of jazz.
---
6. Martina DaSilva  Living Room 3 (2022)
Releasing her sixth album in just three years, Martina DaSilva is a meteor. Her smooth and breathy timbre is always warm, tranquil, and seductive, and her interpretation and unique phrasing set her apart from many of her contemporaries. On her newest record, Living Room 3, she sings in English, Portuguese and French, never failing to communicate the essence of the song. A bonus on this record is the appearance of the fabulous Nicole Zuraitis joining DaSilva on "End of the Road."  And just when I thought we didn't need yet another version of "Moody's Mood for Love," DaSilva proves me wrong with her delightful rendition positioned on the record's final cut, joined by Lucas Pino on sax. Keep your eye on this rising star.
Continue reading here
---
7. Blossom Dearie Blossom's Planet  (2020)
Best-known for her unique voice and minimalist approach, pianist/composer Blossom Dearie made her mark in the cabarets and jazz clubs of New York, London and Paris during the bop era. The selections on Blossom's Planet, her final album, seem to be a perfect collection of swan songs, though her passing didn't come until nine years after the recording was complete. The album contains some seasoned and insightful versions of her earliest hits such as "Bluesette," and "Lies of Handsome Men," but pay special attention to the sentiment in "Wave," the last cut that would become her last ever recording.
---
8. Stacey Kent Dreamer In Concert (2012)
Kent's light-as-air voice and innocent, straightforward approach is reminiscent of the aforementioned Blossom Dearie. The New Jersey-born singer effortlessly performs in French, Italian, German and Portuguese, and this album offers six songs in French and Portuguese, as well as an English version of Jobim's "Waters of March," always vocally challenging in any language.  Recorded live at the historic La Cigale Theater in Paris,
Kent – as always – has assembled a fine band with Graham Harvey (piano), Jeremy Brown (bass), Matt Skelton (drums/percussion), and Jim Tomlinson (sax). Be on the lookout for her newest album, Summer Me, Winter Me, expected some time this year.
---
9. Mark Murphy Love Is What Stays (2007)
Few will argue that Murphy is one of the greatest male jazz vocalists of all time, always making brilliant musical choices and conveying deep meaning in lyrics. Through all his hipness, when Murphy sings, it's like you're hearing the song for the first time. His infamous "Stolen Moments" appears in three versions on this album, each version riveting. Love Is What Stays is considered Murphy's masterpiece, though for me, every Murphy recording is a masterpiece.
---
10. The Complete Tony Bennett/Bill Evans Recordings (2009) This compilation combines the duo's 1975 collaboration, The Tony Bennett/Bill Evans Album with their 1977 release Together Again. Evans toured with Billie Holiday, recorded Kind of Blue during his short time with Miles Davis, and wrote the jazz standard "Waltz For Debbie" before pairing with Tony Bennett as a live concert duo. The beauty of this compilation is the starkness of Bennett's voice and Evan's instrument, especially on their rendition of "A Child Is Born."  The collection includes the now-classic Bennett recording, "Who Can I Turn To?" with an alternate take, as well as Evans aforementioned "Waltz For Debbie."  With 41 cuts in all, it's a must for anyone building a jazz library.

The Crush Letter
The Crush Letter is a weekly newsletter from Dish Stanley curating articles & intelligence on everything love & connection - friendship, romance, self-love, sex. If you'd like to take a look at some of our best stories go to Read Us. Want the Dish?


---