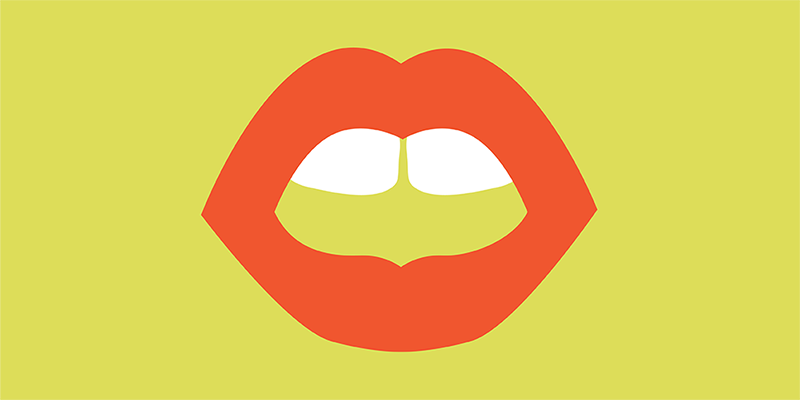 Hello Crush,
Happy Saturday morning, Crush Readers! I'm so happy that you're here.
New subscribers, welcome! A recap on why we're here.
The Crush Letter is a weekly newsletter on everything love, sex and friendship. I am Dish, the Master of Ceremonies. I devour a lot about love and I share the best of what I find with you. You can read more about why I started The Crush Letter here. In short, love is the drug. I am not a professional sex or relationship expert, but rather an open-hearted disciple, student, listener and voyeur. I am as confused as anyone by the chaotic unfolding of love. I'm working through that with The Crush Letter, with you. I am grateful for all of you who have joined.
A few readers have asked about how I came by "Dish." Dish is a nickname an ex used that stuck. As in, "What's the Dish hungry for tonight?" and "You're the dish, Dish." Ravenous appetite, that one. I dated him for a few years after my late husband died (at 41 yo. WTF.). Our breakup (and etc.) crushed my heart into shards as fine as the ice in your frozen daiquiri. But it also turned up the heat on my healing. (I mean healing journey. It's a trip.) I'm claiming the name back here.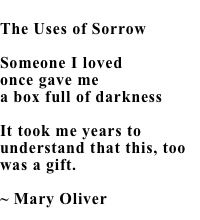 Before we start the show, I want to send a 💋 to Crush Readers Sarah, Ruth, Craig, Nina, Steven, Sharon, Deirdre, Kimball, Mike and Vivjan for their feedback and prompts this week. And to everyone here. You make this a joy.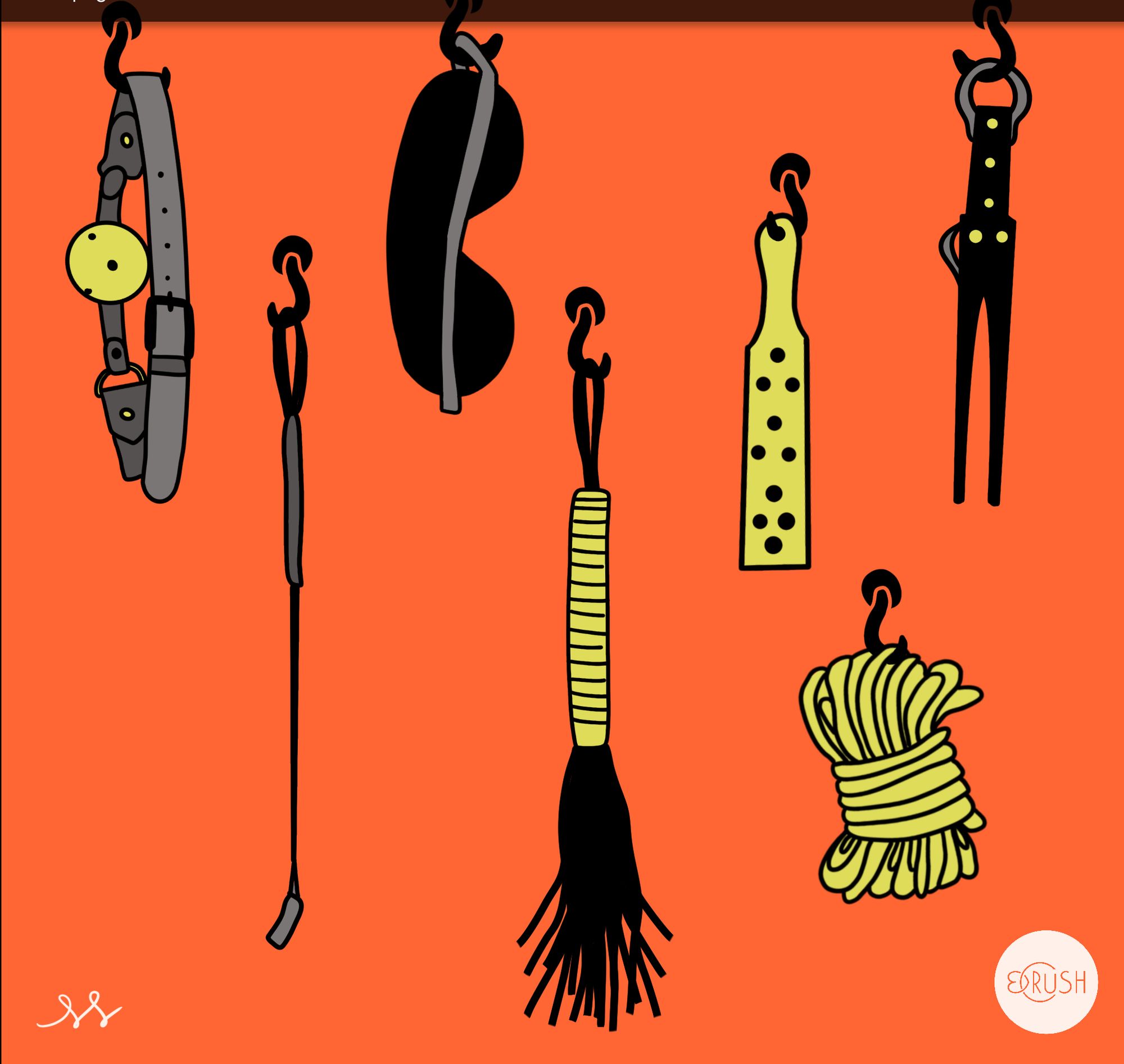 Bishop Wakes Us Up.
Last week's story "I'm A Dom. And A Brat Tamer. What Are You?" about the online kink assessment quiz aroused a lot of readers. "Dish, I took the bdsm test!" For those who got their kink done, the thrust of it was less about what they were going to play out "in real life" but rather, the spark they felt from stepping out of This Isolating, Draining Pandemic Life into their imaginations. And some boundary-pushing positions or situations, if only in their minds. That's what psychotherapist Esther Perel talks about when she talks about erotic intelligence. It's not about sex per se. It's about energy. Imagination, creativity and that feeling alive vibe we need right now. How Eroticism and Fantasy Can Help You Embrace A New Year. (And for a little foreplay ourselves, we'll be writing more about that in next week's No. 8.)
In the meantime, talking about erotic energy. Have you seen Bishop Vance Oldes skating to DNice's "No Plans For Love." There can't be a better way to wake it up. "Know I like to be precise / Don't like to roll the dice."

I heard back from quite a few folks about the essay "Don't Touch My Hat" on midlife men, friendship and loneliness. "I liked the compassion in this story and the reminder to reach out to the men in our lives." Thank you, Nina.
After I published "Don't Touch My Hat" it occurred to me that I am blessed with a number of friends in the precise demographic examined (middle-aged men) who are expressive, emotionally articulate, supportive and supported by a warm circle. Many of them are Crush Readers and it hit me that some might think I meant them. But then I got this.
"Interesting as I read that I think I said to myself, "well that's not me." But I would also bet I'm in the minority."
Thanks Craig.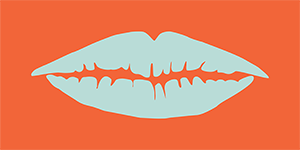 Waiting on a Friend*. Six Ways to Find the Friends Who Count and Why You Want Them.
Eric Barker writes Barking Up The Wrong Tree, a weekly newsletter that shares science-based insights on "how to be awesome at life." Along with 315,000 other subscribers (Hello! Relationship goals.), my life is better because of him. I write the five emails every week that make me happier, take the eight steps that make me more resilient and practice the four active listening techniques that will (soon, I hope) make me more captivating. (What Barker lacks in poetry he more than makes up for in digestible numerics.)
Barker's most recent issue, "This Is How To Make Emotionally Intelligent Friendships: 6 Secrets," is barking up our tree. The friendship tree. Barker starts with some shocking stats on the importance of friendship. He cites the work of epidemiologist Julianne Holt-Lunstad, who reviewed studies of 300,000 patients to determine some correlations around who died, and why. They considered the usual lifestyle and environmental factors: drug and alcohol intake, smoking, sleep, etc, etc. Barker reports that only two things made a huge difference: frequency of social support and how integrated they were in their community. He digs into the recent book by psychologist Robin Dunbar Friends: Understanding the Power of our Most Important Relationships (Little Brown and Company, 2021) who says:
"It will no doubt get me into trouble with the medical profession, but it is not too much of an exaggeration to say that you can eat as much as you like, drink as much alcohol as you want, slob about as much as you fancy, fail to do your exercises and live in as polluted an atmosphere as you can find, and you will barely notice the difference. But having no friends or not being involved in community activities will dramatically affect how long you live."
Barker has the prescription. He calls them the six "secrets" of friendship, but it is less that they are secrets and more that we don't honor them as a practice in daily life. You'll want to read the whole thing, but here is my spin on what Barker's six:
Be deliberate about staying in touch. "In touch" means seeing them IRL, not liking their twitter post. Show up. For dinner (even if you're tired), funerals (even if you don't like funerals), their weddings (even if you already attended the first three). Consider your friends as concentric circles of closeness around you. Six months of separation and a friend drops from a closer circle to a further one. Another six months, another circle. Turns out friendships are more fragile than we realized. (Conversely, you now know how to lose a friend who deserves a table in the outhouse.)
Say thanks often. We take our close friends for granted, while reaping gratitude on those who support us less (eg, strangers). Underappreciation erodes friendships.
Keep it deep. Be vulnerable, emotional, humble. Share what you're really going through. Superficiality is not sticky.
Be discerning about how you distribute your "friendship budget." Evidently we have one, whether we are introverts, extroverts or ambiverts. We can only give so much to so many, so prioritize who is important.
Party better. We're happiest when we gather with friends if: more close friends show up, there is a lot of laughter, we reminisce about the past and we consume alcohol.
Choose your very best friends wisely. They have an outsized influence on your habits - and your happiness.
As to the various lifestyle factors (drugs, alcohol, sleep) Barker dismisses, you have to wonder about quality of life (not just quantity of years). At least for most of us. But perhaps the research fully explains someone like Keith Richards' longevity, despite his well-chronicled rocker lifestyle. Reading his memoir Life (Little, Brown and Company, 2010), I was struck by the constancy of a close circle in Richards' life. There is a memorable story about Richards, Mick Jagger and Brian Jones sharing a flat in London in their early 20's. Only two of them could go outside at a time during the winter because they only had two coats, which were shared among the three of them. And despite their famous falling out over drugs, women and jealousy, Richards' and Jagger's productive partnership reads more like a long, intense and complicated friendship than anything else. Nobody ever said that friendship isn't complicated. "True friends. Hardest thing to find, but you never look for them - they found you; you just grow into each other," says Richards.
*Rolling Stones, Waiting on a Friend "I'm not waiting on a lady / I'm just waiting on a friend"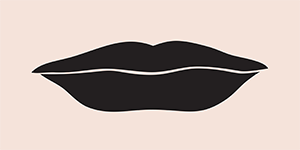 I've Got Questions.
Barker is not the first with "listen closely" and "keep it deep and be vulnerable" advice for fostering closeness. We owe that to the NYT's Modern Love column, which published the story in 2015 about the woman who "accelerated intimacy" with a guy she'd just met by getting him to agree to answer a series of 36 increasingly emotionally probing questions. "To Fall in Love With Anyone, Do This," Mandy Len Catron wrote. The paper published "The 36 Questions That Lead to Love" in a follow-up piece, and a cottage industry was born. It's been a thing at every dinner party and corporate retreat between lovers and strangers (but not really) since. We have the NYT to thank for the card games ("We're Not Really Strangers"), social media prompts ("Who would play you in your life story?") and dinner parties at which nearly everyone showed their rebel side for a while by picking Anthony Bourdain to be stuck on a desert island with (if "it can't be my spouse").
Now there is The Questions Game. Sign up to receive three questions every Friday to use over the week end with a lover or friend. I like the small and steady nature of it. It puts me in the right mindset (of asking, of listening, of going beyond the superficial, of being game). It comes weekly, so it encourages a practice rather than a one-off explosion of questions.
This week's three questions were "What's the last book that you couldn't put down?", "How did you lose your virginity?" And "What do you most dislike about your appearance?". Straightforward, easy, nothing too weird. Not every question is suitable for everyone, but that's why you get three.
It is the work of "Marc and Greg in New York" who started it because questions like these have been a special part of our growing our relationship, both early on and ever since." Sweet.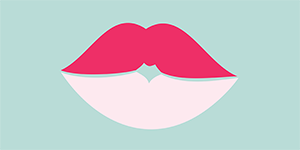 DEVOUR these
Fool Me Twice. After Sex and Takeout, Sarah Babah Explores Attachment.
Sarah Babah is a 29-year-old Palestinian-Australian visual artist living in Los Angeles whose work gives a vividly ironic, modern and moody-hued look at millenial love. She has been a sensation since 2014, when she put a 26-part photo story up on instagram called "Sex and Takeout." In a world where going out to dinner with girlfriends results in the inevitable "No, I can't eat that," Babah had us gorging on a private world of naked millenial women gloriously partaking of pizza and panini at home. Fun, indulgent, joyful, sexy. According to the NYT, she got 50,000 new followers the day after Takeout dropped. "Sarah Bahbah Turns Her Lens on the Millenial Condition"
Babah's irony is in tact in her latest show, "Fool Me Twice," which she dropped as an instagram series on April 1st. In this series she publishes a new wryly captioned photo series on her insta feed daily, creating an unfolding love story over time that her audience engages with through polls and comments. Eight days into the series, she has over 198,000 engaged in the story.
Babah says she is exploring attachment theory** and the "complex and often tortuous dynamic between an "anxious" partner and an "avoidant"one." "My destructive patterns draw me to people who I am incompatible with," Babah says. In the series, an anxious-attached woman who seeks abundant reassurance ignores the red flags of her unfazed avoidant-attached partner.
Damn, it hurts to see it. But that's because it's powerful. It's so exciting to have Babah's emotionally intelligent point of view conveyed with such talent in this new and modern form of storytelling.
**Attached. The New Science of Adult Attachment and How It Can Help You Find - And Keep - Love, Amir Levine and Rachel S.F. Heller (Penguin Random House, 2010). The VirraLife podcast titled "Conscious Relationships and Attachment Styles" hosted by Katherine Griffiths and Stefania Romeo with Guest Amanda Blair provides a good introduction to attachment theory.
Shiva Baby: Ambiguously Anxious Among the Noodges.
When you're trapped at a shiva between your sugar daddy and your high school ex-girlfriend, what's a girl to do? In Emma Seligman's new film Shiva Baby the main character Danielle, an unmoored NYU senior, veers between powerlessness one and taking control like a hockey puck spinning in and out of a goal. Just when her Jewish Mother thinks she's in line Danielle darts upstairs with a bagel to proffer her transactional sex partner a freebie blow job.
Shiva Baby came on my radar a month ago when a friend who is a member of the screening committee for a prestigious Jewish film festival told me about the heated debate surrounding its eventual selection. "Nobody wants to see a Jewish girl sugaring," said one committee member. "But it's happening," argued my friend. Not only that, it's really smartly written, directed and acted. Days later I mentioned the film to another friend over, "Oh if you have a daughter at NYU, you know about this," she said almost offhandedly.
In the opening scene you see a distracted Danielle having sex with her sugar daddy. She's detached and in control; he's cloying. But all that reverses at the shiva. Why? Because his gorgeous wife and child have arrived and with them a dramatic shift in leverage. Though we stopped believing she had her shit together early on when she notices her ex-girlfriend, it's the sugard daddy power shift that makes Danielle's predicament clear. It also raises the bigger question of whether the young women engaged in the sugar trade actually have the power they think they have. The film suggests it is not so clear.
The film reminded me of a rough cross between Kissing Jessica Stein and Uncut Gems. It is a focused, funny and anxious look at a young woman adrift among the noodges. You'll need to grab a glass of wine and open a window before watching. It is only 77 minutes, but the claustrophobia is so effective that we feel as trapped as Danielle.
David Portnoy on Lil Nas X's Detractors: Go Home.
David Portnoy of Barstool Sports didn't hold back (characteristically) about the condemnation of Lil Nas X's "Montero (Call Me by Your Name)" video. Satanism, says Portnoy, is nothing new in rock music (Black Sabbath, Ozzy Osborne, etc.). You've no legitimate basis for your outrage. Chris Molanphy of Slate points out that "Montero" is arguably the most openly gay song ever to top the Billboard Hot 100 chart. "Montero" Is Gayest No. 1 in Billboard History." All that condemnation has fueled its rise in the charts, and its emergence as a symbol of gay pride. Got what you deserved, outrage machine.
And here's to the week end of hanging around stoops with vintage Mick and Keith, waiting on a friend. Enjoy!

XO,
Dish
PS: Friends turn friends onto newsletters that friends would be turned on by. I'm trying to grow my subscribers, so that would turn me on too.
The Crush Letter
The Crush Letter is a free weekly newsletter curating intelligence on everything love & connection - friendship, romance, self-love, sex. Want some love?



---