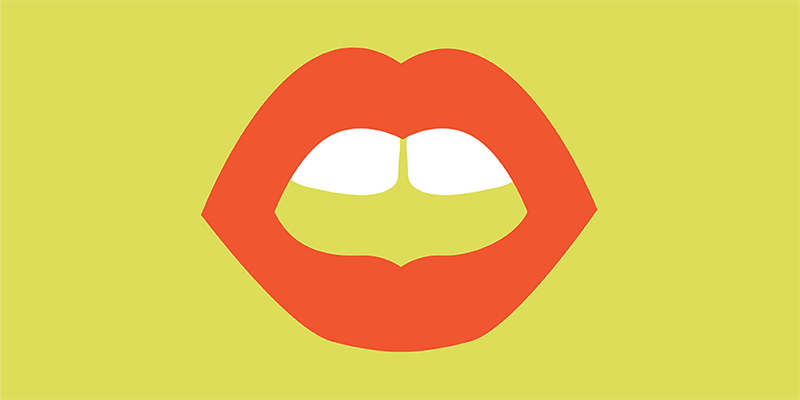 I'm Dish and I write a weekly newsletter about life, love, and culture for those 40+.  Because midlife and beyond is so much cooler than they said it would be.  Hell yes, sign me up for the Dish.
---
Hello Crush,
It's time to "spring forward*," which means it's almost time for picking up daffodils and wearing kelly green and eating strawberries that are actually fresh and ripe, which means it's not too long until Memorial Day and falling asleep on the beach and outdoor barbecues.
And summer concerts.
We may be rushing things a bit here in CRUSH world but this is how my mind works. Always flexed toward upcoming fun. It's only a skip and a hop from today to summer concerts, dearest CRUSHes. In my defense, Bruce Springsteen started his latest tour in Tampa, Florida at Amalie Arena on February 1st, and the photos started rolling in from friends. And then Lisa Ellex submitted this fabulous story about bumping into the Boss and growing to appreciate his music as he grew into an American icon.
So that's what we've got for you this week (and more, of course).
Enjoy!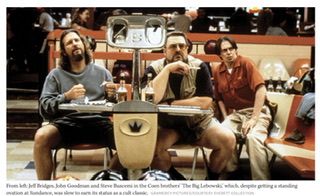 PS: If you or someone you know is a Big Lebowski fan, well, the Dude turned 25 this month and you won't want to miss Jeff Bridges' reminiscing on it in The Hollywood Reporter. The movie has since gotten a cult following, inspired an annual festival and a religion (?), but it was anything but a hit in 1998 when it aired. "I thought it was going to be a big hit," says Bridges, but "people didn'g get it, or something." Not at first.
---
If you're new here (welcome!), I'm Dish, the Master of Ceremonies. For more about me and why we're here go here.
---
In This Letter.   +Meeting Across The River: Springsteen and Me By Lisa Ellex "Call me crazy, but there was an aura around him …"  +Springsteen Concert Report Tour By Dish Stanley   +I'm With The Band: Pamela Des Barres. Reviewed by Evie Arnaude No doubt she was looking for love in all the wrong places, but you really do get the sense that, in her own way, she's leading a feminist crusade here.   +Ask Dish: Answers to Your Stray Questions Consider that dogs can be near constant companions for many of us, and are a source of boundless love.   +Social Media I Loved   +Our Song of the Week Do you find yourself forgiven?
---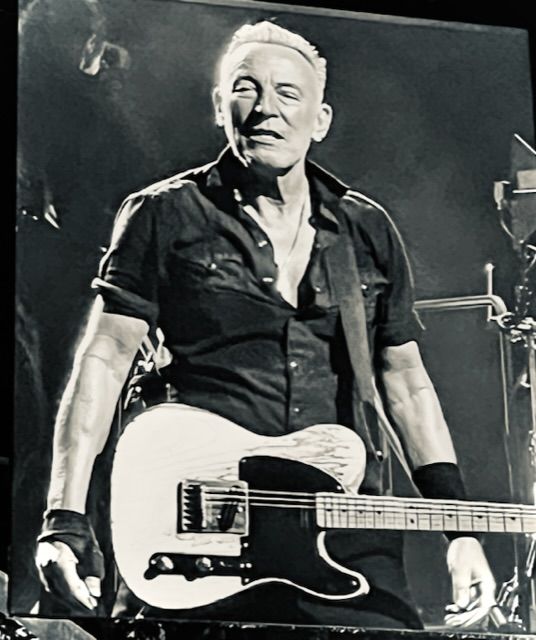 Meeting Across The River: Springsteen and Me By Lisa Ellex
"I turned a corner to see a form walking directly toward me. Looking as lost as I was, an extremely fit man dressed in jeans and a skin-tight T-shirt drew closer. Call me crazy, but there was an aura around him ..."
I am not one who is easily impressed by celebrity. I've sung for Liza Minnelli (a bit unnerving), had my likeness sketched on a cocktail napkin by Tony Bennett (he wouldn't let me take it home), was chased by Dizzy Gillespie (he couldn't catch me), and once answered the door to Robert De Niro to find him wearing nothing but an exquisite pair of autumnal-hued, paisley-patterned silk boxers that appeared to have been painstakingly hand-stitched by fourth-generation seamsters somewhere near Ponte di Legno. (Okay, so maybe I stared a little too long but it's not what you think!).
My interest in Bruce Springsteen was suddenly piqued after hearing him recount an incident that occurred very late on the night of April 29,1976. Following a gig in Memphis to publicize his album, Born to Run, Springsteen and his guitar player, Steven Van Zandt, took a taxi to Elvis Presley's home, Graceland. They approached the famous iron gates when Springsteen noticed a light on in the mansion's second floor window. He jumped over a wall and started running up the driveway toward Elvis's front door with nothing in mind other than wanting to meet the King of Rock and Roll. And why not? Springsteen had recently been dubbed rock 'n roll royalty too, having simultaneously appeared on the covers of the October 1975 issues of Newsweek and Time magazines. Besides, he had written his hit, "Fire" in the hope that Presley would record it.
Just as Springsteen knocked on Elvis's door, security appeared. "Is Elvis home?" Springsteen asked. "He's not here," the guard replied. Springsteen explained that like Elvis, he too, was a guitar player and had just finished playing a show in Memphis. The security guard was unimpressed. In a last ditch effort to gain entry, Springsteen mentioned being on the cover of Time and Newsweek, at which point the guard took Springsteen by the arm and escorted him to the street where Van Zandt was waiting.
Springsteen's dramatic attempt to be close to Elvis Presley illustrates a human side of the icon, reminding us just how much he is like you and me; a music fan with a burning desire to tell an artist what a difference their music has made in our lives. But Springsteen never got to tell Elvis. Less than six months later, Elvis passed. At an Asbury Park concert some decades later, Springsteen spoke about Elvis to his
audience: "It was hard to understand how somebody's music had come in and taken away so many people's loneliness and made you feel like you were part of something and whose music gave such a reason to live – made me feel the promise of life – could have died so tragically. I guess you gotta be careful. It's easy to let the best of yourself slip away."
Continue reading here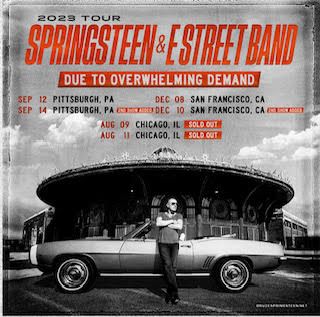 Bruce Springsteen Concert Report Tour (So Far)
First, a fact: Springsteen & The E Street Band having been playing together for fifty years. Springsteen was known for putting on long shows (the longest was reportedly in Helsinki in for four hours and six minutes (yikes)) this tour so far he is playing about 27 songs for roughly 2:45 minutes. In order to play 27 songs, the Boss gets right on stage without a warm-up act and gets going. In Dallas he started the show at 7:50pm. After 50 years, he knows how to put together a setlist, mixing thundering tunes like "No Surrender" with softer pieces that break up the intensity like "Letter to You," and the old with four or five new songs.
I asked for concert reports from friends who went to the opener in Tampa, the Atlanta and Dallas shows (so far). I am going to the Brooklyn show in April so there will no doubt be more, but here are some of their quotes and photos:
"He continues to amaze, and to move me."
"I'm on a mission to see Bruce A LOT. I've seen him in Tampa and Atlanta and I'm going to Albany, Boston and Brooklyn (at least). A bit fanatical, especially since he's not really changing up the setlist much between shows, but it's that I foret all my worries when I'm at his shows."
"His performances are just as great as the past – just a little shorter."
"At 73, he is more alive than ever. Emotionally charged, passionate, giving it all. How can you not believe?"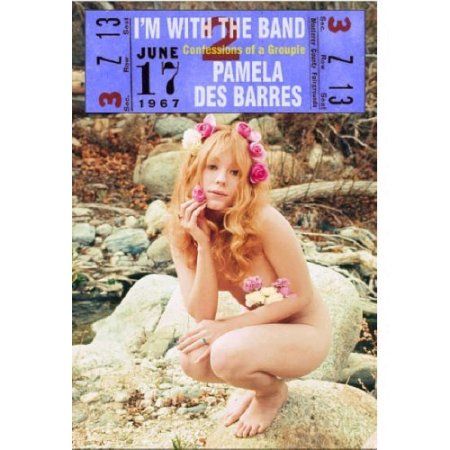 I'm With The Band by Pamela Des Barres. Reviewed by Evie Arnaude
I remember purchasing this book in high school shortly after its release, hiding it in a special spot in my bedroom so my mother wouldn't find it. I read it once and then started all over from the beginning. The cracked spine and weathered cover reflect the battered tell-tale signs of a really good read.
And, oh…it truly is.
Sure, there have been books about escapades of women sleeping with famous men written before and since, but every little thing about Pamela Des Barre was different. So many of these books tell stories of consequence, sad stories that are also important to tell. For Pamela Ann Miller, there's a distinct, refreshing lack of "drama" from her upbringing that launches this tale. You get the impression that she's a normal, Southern Cali girl from a loving home who fell down the rabbit hole and had a lot of fun there.
Continue reading here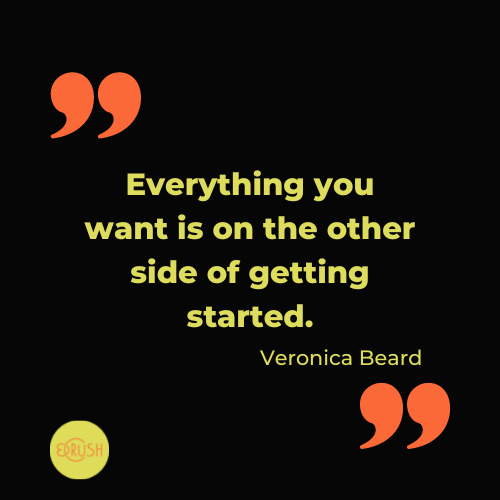 Ask Dish: Answers to Your Stray Questions
From the sublime to the ridiculous, I get a lot of random questions. I answer some of them here. Got a stray question? Submit it using this link.
Dear Dish:
They added a 20% "fair wage service fee" to our restaurant bill for dinner tonight, and the waiter explained that the fee was shared by every restaurant worker. So how much do you tip on top of the 20% fee?
Disoriented Diner
PS I deducted the service fee and then tipped her as I normally would. I wasn't going to leave a 40% tip, and didn't want to stiff her ...
+++
Dear Disoriented:
Short answer: No additional tip is required on top of the service fee. On most restaurant receipts you could cross out the service fee and substitute your own amount in as a tip, as you did but if you're not leaving it in cash then it likely doesn't all go to your server so I'm not sure you accomplished your goal. (Maybe you did?)  I pay the service. If I like the service I tip on top of the service fee - an extra 5% if it's good (less if it's pretty good, more if it's great but 5% is my standard addition for good service). The extra above the service fee I leave in cash so that I know that it goes straight into my server's pocket. I support the growing use of a service fee – it allows the restaurant to pay a fair wage to all of its employees, including dishwashers, etc.
Longer answer: I am invested in a couple of independent chef-owned restaurants and I was also a short-order cook and waitress at a diner in high school, so I am not unbiased. I have a tiny bit of insight into how hard everyone works, how hard it is to retain staff and how hard it is to run a successful restaurant. Selfishly, I want good, creative, independent chef-owned restaurants in my neighborhood, and those are the restaurants I want to try when I travel. So I'm going to do my part to make them successful. Or to at least stay fully staffed.
I know that we are all overwhelmed with tipping right now, as service people across-the-board that never got tips before expect them now. I am as confused as anyone else about whether and how much to tip my physical therapist, or guy handing me a donut from behind the counter. The one area I feel like I have a handle on is tipping at a restaurant where I am being served.
And here's where I think it's at. Twenty percent used to be the standard tip at restaurants; I think it's now 25%. If there is a 20% service fee, you are expected to pay that, and if the service is good and you are a generous person (I know you are), you might volunteer a cash tip on top of that to get to a 25% total. Tips have gone up like food prices, temperatures and the length of skirts at my local golf club.
Remember, food is love. Happy eating!
---
Dear Dish:
I have one child and I find it so insulting when solo friends with dogs act like their pets are as important as my child? (And why is it always dog people, and not cat, horse or carrier pigeon "parents" who do this?) Can I say something to them?
A Real Mom
+++
Dear Real:
No you can't.
And oh my god. I'm not sure I understand why you're so annoyed? It's not like there are a set of finite rights and privileges that will attach to these people if they get "dog parent" status. Nobody is literally comparing themselves to you, or minimizing your huge, selfless sacrifice, love and commitment toward your child by suggesting that they are devoted to their dog. I think people understand that taking on the role of being a parent to children is a much, much heavier lift.
So, it's not about you.
But I do think they are trying to communicate the important role their dog plays in their lives, emotionally as well as physically and financially. Which has not been universally recognized (though that is beginning to change). For instance, grief at the death of a dog has not been roundly seen as a big a loss as it feels to many of us. The grief is real. Consider that dogs can be near constant companions for many of us, and are a source of boundless love.
As a dog owner I can say for myself that if I talk about my dog I am not thinking about your child, or attempting to equate them. I am not explicitly or implicitly comparing my responsibilities to yours, or my joy in their company to yours. (Although, is your child the one who was throwing the melted M&M's at your face for the 3.5 hour duration of my flight to New York? Not joyful for you!) I am talking about the amount of space my dog takes up in my heart — and my day, for that matter — and it's a lot more than, say, my plants. Or even my friends. And since my family does not generally live with me, on a day-to-day basis my dogs take up more space than even they do.
Does a cat, horse or carrier pigeon follow on your heels from the moment you wake to the moment you drop, all the while looking up at you with adoring eyes? When they do I am certain those folks may start being called "parents" too.
Happy parenting.
X-oh!-X
Dish
Got a stray question? Submit it using this link.

Social Media I Loved This Week.  By Dish Stanley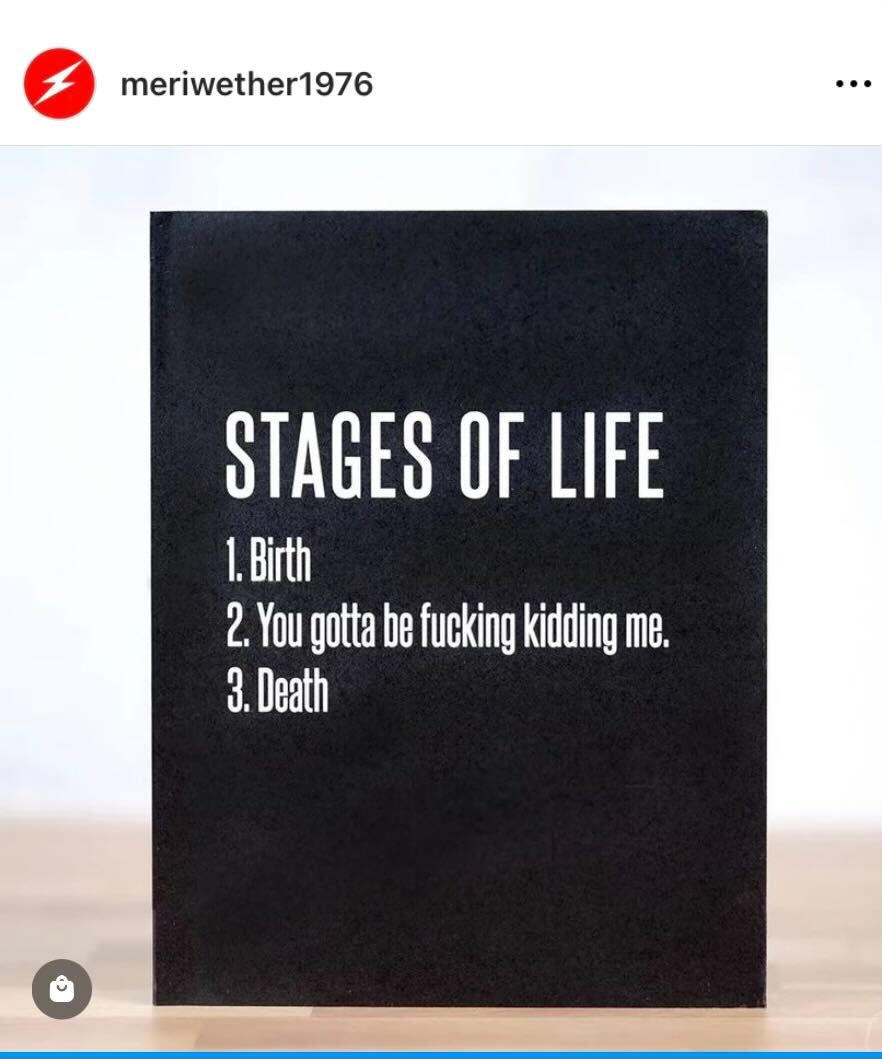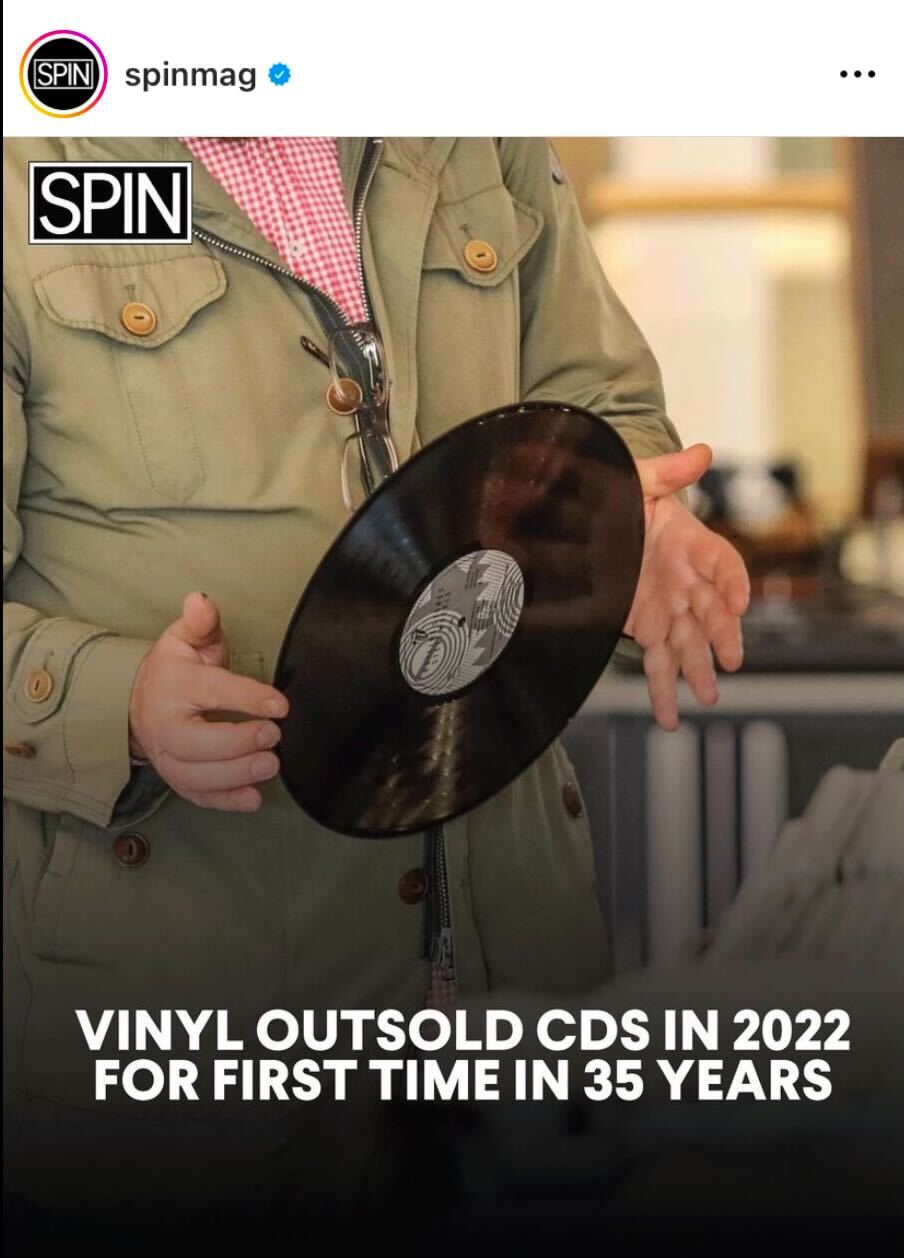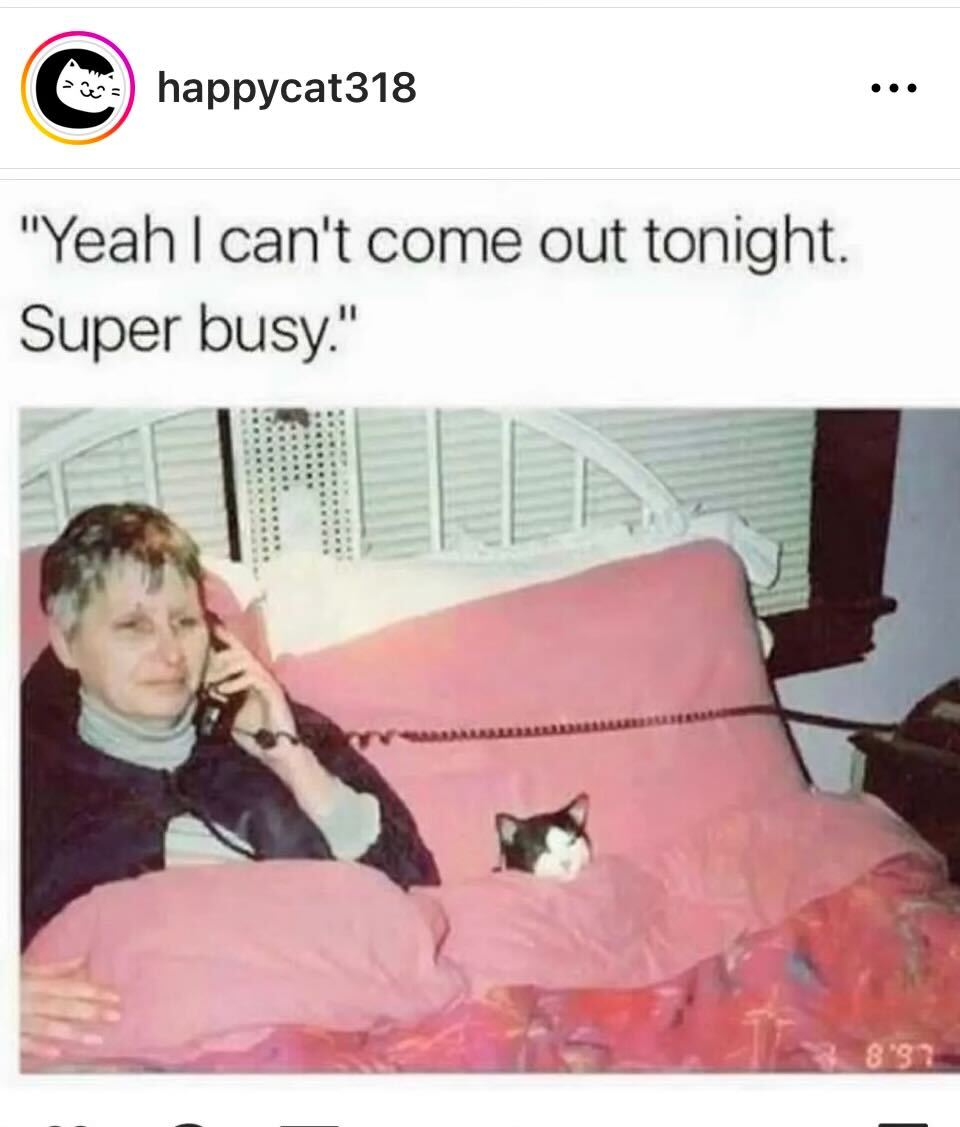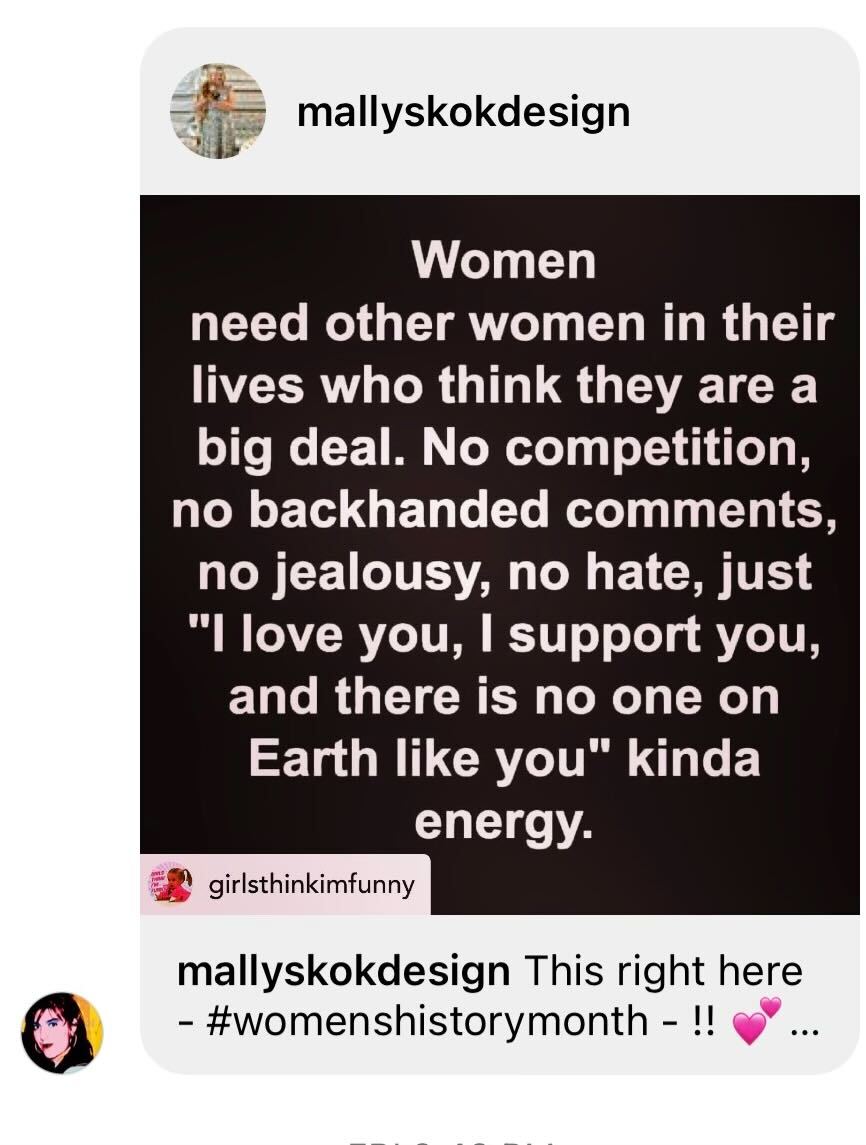 Song of the Week
I Ran Down Every Dream By Tommy McLain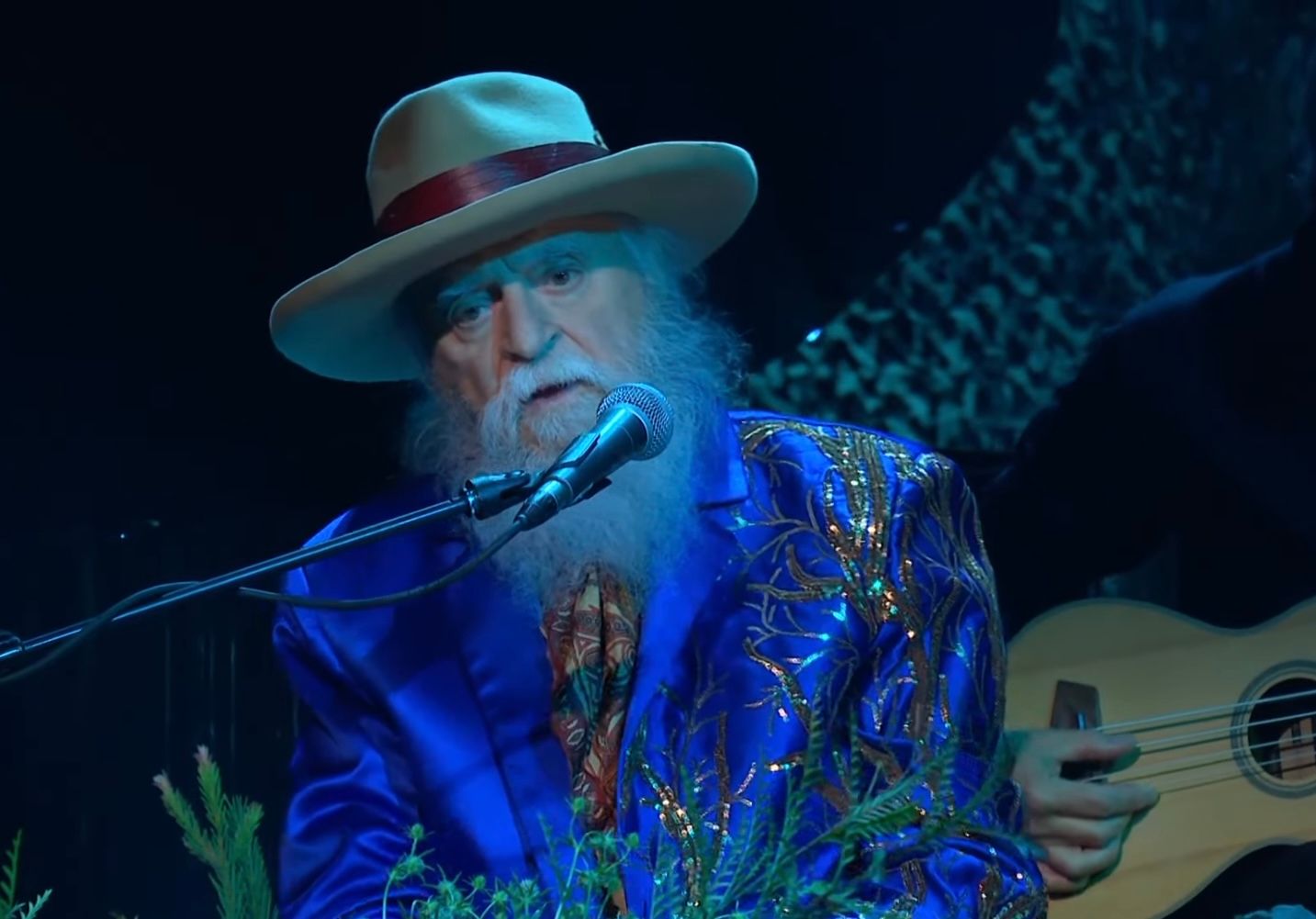 I Ran Down Every Dream by Tommy Mclain was sent to me a PrimeCrush Reader who is a frequent contributor on the music front. A music critic himself, he wrote that at the end of every year he reviews a number of "best song" selections from various music critics to make sure he didn't miss anything great. "I always find things I like, but rarely in the mainstream of popular music.  Here's one that will likely escape the attention it deserves." Written in the vein of Don Henley's The Heart of the Matter ("I think it's about forgiveness") or Bruce Springsteen's Glory Days it has that feel of a well-worn musician looking back on his life and contemplating what he went after and what he gave up without a lot of regret. I absolutely love its knowingness and soulfulness.

Tommy McLain, now in his early 80's, is one of the founding fathers of "swamp rock," a rock genre I am only familiar with because I have taken a lot of trips to New Orleans over the years to hear live music. McLain has been playing since the 1960's and yet this album has been called the "album of his career." There are big names as contributors on this album, including Elvis Costello and Nick Lowe, both of whom have cited McLain as an influence in their careers. The live version of the song, directly below, features C.C. Adcock, a major figure in the swamp, zydeco, cajun music scene. I actually saw him and his band at a small venue in New Orleans called The Spotted Cat, and they blew the doors off. Really fun night. There are also some beautiful harmonies here.

I am including the official version below because Elvis Costello sings back-up, and it's terrific.
Thank you to J. for sending this exquisitely soulful piece our way.

Some Stories You Don't Want to Miss: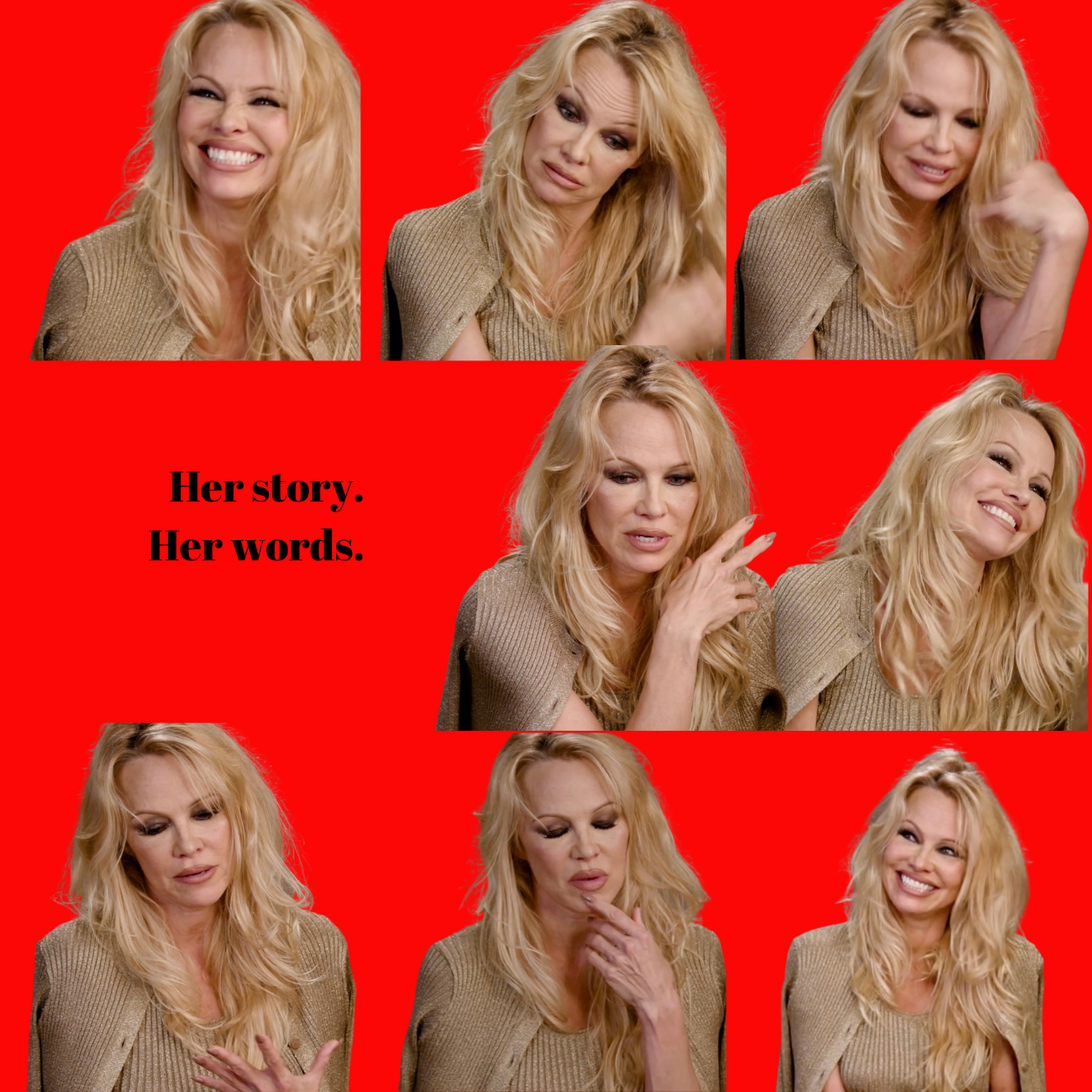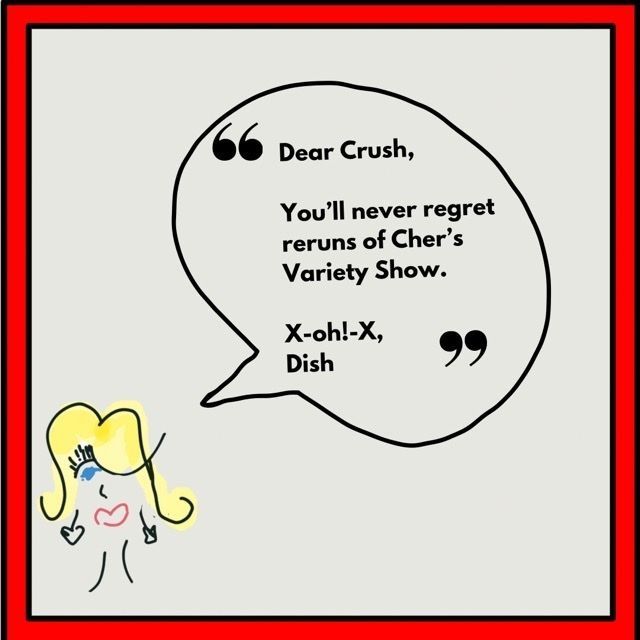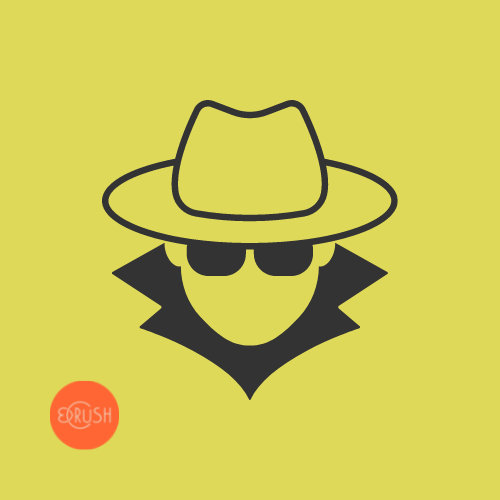 *Don't forget to move your clocks forward! Happy Week End.

XO,
Dish
---