I'm Dish and I write a weekly newsletter about life, love, and culture for those 40+.  Because midlife and beyond is so much cooler than they said it would be.  Hell yes, sign me up for the Dish.
---
Hello Crush,
"Great Crush this week. I identify!" Sam
"Absolutely fabulous Crush Letter this week! Each piece a gem." Lee
"The Crush Letter was jam-packed this week, thank you! And the TOPIX was eye-opening. I am guilty of labeling the "Mike's" as cheaters, one guy in my loose friend group in particular, but I feel like now I have a greater appreciation for the breadth and complication of these situations. It doesn't seem fair to expect somebody to go the rest of their lives without sex, yet it also doesn't seem like something you break up a family over." Susan
Thanks for your love notes on last week's Letter. I always appreciate hearing from you, but last week's Letter included "Mike Johnson's" TOPIX column "My Marital Arrangement." For those new here, our TOPIX column is a place where writers (usually PrimeCrush Readers, in fact) share with the rest of us how things really look in their lives and relationships at this stage. They're making themselves vulnerable primarily because they want us all to be honest – and more understanding – about the reality that life is often more complicated and messier than it looks from the outside.
The other thing, of course, is that even if you don't share Mike's experience directly, like Susan notes above we can all fall prey to having "uninformed takes" on other people's lives, including even those closest to us.
I sometimes also fall prey to thinking that my own life is uniquely, weirdly, not working out in certain ways as well as everyone else's seems to be. But everybody's life probably has a little weird in it, in the sense of it not looking like on the outside like it feels to be going through it. And also having some unscripted and unexpected turns.
Staying on the topic of weird, but moving on: You probably didn't watch the SAG Awards, so I wanted to make sure you saw the best part. Jenna Ortega and Aubrey Plaza were brilliantly paired up to announce the winner of the Male Actor in Television. The two of them made weird fabulous together in their strangely deadpan and emotionless way. Watch a clip of the two of them below.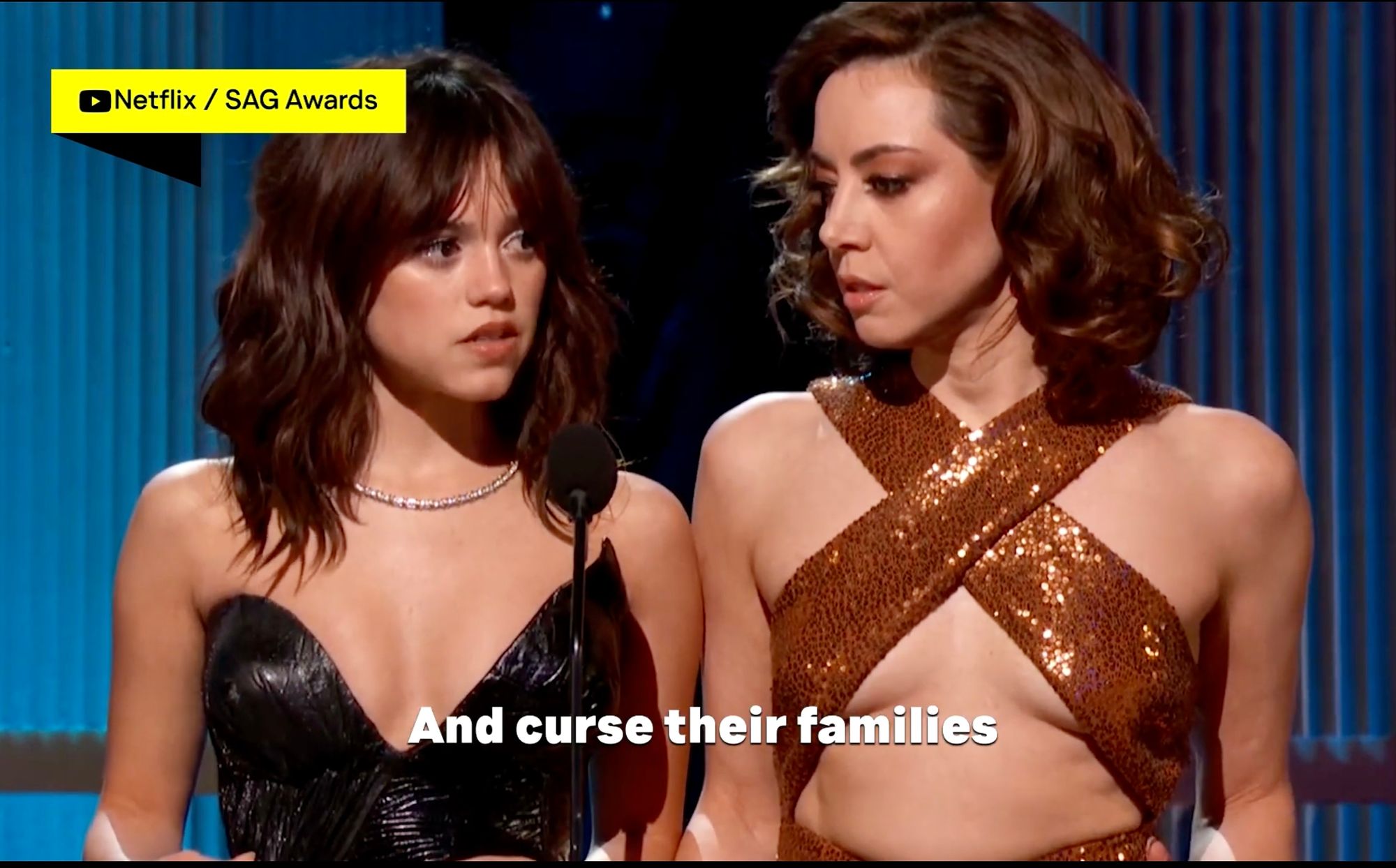 I am so excited about this week's Letter. Just to begin with, Daisy Foster has an incandescent take on Pamela Anderson's recent moves to own her own story finally. As a result of Daisy's piece I wateched Pamela, a love story. There's a lot more to Pamela and her story than I knew and damn, she just keeps picking herself up again and again.
---
If you're new here (welcome!), I'm Dish, the Master of Ceremonies. For more about me and why we're here go here.
---
In This Letter.  +Pamela Anderson: What Her Story Says About Us. By Daisy Foster. There's a lot to learn from her story. Looking back at our first two or three decades, we were all beautiful with endless possibilities.   +Dish's Red Flags "I'm *super* low maintenance."   +Invisalign Is Having a Moment. But the Advice Is Anything But Aligned. By Dish Stanley At dinner with friends recently everyone was either on or had just finished up Invisalign, but the advice we got from our dentists varied. You need these notes before you bite on it.   +Verging/Verged Things coming up fast you'll want to know about now.   +Social Media I Loved   +Our Song of the Week  This is a story about Billy Joe and Bobbie Sue
---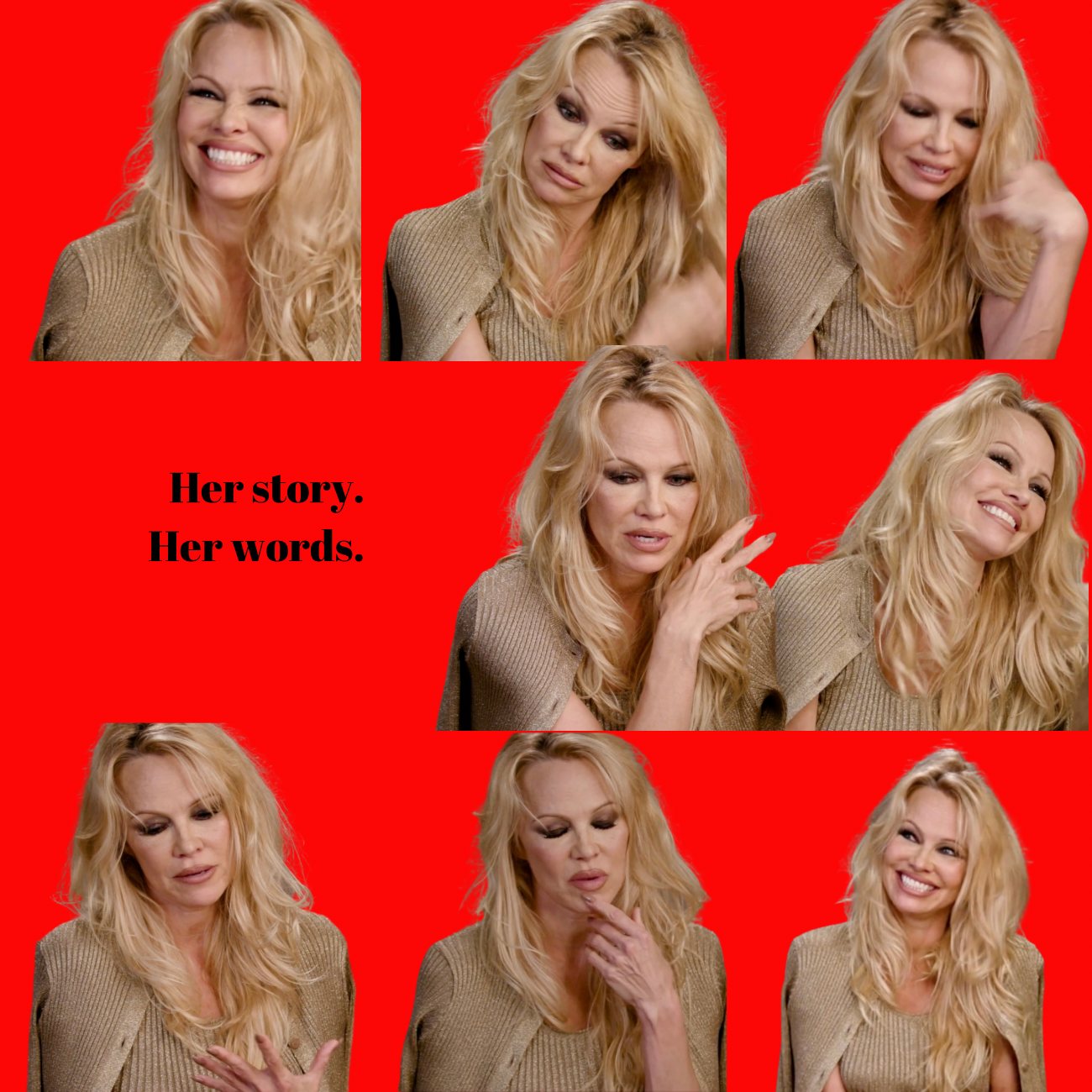 Pamela Anderson: What Her Story Says About Us. By Daisy Foster
If her recent documentary and memoir have taught us nothing, it's what it means to survive a very full life–and keep a hopeful heart.
One unsuspecting evening in 1997, I trudged over to my writing partner's several-story walkup in NYC's Murray Hill to find him standing, remote control in hand, excitedly in front of the TV. Those were the days of large box televisions, with cable and a VCR strung to its back. As I took off my jacket and set down my laptop, he rewound and fast-forwarded the tape—the video squiggled and shrieked—before he turned to me and asked, "Have you seen the Pam and Tommy video yet?"
Of course I hadn't. I hadn't wanted to either. The tape was stolen sometime in 1996, so by now, it was copied and shared and, apparently, everyone had seen it but me. I'd heard about it, of course, but not paid too much attention. All I knew was that Pamela Anderson and Tommy Lee had taped themselves gallivanting nude and having sex, mostly on a boat. This didn't interest me in the slightest. "Dude…" my friend said, "you gotta see this…" He started the tape right at the most intimate moment, Tommy on top of Pam, her with the video camera. He climaxes and ejaculates on her. If memory serves, she kept repeating over and over that she loved him and he eventually states, wearily: "I love you…" My friend—who, if he hadn't been an old friend would have officially been a creepy weirdo for suggesting this whole viewing session—turns to me and says, about Tommy Lee: "He's fucking hung like a bear…"
But that wasn't my takeaway. I felt that it was something I should not have seen. Appropriately, I hadn't viewed a couple's private sex tape before, and it just seemed wrong. At the time, there was a rumor that Pam and Tommy had possibly distributed this themselves for publicity, but I didn't care. I didn't need to see anymore.
Flash forward to February 2022, Hulu's Pam & Tommy series is the most talked about new show. Lily James wore a breast plate and Sebastian Stan a prosthetic penis (that even talks). It's a complete mockery of their lives and relationship. No surprise, Pamela Anderson had nothing to do with it. Why would she want to relive that horrific time in her life?
Her response was Pamela, a love story, an hour-plus documentary (released in January 2023) about her life and career, starting from her troubled childhood to the lucky breaks (combined with hard work ethic) that built a storied career in Playboy, Baywatch and then some.
Continue reading here

So, You've Decided to Meet Some New Friends or Lovers in Midlife? Cool, Cool. Here Are My (Eclectic & Highly Idiosyncratic) Red Flags.  By Dish Stanley
Fortunately or unfortunately, Dish was out and about again trying to meet new friends and lovers. You know what that means? More Red Flags from actual interactions IRL. As Larry David likes to say "nothing good ever happens going out of the house."
For Dish's first round of red flags, scroll down.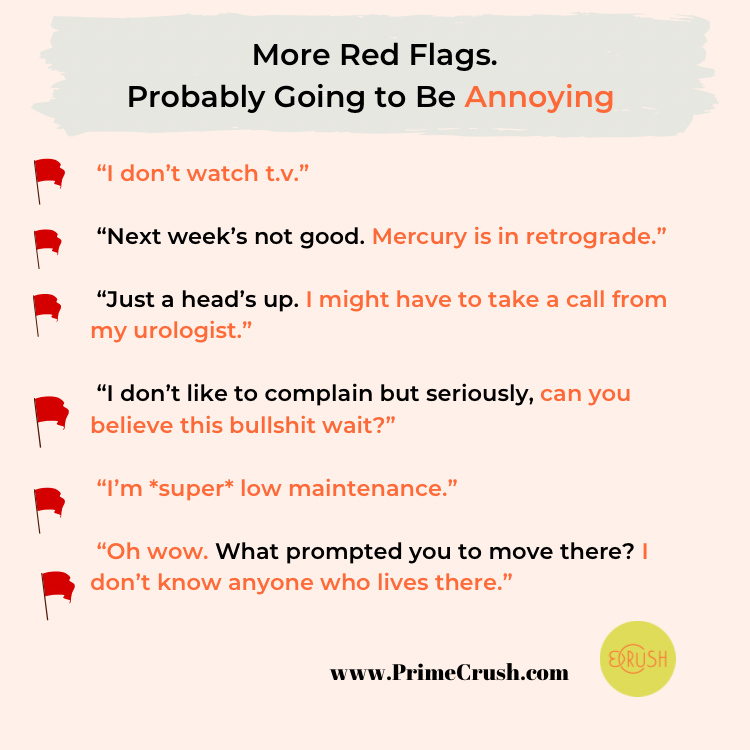 Got some Red Flags of your own for people who would no doubt become annoying friends or lovers? I'd love to hear them at Dish@PrimeCrush.com.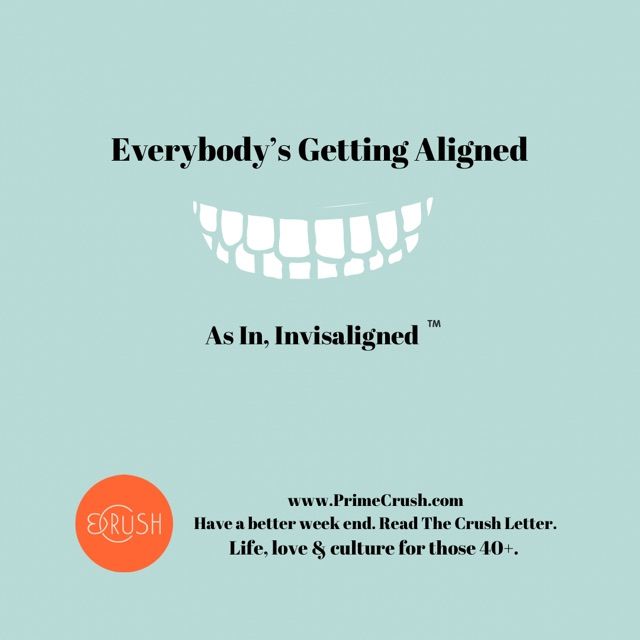 Invisalign Is Having a Midlife+ Moment But Advice Is Anything But Aligned. What You Need to Know*. By Dish Stanley
Invisalign feels like Aperol Spritz in the summer of 2021. Remember, all of a sudden everybody was drinking it?
It feels like everyone I know over 50 is on invisalign. Over Thanksgiving my Mother mentioned to me that one of my bottom front teeth was shifting. (Actually she asked what was wrong with my teeth and until that moment – which sent me in a beeline to the mirror – I hadn't thought anything was. Perhaps she can be excused for the critique, since she drove me 30 minutes each way to a monthly orthodontist appointment through my teens?). Anyhow, that's how I ended up on invisalign. Two nights after that I was at a friend's for dinner; she had started six months earlier. Playing golf a week later, a husband and wife had both started invisalign that week (although he admitted he didn't see how he could sustain it for two years). I then went away with friends and everyone on the trip was wearing them, about to or had just finished.
Kudo's to invisalign's marketing team. It's more common than botox for folks over 50. Comparing notes with all these friends I've realized that the advice we got from our dental practitioners was anything but aligned. Here are some things you should know:
Some Friends Were Told You Can Eat & Drink Anything With Them In. I was told to take them out when imbibing anything other than water, but some friends were told they could leave them in. Don't even try it. You really have to take them out or they get gross, turn yellow and are an unsightly tangy yellow at the end of that round. Taking them out every time you eat and drink is a pain (at least if you eat and drink as much as I do). Not only is it a little rude to do it in front of others (if you, for instance, forgot to take them out before you got there), but also unless you carry the little container around with you everywhere (and I lost mine by week two), you are sticking them in pockets or on tables or wrapping them up in kleenes and then forgetting where you put them. Or throwing them away accidentally.
I Was Told to Wear Them At Least 22 Hours A Day. Others were told 18-20 hours was enough. I mean, I am eating for more than two hours a day, as I explained to my dentist when he told me to wear them for at least 22 hours per day but take them out whenever I ate or drink anything other than water. Twenty (or 18) hours is the advice a lot of my friends got, so I'm going with that.
Some People Get One Year Treatment Periods, Others Two. However, comparing the length of time with my friends it wasn't obvious how to reconcile why some (whose treatments were mostly cosmetic) were longer (two years), while some (whose treatments were correcting serious bite and tooth decay issues) were shorter (one year). Most people were on a two-year plan, so that seems to be more common. But wouldn't we all prefer to do it in one year if we could? I'd certainly ask (meaning, push for that) with my dentist if I were starting now.
I Was Told to Wear Mine for Two Weeks Before Cycling Into the Next Set. But I forgot (because, as my friend Lisel does not hesitate to point out, you're an improbable scatterbrain). So for the first three months I switched to the next (tighter) set weekly instead of every two weeks. When I called to schedule the appointment to set me up with another round, the receptionist got my dentist on the line. "How can you be done with the first round already, he asked?" We figured it out, obviously, but still I needed a new set.
Something interesting happened. When I got in his chair my dentist assured me that I wouldn't see as much progress as I should have because I "rushed the process." But when I asked him to show me the scan of my teeth and to highlight the before and after, there had been p-l-e-n-t-y of progress. A lot of progress. Enough progress for me. And so, when my new set comes in I'm going to switch those out weekly again despite my dentist's admonitions. Because there is enough variation in treatment programs for me to think this is a protocol with some "wiggle room," and who would want to prolong this?
Absolutely Nobody Was Told This One Piece of Advice That Is the Gamechanger That Everyone On Invisalign Needs. Hopefully you all have a friend like my friend Kathy, who goes the extra mile and really researches things thoroughly and always knows the smartest way to do things. Kathy figured out that the best way – but I am going to tell you that it is the only way – to clean your invisalign is with retainer cleaning tablets. (Because they don't get fully cleaned with your toothbrush even if you, like I, use a powerful automatic toothbrush.) You get some cleaning crystals with your retainers but they are not enough. Nobody's dentist suggested this! Surprising because they get a little icky after a couple days.
Also – in case you're wondering – Kathy called her dentist to make sure that using a retainer cleaning tablet with invisaligns was okay and he said it was.
You're Never Really Done With Invisalign. And this is the worst news I learned (which my dentist failed to point out). After completing the two (or one) year series, to keep your teeth fixed you have to continue wearing an invisalign retainer to sleep in for the rest of your life. After going through the hassle for a year (or two), who wants to lose all that effort? This subscription revenue model is a homerun for invisalign.
*This isn't medical advice. In fact it may even be quackery. Check with your doctor, yada yada.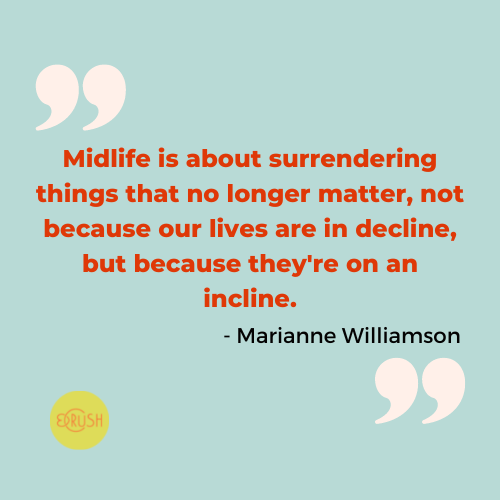 Verging/Verged. Things Coming Up Fast You Want to Know Now.
Here's a quick list of things that are ramping up to get excited about.
The First Three Episodes of Daisy Jones & The Six has just dropped. This is the adaptation of the novel by Taylor Jenkins Reid that I mentioned in our latest DEVOUR letter. It's the story of the rise and fall of a fictitious band based on Fleetwood Mac. I just started it, and I am eating up the groovy 1970's feel of it and like that it features the clever structure of setting up each episode (styled as a "track") based on a vintage song. So far, soooo good but nobody is going to confuse it with the mesmerizing rock n' roll film from the same period Almost Famous. Watch it on PrimeVideo.
How to Stream or Watch Every Oscar-Nominated Movie from Vulture.
The Trailer for Succession's Final Season Has Arrived. And though there is a lot to be thrilled about in there, I don't see any hint of a continued romance between Roman and Gerri. (Bummer!) But it's got the suspense ("there's a night of the long knives coming") and the humor ("squeezed down from one? because that's the lowest number") we love.
Social Media I Loved This Week.  By Dish Stanley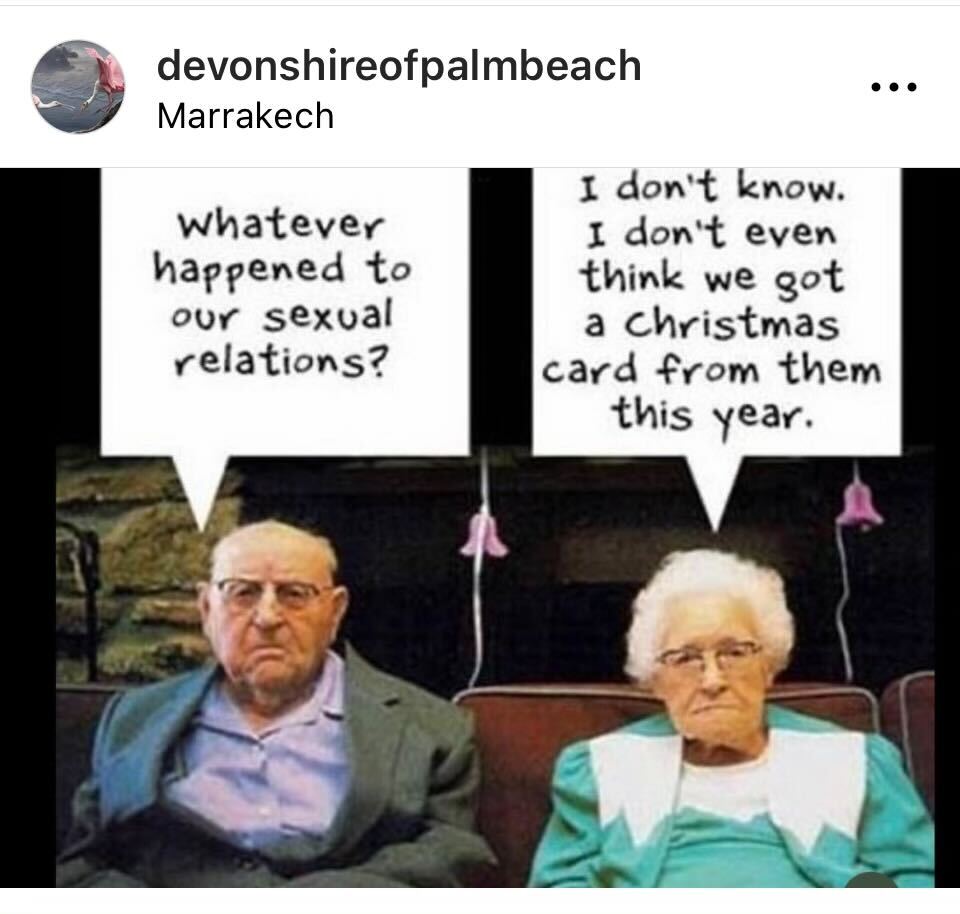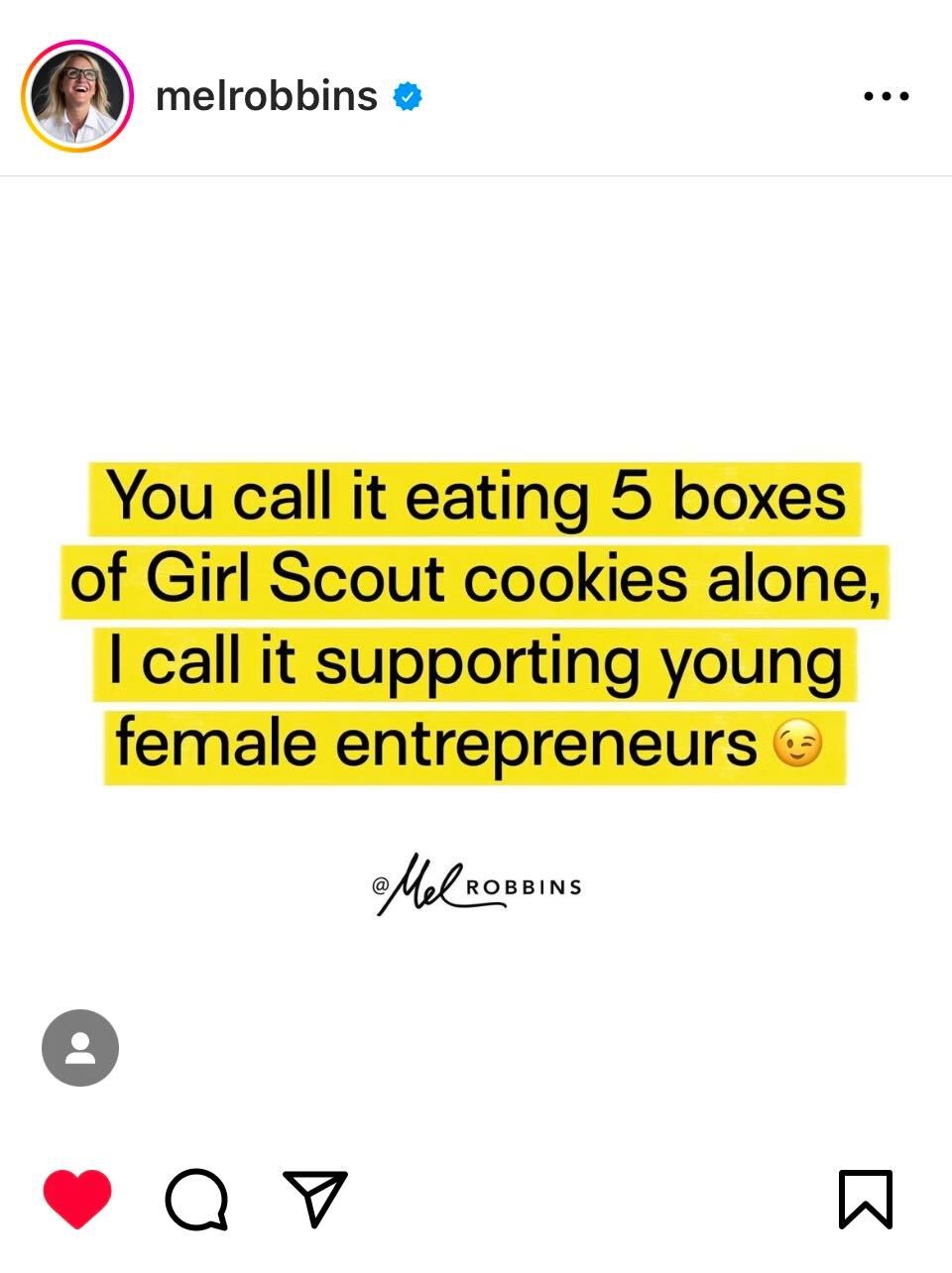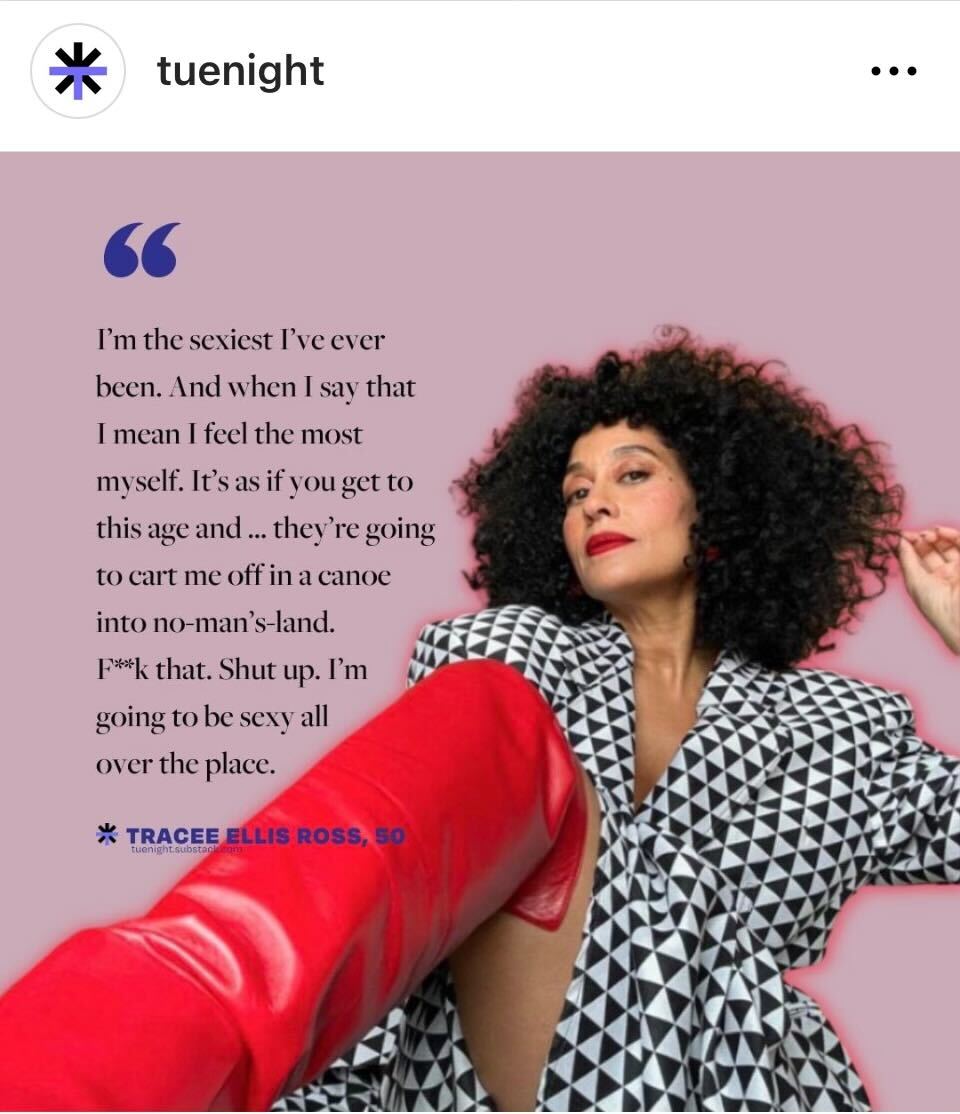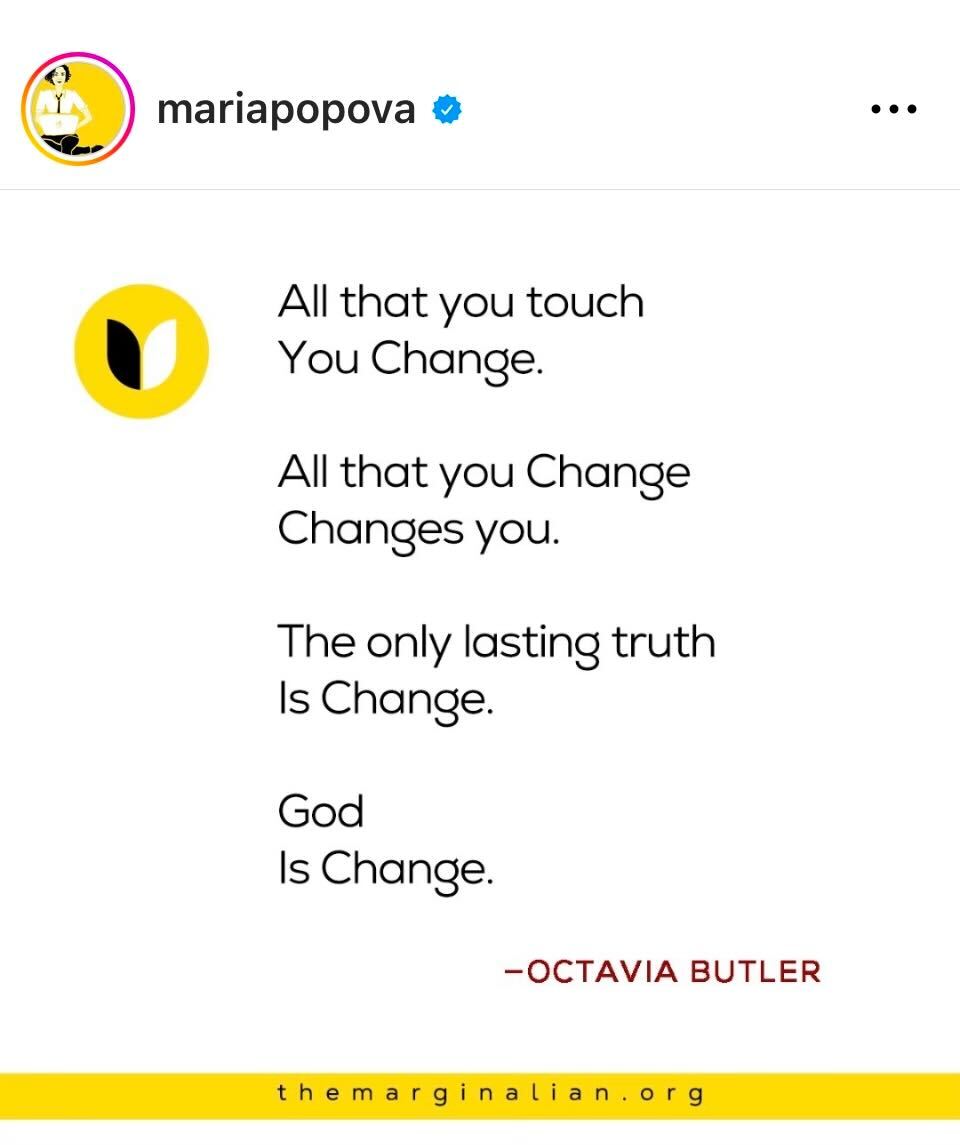 Song of The Week
Take the Money and Run by Steve Miller Band
I just heard this song on the radio and had to share it. (I'm in Florida, if that's any explanation. And it's a great song!) It's from the Steve Miller Band's 1976 album Fly Like An Eagle, which had three other hit singles including the title song, Rock'n Me and Serenade. But this is my favorite because, really, who doesn't like a good bandit song?
This live version is from 1989 at the Cow Palace in California.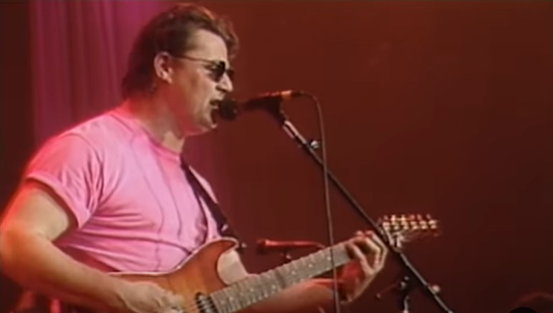 Some Past Related Stories You Won't Want to Miss: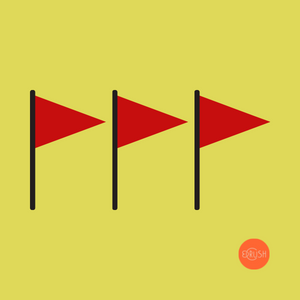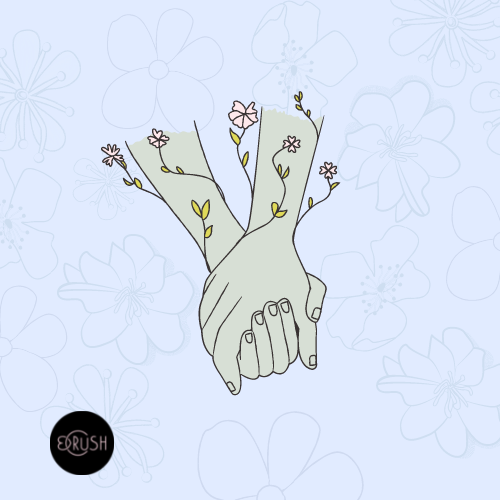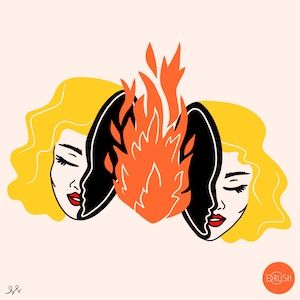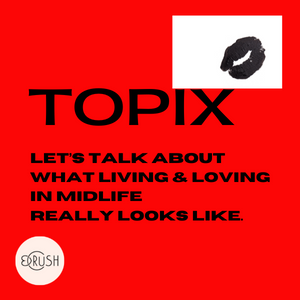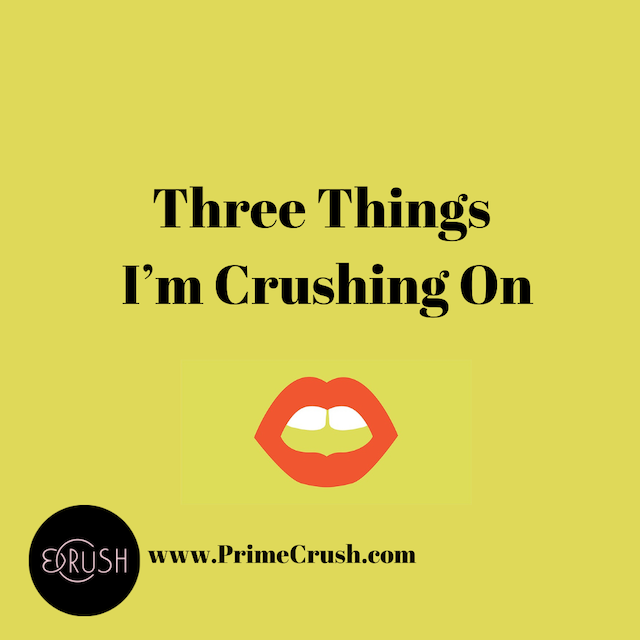 Thanks for spending some time with me this Saturday morning, CRUSH.
Question for any CRUSH Readers who are fans of the Boss. If you've seen any of the concerts on the tour Bruce Springsteen just launched in Tampa, Florida I'd love to hear about it. Dish@PrimeCrush.com. Thank you!

XO,
Dish
---